This Week in Poker Podcasts
The latest from the Pokerfuse Poker Podcast Directory.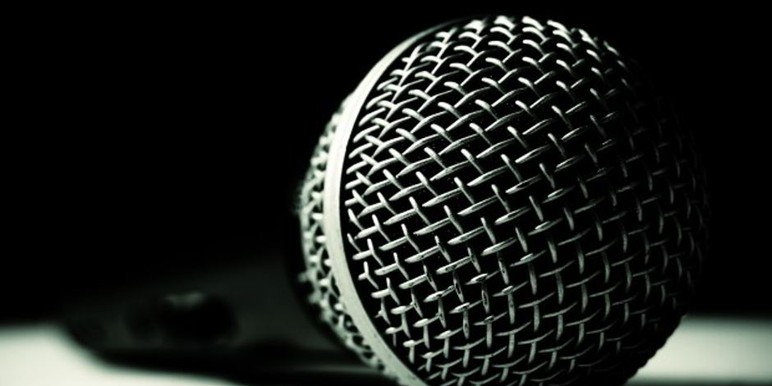 The Bernard Lee Poker Show 05-02-17 with Guest Matt Savage
The Executive Tour Director of the WPT and host of Inside Poker, Matt Savage, is Bernard Lee's guest.
View Bernard Lee Poker Show in the directory →
---
Episode 213: Straight-Up Strategy
Don't bet the under! Nate and Andrew manage to review three hand histories in barely an hour. There's a four-barrel bluff from a NLHE tournament, a turn donk bet from a NLHE cash game, and even a spread-limit Omaha 8-or-better hand!
View Thinking Poker in the directory →
---
Pokercast 458 –
LIVE

from Playground Montreal with Rob Yong

This week on the Pokercast: We took the show on the road to try and put our ugly mugs on camera. In association with the Poker Vision Network and Party Poker, we made our first live video pod from the Playground Poker Club. To begin Adam's persistence to run the tank to E finally bit him in the ass.

In the news: Kevin Hart signs with Stars, Luke Schwartz fires shots at Doug Polk, Cardrunners to stop producing videos and we check in with Matt Savage to see how his "social experiment" tournament went. We then get into some emails including an insane situation at a poker game in Mexico and more. Then businessman, entrepreneur and poker player Rob Yong of Dusk Till Dawn and Party Poker joins us fresh off of playing in the $1/200 cash game here. Rob gives us a run down of his high stakes session and an interesting view into the poker industry. Topics discussed include whether live poker can make a profit and how he plans to change how things are done.

View 2+2 PokerCast in the directory →
---
063 Matt Berkey On Solving For Why
In This Episode You'll Learn: How Matt went from a break even online MTT player to crushing the highest stakes in just 6 months. Why Matt was one of the few poker pro fist pumping when Black Friday happened. What happened when Matt lost $5.5mm in the 300/600/1200 and was down to his very last buy-in for the game. Why poker is rooted in failure, and how using that knowledge can help you not to take the results personally. How asking "why" can help you escape the learning curve and start your journey to hitting your ceiling in poker.
View The Mindset Advantage Podcast in the directory →
---
Druff & Friends Show – 05/03/17 – Markup Mania
Druff WSOP pieces sold out. Hashtagking starts getting mainstream coverage. Matt Glantz Tastystakes package kicks off long Twitter argument among poker. Karina Jett calls in. Luke Schwartz bashes Doug Polk in interview. Commerce tournament runs "social experiment". Portland poker crackdown led to card room owner's suicide. Scott Tom trial delayed. MGM to launch internet poker in NJ. How many people will play the WSOP $365 event? Brandon Cantu calls in to give update on Jennicide feet washing story. khalwat co-hosts for first half, Brandon "Drexel" Gerson co-hosts second half.
View Poker Fraud Alert in the directory →
---
Bankroll Management 101
How do you build a bankroll as a poker player? Should bankroll even matter to you? And if it does, how do you manage to grow it and avoid going bust? Seasoned live player and coach Doug Hull is on the podcast this week to answer all your questions on bankroll management.
View Red Chip Poker in the directory →
---
Postflop Poker Podcast – Episode 34 – Value Betting
A new dawn. Join the crew for a new style show, featuring the PPP Poser, provided to us this week by guest Steven Bell from Australia/Singapore. The theme is value betting. The team welcome feedback at all times, but we'd particularly like to know how you feel about the new show and hear any questions you'd like answered in the PPP Poser segment.
View Postflop Poker Podcast in the directory →
---
124 – Steve and Mike's
WSOP

Plans

Mike and I are meeting once again to talk all things poker. We have our WSOP plans all laid out for this summer and we're really excited for it. Mike is looking for backers, and you can buy a piece of him using the links below.    We start discussing strategy hands at 31:00   Mike's investment staking sheet Mike's 2+2 backing post Steve's Twitter Mike's Twitter  

View Heads Up Poker Podcast in the directory →
---
Top Pair Episode 285, May 6, 2017
Still Time To Win A Setup Of J Design Cards – Easy To Enter! Kickstarter For Bridge Size + Jumbo Index J Design Cards Robbie's Winning Streak Takes A Down Turn Guest Interview; Tony Burns, Tournament Director Seminole Hard Rock in FL Tony Was There When Moneymaker Won The 2003 WSOP Main Event Early Poker In Florida, Take A Boat
View Top Pair Poker Podcast in the directory →
---
Midstakes Living #27 – jsmith84poker
On this episode of the Midstakes Living podcast we are joined by jsmith84poker. Lawyer by day and poker player and Twitch streamer by night. We discuss his background in poker, balancing a legal career and poker and the challenges and rewards of Twitch streaming.