This Week in Poker Podcasts
The latest from the Pokerfuse Poker Podcast Directory.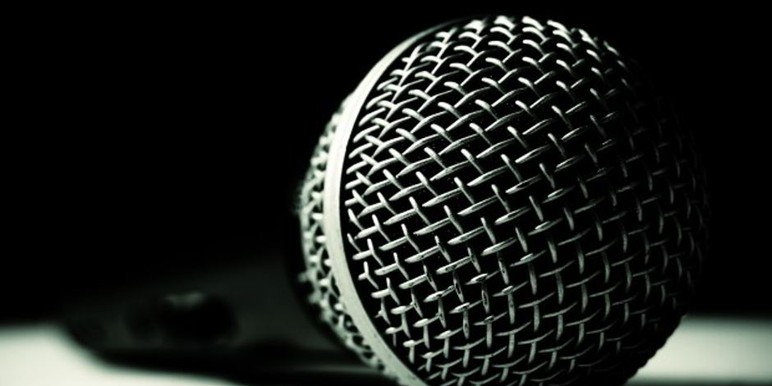 Episode 222: Strategy From the Small Stakes
Andrew tackles the mailbox alone this week, reviewing three no-limit hands played in small stakes games.
View Thinking Poker in the directory →
---
Poker Advocacy – July 25, 2017 – Guest: Michelle Minton
On this week's Poker Advocacy with Rich Muny webcast, Guest: Competitive Enterprise Institute fellow Michelle Minton.
View Poker Advocacy with Rich Muny in the directory →
---
068 Jared Tendler on the Mental Game of Poker
For past episodes of the Mindset Advantage Podcast visit: https://www.pokermindcoach.com/tmapodcast/ About This Week's Guest:  Jared Tendler wrote the book on The Mental Game of Poker, in fact, he wrote two. His best-selling books The Mental Game of Poker 1 & The Mental Game of Poker 2 have introduced thousands of player to the mental game, and have been instrumental in growing the interest for poker mindset content.
Jared was first introduced to the game when he met poker-pro Dusty Schmidt on the golf course. After hearing about the trials and tribulations Dusty went through in poker, he felt that his mental game coaching program would be a great fit for poker players, and he started working with Dusty to test this theory out. When Dusty achieved SNE and saved thousands of dollars in broken computer equipment, Jared felt confident that he had something of value to share with the poker world.
From there he created content for Stox Poker and went on to write his two books. Jared's clients include WSOP November Niners, WSOP bracelet winners, and EPT Champions. He is now recognized as one of the leading experts on the mental game in the poker industry.
View The Mindset Advantage Podcast in the directory →
---
Extracting Information from Donk Bets
What information does a donk bet communicate to you? Ed Miller joins us this week to outline his five different categories of donk bets, and how to pick up on the information embedded within to make optimal decisions. The donk bet is a disruptive play, and understanding the motivations behind that disruption are going to be key when planning your post-flop line.
View Red Chip Poker in the directory →
---
The Bernard Lee Poker Show with Guest Benjamin Pollak
Benjamin Pollak, who just took 3rd place at the 2017 WSOP Main Event, is Bernard Lee's Guest. 
View Bernard Lee Poker Show in the directory →
---
Scott at Thunder Valley
Scott's at Thunder Valley for the Ante Up World Championship.
View Ante Up! Pokercast in the directory →
---
How to Outplay an Opponent and Other Games w/ Kenna James – Episode 86b
Zach has an intimate interview with Kenna James on life, coaching, and some of the finer points of spirituality.
View The Just Hands Poker Podcast in the directory →
---
July 28th, 2017 –
WSOP

Main Event Final Table Hand Analysis with aznAllin007

On this episode of the Tournament Poker Edge Podcast we are joined my Marc "aznAllin007" Alioto to review some hands from the World Series of Poker Main Event Final Table and some hands that Ronfezbuddy played at a recent Borgata tournament.

View The Tournament Poker Edge Podcast in the directory →
---
Midstakes Living #29 – Daniel "Clarence" Wolf
On this episode of Midstakes Living we are joined by live cash game pro Daniel "Clarence" Wolf. We discuss the infamous angle shoot hand with Alec Torelli, his history in poker, and the life of a live cash grinder.
View Midstakes Living in the directory →
---
131 – Steve and Mike's post
WSOP

catch-up

I am here once again with Mike to talk through our latest adventures in poker and in life.  Thank you for all the support, emails and messages over the past weeks, I will come back to post regularly as soon as I can!  

View Heads Up Poker Podcast in the directory →
---
Episode 221: Benny Glaser
Benny Glaser is a mixed games specialist from the United Kingdom. With three WSOP bracelets to his name, he is finally getting some recognition as a world-class mixed games expert. We talk to him about why he chose to focus on games that, especially in the UK, are played far less frequently than no-limit hold 'em, why these games haven't taken off in popularity, how he stays on top of so many different games, and the threat that artificial intelligence poses to non-hold 'em games. Plus, a big announcement from Nate.