This Week in Poker Podcasts
The latest from the Pokerfuse Poker Podcast Directory.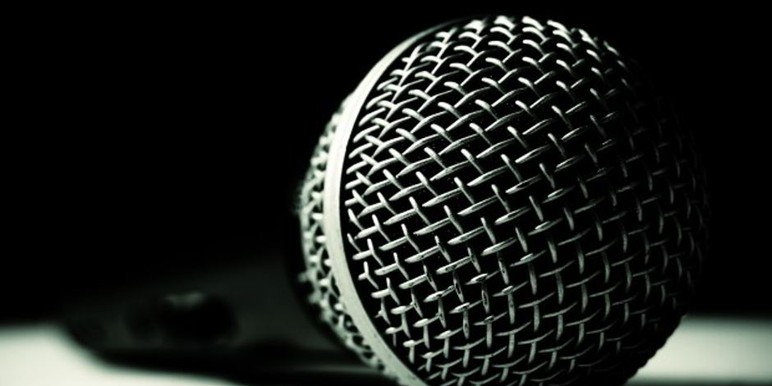 070 How To Prepare For WCOOP
In This Week's Episode:  WCOOP is online poker's biggest tournament series and runs from Sept 3-26th this year. It includes 81 events and features a wide range of game type and formats, and is sure to bring out the best players in the world. To compete for your share of the $60,000,000 guaranteed during WCOOP you'll need to bring your A-Game every day. In this special episode of the Mindset Advantage Poker Podcast, Elliot and Adrienne share their secrets for success in WCOOP and other big MTT festivals.
In This Episode You'll Learn:  How your time zone can give you a huge edge when you make a WCOOP final table. This is why some pros fly halfway around the world to play WCOOP, even if poker is legal in their home country. The one thing you must do to prevent burnout during WCOOP. Do this if you want to give yourself the best shot at winning the biggest prize pools at the end of the series. A short work out before playing has been proven to improve mental performance. Adrienne shares the exact workout she does that takes just 7 minutes. How to NOT blow your entire year's profit during WCOOP How to decide when to quit chasing a leader board and when to double down. Most players end up chasing points over profits by doing this wrong. What to do when you find yourself close to burnt out just 10 days into a series. Why Adrienne wears the same clothes repeatedly during all of WCOOP. (Yes, she still washes them.)  
View The Mindset Advantage Podcast in the directory →
---
Final Table Decision-Making
You don't have to be told that at the final table, your decisions matter. So why don't more tournament players work through the spots they're likely to face, under extreme ICM pressure, with major pay jumps and big cash on the line? To fill that knowledge gap, tournament coach and pro Ben Hayles recently collaborated with James "SplitSuit" Sweeney on the new Poker Workbook: Tournament Final Tables. Hayles stopped by the podcast to share details on their new approach to developing poker skills to dominate final tables.
View Red Chip Poker in the directory →
---
Poker Action Line 08/30/2017
With a push going on to reintroduce electronic poker tables, BIG Dave and Joe discuss the effects it would have on the game and why it would be bad to eliminate poker dealers. The guys also take a look at the Legends of Poker main event as it plays down to a final table.
View Poker Action Line in the directory →
---
Episode 227: Talal Shakerchi
Talal Shakerchi just might be the best amateur poker player in the world. Playing as "raidalot" on PokerStars, he's won, among other things, the $10,000 Spring Championship of Online Poker Main Event. The hedge fund manager discusses what may be driving PokerStars' controversial business decisions as well as his own involvement with poker and with philanthropy. Plus, Nate is helping to raise money for flood relief in Houston. Email him at backing (at) fastmail (dot) fm a receipt for $5 or more donated to any Houston-related charity and receive free copies of his e-books.
View Thinking Poker in the directory →
---
Ep 046 – Part 3 of Jonathan Little book
Jonathan Little briefly discusses Chapters 7-8 of his book "Secrets of Professional Tournament Poker – Volume 1" followed by a discussion by a number of recreational players. This is the third of five episodes covering the book.
View Rec Poker Podcast in the directory →
---
136 – Ben Hayles & The Poker Workbook: Final Tables
We're having returning guest Ben Hayles joing us once more and walking us through his brand new fantastic book The Poker Workbook: Final Tables which will be released on September 5th We go quite in depth to discuss a few strategy hands from the book
View Heads Up Poker Podcast in the directory →
---
Druff & Friends Show – 08/30/2017 – Win $2000, Lose Your Underwear
traderusky co-hosts. Druff to appear on live poker stream for the first time in 7 years. Scott from the East Coast and onestep battle it out regarding a controversial dinner at CUT. Raymond Davis calls in and talks about the inaugural RealGrinders poker series. Backlash on 2+2: Critics fire back at PFA Radio Global Poker segment. Druff returns to Bovada, is victim of credit card skimming by payment processor. Clovis 500 Club Card Room may lose license due to inability to cover chips in play. Man "making it rain" $100 bills causes fights outside The Cromwell. The Cromwell trying experiment with better gambling odds.
IRS may be watching your social media to collect taxes on poker winnings. Poker-themed lottery blunder infuriates NJ residents. Cincinnati poker player kicked out for shitting his pants at the table. Poker-playing priest claimed he was "punishing God" for bad beats by downloading child porn. Nolan Dalla's 10 ways to tell a sports handicapper is a phony. Car insurance rates in Nevada rise in anticipation of pot-related accidents.
View Poker Fraud Alert in the directory →
---
Cuban poker cruise
We do a brief show from the ship on our Cuban poker cruise.
View Ante Up! Pokercast in the directory →
---
The Bernard Lee Poker Show 08-29-17 with Guest John Hesp Part 1
Bernard Lee chats with one of the most colorful personalities at the 2017 WSOP, Main Event  4th place finisher John Hesp. This is Part 1 of a 2 part interview. 
View Bernard Lee Poker Show in the directory →
---
59. 100 Hands Promo
Pete is finally in the end stages of creating his next book and the sequel to The Grinder's Manual. 100 Hands will be available for purchase in a few weeks' time. In this episode, Pete talks you through the ideas and aims behind the book, the skill level, the format, and why he thinks this book will help aspiring poker players tremendously. The wait is almost over!