This Week in Poker Podcasts
The latest from the Pokerfuse Poker Podcast Directory.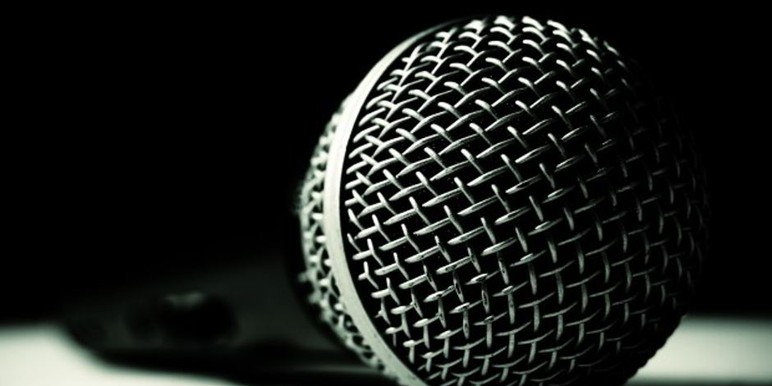 Episode 227: Talal Shakerchi
Talal Shakerchi just might be the best amateur poker player in the world. Playing as "raidalot" on PokerStars, he's won, among other things, the $10,000 Spring Championship of Online Poker Main Event. The hedge fund manager discusses what may be driving PokerStars' controversial business decisions as well as his own involvement with poker and with philanthropy. Plus, Nate is helping to raise money for flood relief in Houston. Email him at backing (at) fastmail (dot) fm a receipt for $5 or more donated to any Houston-related charity and receive free copies of his e-books.
View Thinking Poker in the directory →
---
Ep 046 – Part 3 of Jonathan Little book
Jonathan Little briefly discusses Chapters 7-8 of his book "Secrets of Professional Tournament Poker – Volume 1" followed by a discussion by a number of recreational players. This is the third of five episodes covering the book.
View Rec Poker Podcast in the directory →
---
Postflop Poker Podcast – Episode 42 – Notetaking
Mike concludes the mobility scooter story from last episode, whilst Ben bangs on about the release of his new book available here and Merv laments the loss of online poker in Australia. The team tackle a poser on how to take good notes before discussing hand 13 from the new workbook
View Postflop Poker Podcast in the directory →
---
Druff & Friends Show – 09/06/2017 – Battle of the Shady Affiliates
Credit card deposit skimming on the rise at Bovada, Betonline, others. Betonline accused of canceling winning political prop bets. William Kassouf does massive slowroll on Live at the Bike. Shady JaoPoker manager Tam Nguyen in battle with shady Full Flush affiliate Jon "kahntrutahn" Brown. ACR victim of DDoS attacks again, cancels tournament series. Doug Polk challenges Tom Dwan to 5 million dollar NLHL heads up match, but will it happen? Radio listener "AHoosierA" causes controversy at tournament after weird bubble stall tactic.
Phil Galfond announces further delays for his "Run it Once" online poker site. Global Poker League adds India league to their offerings. PokerGO to add "Major Wager" prop bet show to its lineup. PayPal seems to be allowing legal gambling transactions to be processed on their site – NLOP Poker now uses them. Pokerstars stops allowing winning multiple satellite tickets to same event. Craig Carton of "Boomer and Craig" radio show busted in Ponzi scheme meant to pay off gambling debts. What is wrong with the Dodgers all of a sudden?
View Poker Fraud Alert in the directory →
---
Poker Action Line 09/06/2017
BIG Dave discusses the affect Hurricane Irma is having on the poker world as South Florida prepares for the storm.
View Poker Action Line in the directory →
---
The Bernard Lee Poker Show with Guest John Hesp Pt.2
This is Part 2 of Bernard Lee's chat with 2017 WSOP Main Event 4th place finisher John Hesp.
View Bernard Lee Poker Show in the directory →
---
Final Table Decision-Making
You don't have to be told that at the final table, your decisions matter. So why don't more tournament players work through the spots they're likely to face, under extreme ICM pressure, with major pay jumps and big cash on the line? To fill that knowledge gap, tournament coach and pro Ben Hayles recently collaborated with James "SplitSuit" Sweeney on the new Poker Workbook: Tournament Final Tables. Hayles stopped by the podcast to share details on their new approach to developing poker skills to dominate final tables.
View Red Chip Poker in the directory →
---
137 – Bitcoin, Ethereum, and Litecoin
As promised, I have had the pleasure of interviewing Mark Stenwyck on this episode, sharing his knowledge of the most popular cryptocurrencies and explaining complex processes in easy to understand terms. Besides the dominant and successful Bitcoin, Mark also walks us through other digital currencies such as Ethereum and Litecoin.
View Heads Up Poker Podcast in the directory →
---
Top Pair Episode 291, September 9, 2017
Robbie's Back In The Saddle Again + Still Winning The Tale Of The Long Delayed Keyboard Guest Interview Lon McEachern Great Stories & Insights Behind The Scenes Perspective On The ESPN WSOP Broadcasts He Buddy, Want To Play Scrabble? I Know The Perfect Announcer Poker Player: Get The House Number Correct – Homeowner: Lock Your Doors!
View Top Pair Poker Podcast in the directory →
---
Ask Alex Episode 146 "Analytics & Running Your Numbers"
This is Episode 146  of "Ask Alex" on the Oneouter.com podcast. In this episode we cover many topics and listeners questions including…
Facing 3-bets when opening with "marginal" hands in 6-max cash.
What's with everyone shoving and check jamming rivers?
What's the ONE thing you should be working on just now?
Gambling & Poker Book recommendations.
View One Outer in the directory →
---
Odd poker news
A porn-collecting priest and a self-defecator highlight the poker stories this week.
View Ante Up! Pokercast in the directory →
---
60. 100 Hands Sneak Preview. Episode 2 with Jack.
Pete brings his student Jack on to the show and they discuss hands 17 and 56 from 100 Hands. These hands feature a poorly played hand from a student and a complicated reg vs. reg spot in a squeezed pot. The podcast then moves on to other fun topics and extends way past the normal length of the show.