This Week in Poker Podcasts
The latest from the Pokerfuse Poker Podcast Directory.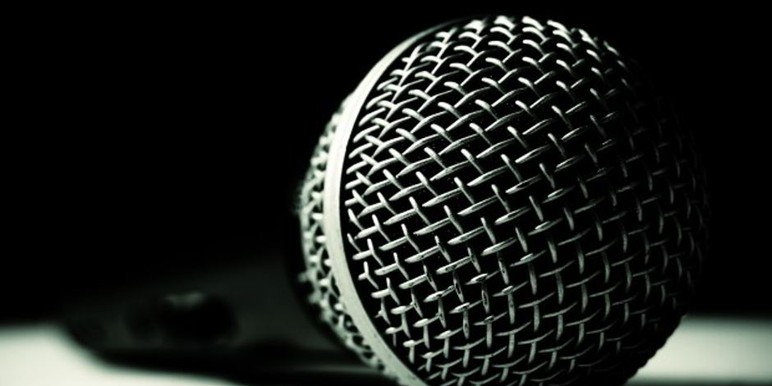 Pokercast 472 – Roland De Wolfe
This week on the Pokercast: Resurfacing on the Pokercast with some amazing stories as always, Roland de Wolfe returns! We have been on a slight break due to technical issues and with a new format for you! We update you on the happenings of the Adam and T-Chan before getting into the news. The main focus of the poker world right now during the off season is Poker Masters, we talk about Daniel Negreanu's prop bets and who would wear that jacket?
Our feature guest is Roland De Wolfe, fresh off of prop betting with Tom Dwan at mini golf earlier today. If you are new to poker and never saw Roland on TV back in the day you're in for a treat, same goes if you know of Roland. A fixture of the high stakes tournament and cash community for years before stepping away, Roland has stories from all of the big names in poker that you'd never hear otherwise. We bring him back on the show from London to chat about what he's been up to.
View 2+2 PokerCast in the directory →
---
Poker Action Line 09/13/2017
BIG Dave and Joe talk about their experiences with Hurricane Irma after it hit Florida over the weekend and discuss the storm's effect on the world of poker. As a former poker room director, Joe reveals the massive preparations that need to be made at a room. The guys also take a quick look at the Poker Masters event as high-rollers try to win the Purple Jacket.
View Poker Action Line in the directory →
---
The Chirp Herm Show – Nick Petrangelo
On this episode of The Chirp Herm Show, Mark chats with high stakes grinder and #2 GPI ranked player Nick Petrangelo. They discuss selling action for high stakes tourneys, the swings of tournament poker and Altcoins.
View The Chirp Herm Show in the directory →
---
The Bernard Lee Poker Show 09-12-17 with Guest Ray Henson
Four time WSOP Circuit ring winner Ray Henson is Bernard Lee's guest. 
View Bernard Lee Poker Show in the directory →
---
C-Bets & Delayed C-Bets
Take a peek behind the curtains of our PRO membership this week with excerpts from two of our most popular videos on continuation betting. This episode is pure value and you will use the information in every session you play. First, Adam Jones debunks some common c-betting myths that could be costing you chips. Then, Mike Gano goes over six specific reasons why you might want to delay a c-bet.
View Red Chip Poker in the directory →
---
Ep 047 – Part 4 of Jonathan Little book
Jonathan Little briefly discusses Chapter 9 of his book "Secrets of Professional Tournament Poker – Volume 1" followed by a discussion by a number of recreational players. This is the fourth of five episodes covering the book.
View Rec Poker Podcast in the directory →
---
Druff & Friends Show – 09/14/2017 – The Kilgore & Larry Show
Druff reveals the details for his upcoming poker game on a live stream, taking place September 18th. Kilgore Trout (Michelle) and Larry Laffer duke it out on the radio, after a forum dust-up. New PokerFraudAlert user claims to know who committed DDoS attack on America's Cardroom. Bovada to fully ban all users from NV, NY, MD, DE, NJ.
Man who attempted robbery of Greg Raymer in 2004 dead at age 47. Card maker Gemaco denies Borgata cards were defective in high-profile Ivey edge sorting case. DraftKings, FanDuel settle "deceptive practices" claim by Massachusetts for relative peanuts. Tips for winning disputes with airlines, and other flying tips. What is happening to bitcoin?
View Poker Fraud Alert in the directory →
---
138 – Strategy and Donk Betting: Alex Fitzgerald
Join me, Mike and Alex in this two hour long episode packed with strategy and entertainment, going over the ins and outs of donk betting and analysing a few strategy hands. After moving to the east coast and splitting up from Carlos, Alex is keeping us up to date with his latest news and tells us about his recent TPE tutorial videos
View Heads Up Poker Podcast in the directory →
---
Ask Alex Episode 147 "So how do you play Ace King?"
This is Episode 147  of "Ask Alex" on the Oneouter.com podcast. In this episode we cover many topics and listeners questions including…
Folding Kings pre flop in a cash game.
3-betting from different stack sizes, do not be afraid!
So how do you play Ace King?
View One Outer in the directory →
---
Hurricane Irma
Hurricane Irma wreaks havoc on poker author.
View Ante Up! Pokercast in the directory →
---
Overbets + Friends = Fun? w/ Special Guest Brendan Murphy – Episode 93