This Week in Poker Podcasts
The latest from the Pokerfuse Poker Podcast Directory.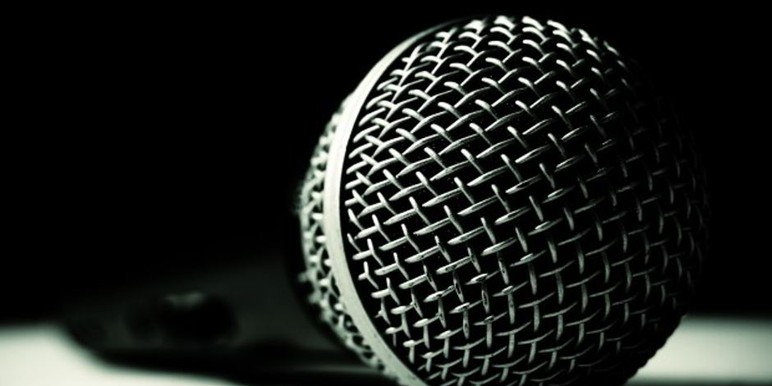 Ep 049 – Nearing the Bubble
In this first episode of the new format, we look at what happens in multi-table tournaments as we near the bubble. This topic was triggered by questions from Steve Vang and Paul Morton. Often this is a tricky place for many recreational players trying to balance playing tight to get in the money with playing aggressive to give themselves a chance to win the tournament. You will hear from Jonathan Little, Chris "Fox" Wallace, Mike Schneider, and Dr. Tricia Cardner — your host Steve Fredlund even chimes in with ICM considerations.
View Rec Poker Podcast in the directory →
---
The Chirp Herm Show – Matt Glantz
On this episode of The Chirp Herm Show, Mark chats with professional poker player and Poker Night in America Producer Matt Glantz.
View The Chirp Herm Show in the directory →
---
Postflop Poker Podcast – Episode 43 – Cash v Tourney Preflop Ranges
James "Splitsuit" Sweeney enjoys one of Merv's most memorable introductions and provides expert cash game commentary on a hand from his live workbook (33:05). Before that, the team are divided on the interesting poser: "Which preflop ranges are wider, cash or tourney?" After co-authoring the final tables workbook with James, Ben announces he is joining the Red Chip Poker Team.
View Postflop Poker Podcast in the directory →
---
The Bernard Lee Poker Show 09-19-17 with Guest Kenny Hallaert
2016 November Niner Kenny Hallaert also had a great 2017 WSOP, he chats about it with Bernard Lee.
View Bernard Lee Poker Show in the directory →
---
Strategies From a $2/$5 Grinder
Exactly one year ago, Red Chipper Fausto Valdez appeared on our podcast to discuss his dedication to becoming a professional poker player as he moved from $1/$2 to $2/$5. This week, Valdez drops in for an update, and it's a big one: He quit his job to play poker full-time and has dedicated his life to the game. He's even coaching! Look inside the mind of a cash game grinder and tournament shot-taker this week and get a taste of what professional poker is all about.
View Red Chip Poker in the directory →
---
Episode 228: Jose Pachon
Jose Pachon is a professional poker player based out of Providence, Rhode Island, but his story begins in the 1970s in Pablo Escobar's Colombia. We discuss his childhood in the turbulent country, how he came to America, and how he ended up playing poker professionally. Plus, Nate makes a return to the show! And a strategy discussion about flopping a straight on a monotone board!
View Thinking Poker in the directory →
---
Poker Action Line 09/20/2017
BIG Dave and Joe talk about the Poker Masters events and the WPT Borgata tourney as they wind down to a finish. The guys also discuss an Ed Miller article which explains the strategy of how much to buy-in for in your local cash game.
View Poker Action Line in the directory →
---
Pokercast 473 – Poker Masters & The Rise of Steffen Sontheimer + Mailbag
This week on the Pokercast: Adam and Terrence break down the Poker Masters some more and we answer your Mailbag questions. To begin, it appears the Vegas NHL team is already better than ours after the first preseason game.
In the news: Poker Masters is nearing the end and everyone has been loving the coverage on PokerGo. From Phil Hellmuth blow ups to new German whiz kids the show has it all! The new player on the scene is Steffen Sontheimer, the guys talk about how impressive he has been and discuss his break out vs. the best players in the world. We also get into some tweets about sports and withdrawing money at an ATM in a bank vs. a casino. In the Mailbag we answer your questions about practicing playing the money bubble, Roland's interview last show and the grey area poker site global poker.
View 2+2 PokerCast in the directory →
---
Call the Floor's Elliott Schecter
With Chris on the mainland, Scott hosts the show with Call the Floor's Elliott Schecter.
View Ante Up! Pokercast in the directory →
---
Druff & Friends Show – 09/22/2017 – Garden of Gone Guarantees
Gardens Casino (Hawaiian Gardens) screws players in $1 million guarantee tournament. Attorney Eric Bensamochan to offer arbitration services for poker-related money disputes (new PFA sponsor). Druff recaps his experience appearing on the Stones Live Poker stream in Sacramento. Phil Hellmuth mocks Fedor Holz's tournament winnings on Twitter, Negreanu gets mad.
Three players kicked from Casino M8trix in San Jose for "going north", moved action over to Bay 101. Cate Hall claims to be autistic. PPA posts online survey, considers becoming lobbying arm for Daily Fantasy Sports. 888 Casino advertised using fake news. Which famous actor has two WSOP final table appearances?
View Poker Fraud Alert in the directory →
---
Top Pair Episode 292, September 23, 2017
Saying Goodbye To A Legend In Wrestling – How To Start & Run A Successful Poker Blog – Playing Games Can Improve Your Poker Skills – Which Professions Match With The Skills Of A Poker Player – It's The Same Night As A Spouse's Birthday: An Excuse You Can Only Use Once A Year
View Top Pair Poker Podcast in the directory →
---
Ask Alex Episode 148 "4-bet More & Here Come The Germans!"
This is Episode 148  of "Ask Alex" on the Oneouter.com podcast. In this episode we cover many topics and listeners questions including…
Folding over pairs on flops.
Extension to the above question (should we be 4-betting more than flatting 3-bets with pairs such as 7's-10's ?)
Plus we discuss the recent debate of the influx of German players who appear to be crushing the higher echelons of the poker world. Is the game up for guys like Negreanu & Hellmuth?