This Week in Poker Podcasts
The latest from the Pokerfuse Poker Podcast Directory.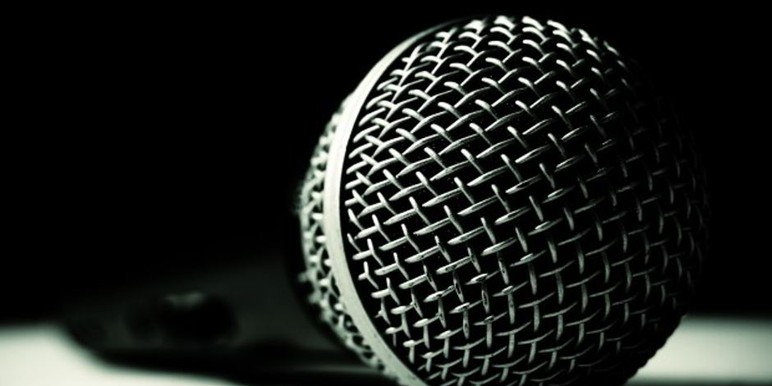 Pokercast 475 – JC Alvarado
On this episode of the Pokercast – JC Alvarado talks to us about living through the earthquake in Mexico City and the wonderful relief effort put forwards by the poker community. To begin, Adam tried fasting and twitter doubles it's character count. In the news: We've got a new WCOOP champion and the guy is a bit of a wild man, plus two high stakes bosses get heads up in the high roller.
Our guest is JC Alvarado, JC has appeared on the Pokercast a few times but not for any reason as serious as an earthquake. JC lives in Mexico City and experienced the earthquake there to the full extent, and explains what that was like. He also was backed by the poker community in wonderful fashion, as well as local friends to go out and help surrounding communities with survival gear. JC joins us from his home and tells us what we can do to help and we also talk about his poker plans after this life changing event. We tackle a few items from the Mailbag as well including a hand with 4 flushes and a tournament with an illogical rebuy structure.
View 2+2 PokerCast in the directory →
---
Druff & Friends Show – 09/28/2017 – The Twitter Bird and the Bumble Bees
PokerFraudAlert invasion of Live at the Bike scheduled for October 11. Gardens Casino tournament fiasco update. Ignition player claims his $9500 bitcoin cashout was hijacked and sent elsewhere. New ugly rumors dog JaoPoker. Allen Kessler in Twitter flap over his Bumble dating account. New DFS site Draftboard seeks to give a better shot to casual players. Druff may do eating challenge to get free DFS money.
PokerTribes.com (of Oklahoma) gets license to operate from Isle of Man. Man who won $10 million jackpot in Vegas declares he will waste all of the money. Caesars bankruptcy nightmare is almost over, will shed $10 billion in debt. Biggest Portland-area card room to lose license on October 30. Editorial: NFL anthem protesting? Reasonable, offensive, or something else?
View Poker Fraud Alert in the directory →
---
The Bernard Lee Poker Show 09-26-17 with Guest Steffen Sondheimer
Bernard Lee chats with Steffen Sondheimer, winner of the first ever 2017 Poker Masters.
View Bernard Lee Poker Show in the directory →
---
How to Win a $20K Pot vs. a Maniac
By popular request, poker mastermind Christian Soto is back on the podcast this week going over hand histories. First he discusses the infamous $20,000 pot he played on Live at the Bike versus Hashtag King. How did he handle this maniac and get stacks in as a 75% favorite? Then Soto goes street-by-street, action-by-action, picking apart a live $1/$2 hand host Zac Shaw played, where all involved take questionable lines. Get your hand history fill from one of the best hand breakdown artists out there on this wee's Official Red Chip Poker Podcast.
View Red Chip Poker in the directory →
---
Episode 229: Phil Galfond
Phil Galfond needs as little introduction as any guest we've ever had. He's crushed at virtually all forms of poker at the highest stakes, he's crushed in the poker training market, and now he's preparing to crush in the real money poker site market. We talk to him about his rise through the ranks, the Ship It Holla Ballas, Rail Heaven, Run It Once, and his current efforts to launch a real money poker site. You can follow Phil on Twitter for more updates!
View Thinking Poker in the directory →
---
The Benefits of Showdowns |
MED

#9 Class 5 | Poker Podcast #158

What's so important about hand reading? (2:30) Studying Showdowns (4:45) 1. Showdowns Give Us Further Player Type Insights (6:05) 2. Showdowns Help Us Understand Street by Street Actions (7:35) 3. Showdowns Aid in Understanding Bet Sizing (11:40) 4. Showdowns Confirm Our Opponent's Understanding of Exploitive Plays (13:00) 5. Showdowns Help You Spot Tells (14:00) Challenge (16:00)

View Smart Poker Study Podcast in the directory →
---
Poker Action Line 09/27/2017
BIG Dave recaps the early tourneys from the WSOP Circuit Event at the Seminole Hard Rock and wraps up the WPT Borgata Main Event. He also discusses the major controversy at the Gardens Poker Room in L.A., as they tried to alter the schedule to avoid an overlay.
View Poker Action Line in the directory →
---
Overlay questions
We discuss what Gardens Casino did recently to avoid an overlay on its $1M guarantee.
View Ante Up! Pokercast in the directory →
---
Pokercast 474 – Negreanu & Hellmuth, Shots Fired!
On this episode of the Pokercast: We break down the twitter beef between Hellmuth and Negreanu, complete with some impromptu voice acting! To begin Adam gets trolled during and E transfer and Terrence goes to gun school.
In the news: Poker Masters has a winner! We talk about how Steffen Sontheimer beasted the field which leads to discussion of how Daniel and Phil got into it on twitter. There are also some more Hellmuth-isms and other funny tweets in "140 or less" and a tournament strategy question in the Mailbag.
View 2+2 PokerCast in the directory →
---
Oh… If I'd Only Folded Preflop – Episode 95
More Great Poker Content! The Texas Underground$1/$2PreflopUTG and UTG1 limp. Hero ($350) limps Q2hh. Villain ($210) limps in CO. Button limps and blinds call.Flop ($14) QcJh2dChecks to Hero who bets $10, Villain calls, the rest fold.Turn ($34) 3cHero bets $25, Villain calls.River ($84) 3hHero bets $25, Villain shoves $173 total, Hero?
View The Just Hands Poker Podcast in the directory →
---
Ask Alex Episode 149 "In it, to just be in it!"