This Week in Poker Podcasts
The latest from the Pokerfuse Poker Podcast Directory.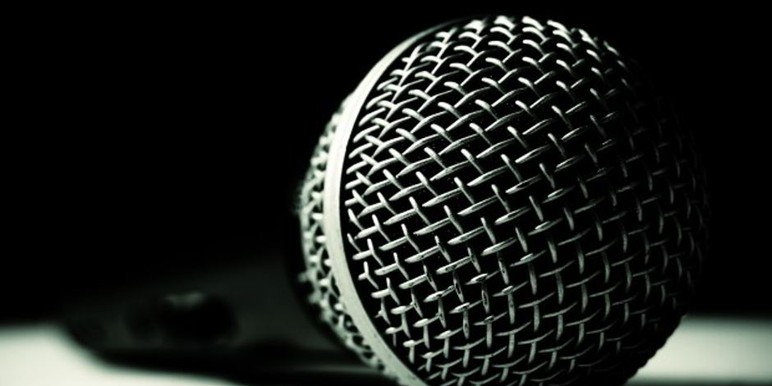 Pokercast 476 – Phil Galfond Returns!
This week on the Pokercast: We are joined by Phil Galfond to talk about the high stakes PAD PLO game and more! To begin we talk about the Vegas tragedy, Adam nearing the key number in the weight loss bet and the upcoming Molly's game movie. Then Terrence has a couple of 2-7 Triple Draw hands to review from WCOOP before we get Phil on the line.
Phil joins us to talk about the big game he played on for Poker After Dark recently including some specific hands and strategy talk. Plus the big bet mix in Vegas that happens over the summer and the new Run It Once affiliated daily fantasy site Draft Board!
View 2+2 PokerCast in the directory →
---
Druff & Friends Show – 10/04/2017 – Two Broken Windows
Video poker fanatic Stephen Paddock kills 58, injures over 500 in Mandalay Bay sniper scheme — extensive discussion, including unpublished, secret info regarding his casino gambling habits. Screenings for luggage and no Do Not Disturb signs coming to Vegas? Will copycat attacks follow?
Is the WSOP safe? Is increased gun control the answer? Update on disappearing bitcoin cashouts on Bovada/Ignition. ATM at Las Vegas Caesars properties now charges $10 fee. Antigua having difficulty collecting from US in WTO case. Indian casino cheats man out of $1.4 million jackpot. Court rules against card counter in lawsuit. Hilton Aruba attempting to get poker room going again after PPC scandal.
View Poker Fraud Alert in the directory →
---
An Excerpt from the How to Study Poker Volume 2 Audiobook | Podcast #159
This is an excerpt from the audiobook; Day 2.  The book is broken down into 28 days of study, and in this second day I discuss how to hand read the villain in a hand and give you a link to a video that demonstrates this.  I then discuss an article I studied and share with you my notes on the article, and lastly I dive into my database to learn ways I can improve my game.  I end the day with my warm-up and cool down for the session I play later in the day.
View Smart Poker Study Podcast in the directory →
---
Poker Action Line 10/04/2017
Kristin Wilson, owner and founder of Poker Refugees, a business which helps online poker players relocate to other countries to continue their careers, joins the program. BIG Dave also wraps up the WSOP Circuit Series at the Seminole Hard Rock and takes a look at the final table of the WPT Maryland Live.
View Poker Action Line in the directory →
---
Postflop Poker Podcast – Episode 44 – Card Dead
The team welcome Aussie star Jesse "OntheMac" McKenzie to the show and discuss a PPP Poser from Jonathan Breslin on on how to deal with being card dead. Jesse then brings a headsup hand from a Pokerstars Sunday Millions win (32:17), which features a sensational bit of river action that you simply must listen out for. Mike and Ben were deliberately kept in the dark and run through the hand blind. Jesse found out the villain's hole cards a few days after his win by watching the replay online and we'll reveal those cards (50:25) only by listening.
View Postflop Poker Podcast in the directory →
---
Running Deep in MTTs vs. Big Fields
Mark Rumbaugh had one heck of a summer. He finished first in two local $110 tourneys vs. smaller fields. Then, with a profitable poker wind at his back, he traveled to the World Series of Poker in Las Vegas and did not disappoint his bankroll. He ran deep again and again, nabbing three cashes in the four events he played: 295th/2020 in the WSOP $1K, 24th/1368 in Planet Hollywood's $600 Goliath, and 208th/2320 in the Wynn $1100 classic. Hear how he studied his way to tournament success this summer on the podcast this week.
View Red Chip Poker in the directory →
---
The Bernard Lee Poker Show 10-03-17 with Guest Dan Ott Part 1
2017 WSOP Main Event runner-up Dan Ott is Bernard Lee's guest in the first of a two part interview.
View Bernard Lee Poker Show in the directory →
---
Ep 050 – Preflop Considerations
In this episode, we talk about when we have the decision to be the first person to voluntarily put chips into the pot. In other words, it's folded to us pre-flop and we have to decide what hands to play and how to play them.
This topic was triggered by questions from Dan Young and others. You will hear thoughts from your host, Steve Fredlund, but also from our resident experts Jonathan Little, Chris "Fox" Wallace, and Mike Schneider. Next week we will look at our response when someone raises in front of us pre-flop.
View Rec Poker Podcast in the directory →
---
Ask Alex Episode 150 "Anonymous!"
This is Episode 150  of "Ask Alex" on the Oneouter.com podcast. Alex answers questions on…..
What to consider when you get moved tables in MTT's.
4-betting for a novice.
Playing the small blind when whole table folds to you.
Playing Ace no kicker type hands in multiway pots.
View One Outer in the directory →
---
141 – Joe LaPinta: Thailand Adventures
Joe joins me and Mike to tell us about his recent few months stay in Thailand where he played plenty of poker. We also share our recent dating stories and touch up on a few more sensitive subjects. Nonetheless, poker is always a priority on this podcast and you can jump straight into the strategy section at 45:50
View Heads Up Poker Podcast in the directory →
---
Top Pair Episode 293, October 7, 2017
Robbie Hits A Speed Bump On His Winning Streak Road
A Listener Asks, "WTF Is Draw Ducey?" We'll Explain
Jason From J Design Cards Joins Us With An Update On His New Product
A Cardplayer Lifestyle Article On Kicking Your Home Game Up A Notch (or 10)
Nice Chip Stack — Yeah, Did You See The Price Tag?
View Top Pair Poker Podcast in the directory →
---
Las Vegas tragedy
We chat about the recent tragedy in Las Vegas.
View Ante Up! Pokercast in the directory →
---
Strolling the Avenues of Ol' Value Town – Episode 96
$2/$5PreflopEP limps, Hero ($1600) opens to 30 in the lojack with 66, HJ ($2600) calls, Button ($1200) raises to 80, folds to Hero who calls, HJ calls.Flop ($245) Q76rChecks to button who bets $200, Hero calls, HJ folds.Turn ($645) QrHero leads $275, button calls.River ($1195) 3Hero?