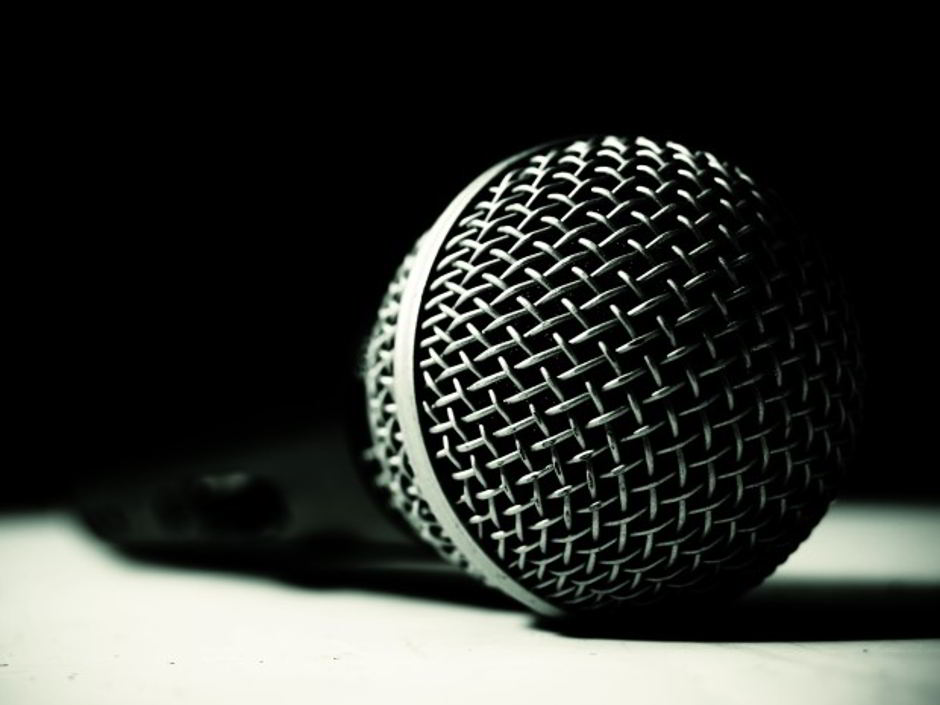 Poker Action Line 10/11/2017
BIG Dave and Joe talk about the Las Vegas Massacre and it's dramatic effect on the city and the poker scene. The guys also discuss the tournament debacle at the Gardens Casino in L.A., and close with a discussion of Ashley Adams article on whether certain situations constitute cheating or not.
View Poker Action Line in the directory →
---
Pokercast 477 – Stars' New "Poker" Game, Strategy, Mailbag & More
On this episode of the Pokercast: We discuss PokerStars new game format "Power Up". To begin the guys chat about the Vegas Golden Knights home opener and Canadian winter before getting into the news. "Power Up" has been released on the Pokerstars EU sites and we chat about the format and discuss whether it really qualifies as a Poker game since it is using more than your standard 52 card deck. Also Scott Tom, one of the founders of Absolute Poker gets the white collar crime treatment upon returning to the US.
We also have some funny tweets from Joe Ingram and others in 140 or less before getting into the mail. In the Mailbag we answer your questions about a tournament format idea, the Monty Hall problem and a review of Hellmuth on Tim Ferriss.
View 2+2 PokerCast in the directory →
---
Episode 230: Christian Soto Live!
Christian Soto and Andrew meet in-person in Baltimore, hours after playing together in the World Poker Tour main event at Maryland Live!, to commiserate and talk about some key hands. This interview was tremendous fun to record and hopefully will be tremendous fun to listen to as well.
View Thinking Poker in the directory →
---
Home Game Battles w/ Special Guest Tommy Angelo – Episode 97
More Great Poker Content!For more information about our NYC event!Check out the premium podcast with Tommy Angelo!NYC Home Game$2/$5PreflopEP opens to $15, MP calls, Tommy calls button, Jack ($810 eff) raises to $100 in the SB with A8cc, folds to Tommy who calls. Flop ($230) KT7ccJack bets $180, Tommy raises to $400, Jack?
View The Just Hands Poker Podcast in the directory →
---
The Bernard Lee Poker Show 10-10-17 with Guest Dan Ott Pt. 2
Bernard Lee chats with Dan Ott in part two of his interview. 
View Bernard Lee Poker Show in the directory →
---
More Poker Plays You Can Use
We couldn't be more excited to bring you this week's episode, because Doug Hull is here to discuss his upcoming new book, More Poker Plays You Can Use. The sequel to Hull's acclaimed debut as a solo poker strategy author is a literal wealth of information that low-stakes live cash players will use to dominate games for years to come.
The book is based on Hull's years of experience grinding $1/$2 games and analyzing the mathematics of poker strategy, even developing his own software release (Flop Falcon) to help players build flop intuition. Don't miss this exciting preview with one of poker's most respected strategists and authors.
View Red Chip Poker in the directory →
---
Ep 051 – Preflop Considerations part 2
In this episode, we continue our conversation about pre-flop play, discussing when there is a raise in front of us. This topic was triggered by questions from Dan Young, Mike Engelhaupt and others.
You will hear thoughts from your host, Steve Fredlund, but also from our resident experts Jonathan Little, Chris "Fox" Wallace, and Mike Schneider as well as pulling some insight from Greg Raymar and Dan Harrington.. Next week we will start looking at post-flop play.
View Rec Poker Podcast in the directory →
---
142 – Clayton Fletcher: Batman, Robin, & the Joker
Returning guest, comedian Clayton Fletcher and Mike Sneideman form the stand-up duo to deliver an entertaining poker experience. Find out more about Steve's date, Mike's camping experience or Clayton's comedy shows, or you can jump straight into the strategy hands section at 45:00
View Heads Up Poker Podcast in the directory →
---
Druff & Friends Show – 10/13/2017 – Live at the Buffet
Druff recaps appearance on Live at the Bike with Ryland. Update on Las Vegas shooting story — who is Jesus Campos, and why does the timeline keep changing? Media can't get story right regarding Stephen Paddock's gambling.
Nevada, New Jersey, Delaware come to agreement to share legalized player pools. AP CEO, cheater Scott Tom released from US custody, returned to Antigua. Druff may have convinced Bovada/Ignition to solve bitcoin withdrawal theft issue. Results of PPA survey published. Atlantic Club Casino, dormant since 2014, may be sold & reopen. "Inside the Evil Empire" – Caesars employee posts stories critical of the gambling giant on PokerFraudAlert. Are "loot boxes" in video gaming equivalent to gambling?
View Poker Fraud Alert in the directory →
---
Online Frustrations, Creating Action Steps, Open Raise Sizing and Seat Selection | Q&A Podcast #160
Q1: Online Transition Frustrations (1:50)
Q2: Creating Action Steps From Our Studies (7:20)
Q3:  Open Raise Sizing & Seat Selection (13:15)
View Smart Poker Study Podcast in the directory →
---
"Boston is Back!" Alan Boston Interview
It was a great pleasure to have Alan Boston back on the Oneouter.com podcast. I first had Alan on the show around 4 or 5 years ago and still to this day, it is one of the most downloaded episodes.
View One Outer in the directory →
---
Listener feedback
We respond to your responses.
View Ante Up! Pokercast in the directory →
---
64. 100
HANDS

IS

AVAILABLE

NOW

The wait is over. 100 Hands is here. Join author Pete and Editor Karl as they discuss the finished book.