This Week in Poker Podcasts
The latest from the Pokerfuse Poker Podcast Directory.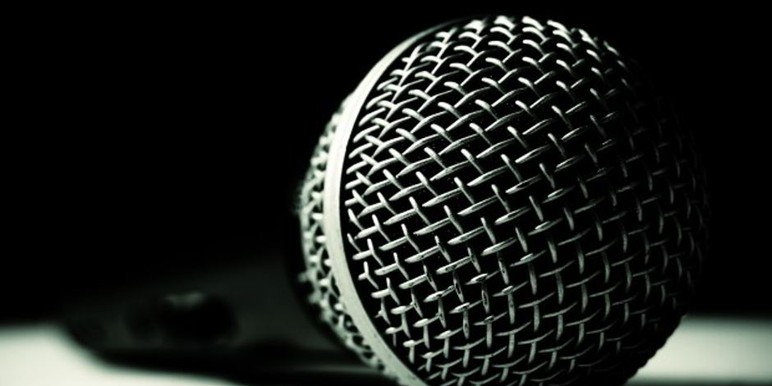 Episode 231: Peter Chi
Peter Chi is an Assistant Professor of Statistics at Ursinus College teaching an undergraduate statistics course revolving around poker. He's using this textbook and documenting the experience on his blog.
View Thinking Poker in the directory →
---
Fundamentals of Player Profiling
When we first sit down at the table, how do we gather as much information about how our opponents are playing as quickly as possible? This is a question you'll ask in every session you play, and every time a new player sits down. In this episode, James 'SplitSuit' Sweeney dives deep into how to read opponents and their actions for answers. He discusses how to profile players, from their appearance and demeanor all the way to their betting frequencies and sizing.
View Red Chip Poker in the directory →
---
Postflop Poker Podcast – Episode 45 – Profiling with Limited Data
After the recent star-studded episodes, the trusty trio return for a fun installment featuring Mike's speed-dating blind poker tournament with doggy action under the table. We also cover a PPP Poser about profiling opponents with fewer than 50 hands of data. Finally we tackle not one, but two hands this week in an extra-long episode
View Postflop Poker Podcast in the directory →
---
PTP16 – Risking it All
Alex and Andrew are back, like zombies just in time for Hallowe'en! Their guest: Miikka Anttonen, an online pro who's risked not only his savings but his career on a prop bet to prove to himself once and for all whether he's in the right line of work. Other topics include PartyPoker, the ethics of consumption, and Quan Zhou's dramatic main event bubble hand.
View PartTime Poker Podcast in the directory →
---
Druff & Friends – 10/19/2017 – The Freaks of Twitter
Merge Network steals $4,000 from winning limit holdem player. WSOP School of Poker accused of scamming students in Baltimore in April 2017. Judge rules on lawsuit involving Kings Casino owner Leon Tsoukernik. Justin Bonomo releases statement claiming he was a sexual harasser since age 12. Vanessa Rousso returning to law school. Vanessa Selbst goes off on Mike Matusow on Twitter. Olivier Busquet goes on 30-tweet rant regarding his views about life. Dani Stern claims he is quitting poker.
View Poker Fraud Alert in the directory →
---
Poker Mindset Talk on Anchor | Podcast #161
Have a Student's Mindset (3:35) The Power of the Smile (7:00) 9 Tactics for Strong Minds (8:45) Harmful Negative Self-talk (12:30) Always Look Inwards (15:35) Challenge (17:00)
View Smart Poker Study Podcast in the directory →
---

AUPT

NorCal Classic

Scott reports from the Ante Up Poker Tour's NorCal Classic at Thunder Valley in California.

View Ante Up! Pokercast in the directory →
---
Ask Alex Episode 151 "Put Your Back Into It!"
This is Episode 151  of "Ask Alex" on the Oneouter.com podcast. Alex answers various listener questions and offers some fitness tips and home truths when it comes to actually doing the work in poker!
View One Outer in the directory →
---
Poker Action Line 10/18/2017
BIG Dave and Joe take a look at the WSOP Europe and the upcoming WPT Tour stop at bestbet Jacksonville. They also discuss some good habits that players should add to improve their game.
View Poker Action Line in the directory →
---
Pokercast 478 – Chris Ferguson
POY

Controversy,

WSOP

Europe & US Online Poker Shared Liquidity

On this episode of the Pokercast: How bad would it be for poker if Chris "Jesus" Ferguson came back to win the WSOP player of the year?

To begin we threw a surprise 50th birthday party for Adam and memorialize a great Canadian. In the news: New Jersey, Nevada and Delaware are constructing a deal to share player liquidity for their legal online poker sites, but is it too little too late? WSOP Europe kicks off this week in Rozvadov and there is already controversy brewing. The series is hosted at Kings Casino, the owner of which we have previously talked about on this show for not paying his gambling debts plus Chris Ferguson has a real possibility of winning the POY after returning from the shadows of the Full Tilt scandal.

We have some tweets in 140 or less including a retirement from one of online pokers great players and some of your Mailbag as well. Mail topics include some "shady" skype chat by players heads up in a WCOOP, a live LHE hand and what jobs fit for a poker pro? Before we jet we review a few more of Terrence's WCOOP Main Event hands as well.

View 2+2 PokerCast in the directory →
---
The Bernard Lee Poker Show 10-17-17 with Guest Nick Pupillo
Nick Pupillo, winner of the WSOP Thunder Valley Main Event, is Bernard Lee's guest. 
View Bernard Lee Poker Show in the directory →
---
Ep 052 – Post-flop as pre-flop raiser
In this episode, we look at playing post-flop when we were the pre-flop raiser. This topic was triggered by Mike Engelhaupt and others. You will hear thoughts from your host, Steve Fredlund, but also from our resident experts Jonathan Little, Chris "Fox" Wallace, and Mike Schneider as well as pulling some insight from on-line articles. Next week we will look at post-flop play against an opponent that was the pre-flop raiser.
View Rec Poker Podcast in the directory →
---
Top Pair Episode 294, October 21, 2017
"Winter Is Coming" Still Time To Enter To Win A Setup Of J Design Cards
Robbie's KINGS Get Dethroned Our Special Guest – Home Game Enthusiast From Down Under – Steve Bell Starting A New Home Game
In Singapore A Home Game Attendee So Irritating He Got "Ghosted" By The Other Players Splitting Up An Omaha High/Low Pot – Let's Use The NEW Math
View Top Pair Poker Podcast in the directory →
---
143 – Mailbag
This episode is for you! I'm going through the emails and reviews that I have got in the past year and giving you some updates about upcoming episodes, including extra special guest Phil Hellmuth! So make sure you tune in for that one. Once again, thank you for all the support, you are the reason why this podcast keeps growing and I can't express it enough!