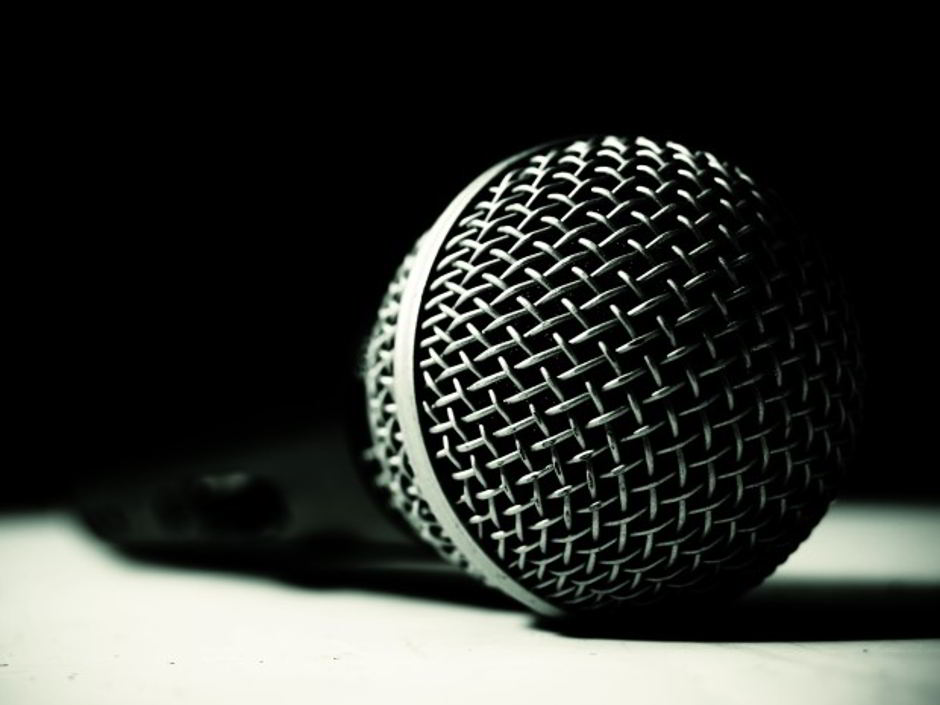 Street Fighter Champ?
In this episode, Busi and Andrew discuss fan-boying, weight loss and Andrew's self proclaimed greatness at Street Fighter. They also tackle more matters of the heart as they relate to poker.
---
Episode 232: Carlos Chadha
Carlos Chadha has been a professional poker player for nearly 15 years, and in that time he's mastered everything from Seven Card Stud to Heads Up No Limit Hold 'Em to Multi-Table Tournaments. He's also had to master his own ego as he battled downswings and a yearning for the limelight.
View Thinking Poker in the directory →
---
The Bernard Lee Poker Show 10-24-17 with Guest Mike Matusow
Bernard features a great interview from The Bernard Lee Poker Show Archives with 4X WSOP Bracelet winner Mike "The Mouth" Matusow. 
View Bernard Lee Poker Show in the directory →
---
Introduction to Split Pot Games
Poker's more fun when the pot's split between the high hand and the low hand, and perhaps more profitable too! Greg Vail, the newest addition to our Red Chip Poker coach roster, drops by this week to share his enthusiasm for Omaha 8-or-Better and Big O, two of the most popular split pot games being spread these days. Hear Vail break down the basics of how these games work, the common leaks you need to plug and exploit, and the strategies you need to adjust your hold 'em knowledge to compete in a split pot environment.
View Red Chip Poker in the directory →
---
Ep 053 – Post Flop as pre-flop caller
In this episode, we look at playing post-flop when we were the pre-flop caller. This topic was triggered by Mike Johnson and others. You will hear thoughts from your host, Steve Fredlund and resident experts Jonathan Little, Chris "Fox" Wallace, and Mike Schneider.
View Rec Poker Podcast in the directory →
---
144 –
WSOP

Circuits: Mike wins a ring

Just as Steve gets the rare occasion to meet up with Mike and record a podcast from the same room, Mike wins a ring playing PLO! They end up celebrating in their hotel room at Lake Tahoe by analyzing a few hands.

View Heads Up Poker Podcast in the directory →
---
Druff & Friends Show – 10/27/2017 – The $30 Buyin Freeroll
Phil Ivey's appeal in Crockford's case DENIED in UK court, legal analysis of case by attorney Eric Bensamochan. Update on JJ9917 Merge theft. Online gambling bill passed in Pennsylvania – but there's a catch.
View Poker Fraud Alert in the directory →
---
Ask Alex Episode 152 "Focus On The Form"
This is Episode 152  of "Ask Alex" on the Oneouter.com podcast. Alex answers various listener questions on various topics including…. Bankroll requirements and overall approach to 6-max cash games. Alex also dissects a listeners hand who wasn't too happy with how they played jacks!
View One Outer in the directory →
---

AUPT

NorCal Classic recap

Scott recaps our AUPT event at Thunder Valley, then is headed to Mississippi for our Pearl River Open.

View Ante Up! Pokercast in the directory →
---
Poker Action Line 10/25/2017
BIG Dave and Joe discuss some bad habit to avoid so that opponents do not gain an advantage. The guys also look at the early action of the WSOP Europe and the final table of the bestbet Bounty Scramble.
View Poker Action Line in the directory →
---
An Interview with Nathan 'BlackRain79' Williams | Podcast #161
Interview with Nathan 'BlackRain79' Williams Hosted by Sky Matsuhashi, poker player, poker coach and poker author. 
View Smart Poker Study Podcast in the directory →
---
Back to the Jack…
PLO

Edition – Episode 99

View The Just Hands Poker Podcast in the directory →
---