This Week in Poker Podcasts
The latest from the Pokerfuse Poker Podcast Directory.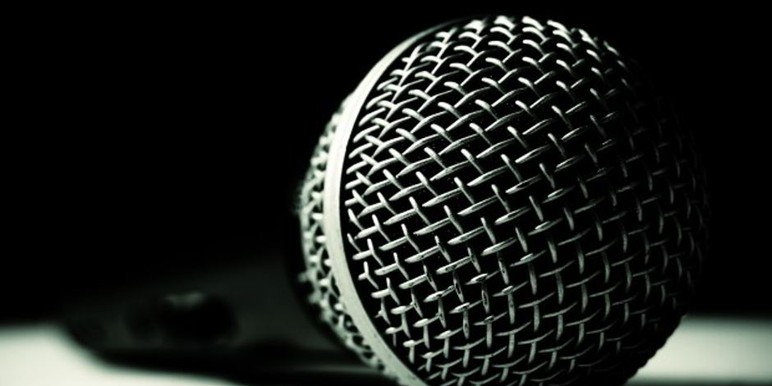 Pokercast 479 – Ivey Judgement, PA Online Poker,
WSOPE

& Strat with Ryan Laplante

On this episode of the Pokercast: Several important pieces of poker news to catch you up on over the last week! Adam has returned from Vegas where he may have fell off the wagon and Terrence questions changes to his MMA future with a child on the way.

In the News: Chris Ferguson continues his tear in the WSOP Player of the year race, leaving the poker world unsure how to feel. Phil Ivey gets some final judgement in his $10M appeal vs Crockford's Casino in London and Pennsylvania Gov. Tom Wolf signs deal to massively expand gaming in the state. Steve Ruddock from onlinepokerreport.com joins us to give us the details on how this effects the outlook of US online poker. Ryan "Protential" Laplante, MTT Pro and Run It Once instructor is our main guest this week. Ryan returns to the podcast to break down several hands from live MTT's he has played over the last little while, and how his live game differs from his online game. The strategy talk is too good that we eventually run out of time!

View 2+2 PokerCast in the directory →
---
The Bernard Lee Poker Show 10-31-17 with Guest Jesse Martin
2x WSOP Bracelet Winner Jesse Martin is Bernard Lee's guest. 
View Bernard Lee Poker Show in the directory →
---
Outlasting 17,000 Players in The Colossus
Normally, 986th place is not the greatest finish in an MTT, but when you're talking about the biggest live tournament of the year, it's quite a feat. Red Chip Poker PRO member Keith Christopher drops by this week to discuss his deep run in the 2017 WSOP Colossus. What did he study and how did he apply it to outlast 17,000 other players and cash in this mammoth field? He shares his insight on another episode exploring the deep tournament runs of our most dedicated members.
View Red Chip Poker in the directory →
---
Ep 054 – Wearing sunglasses & hoodies
In this episode, we consider the pros & cons of wearing sunglasses and hoods. This topic was triggered by Mike Johnson. You will hear thoughts from your host (Steve Fredlund) resident experts (Jonathan Little, Chris "Fox" Wallace, Mike Schneider), as well as Dr. Tricia Cardner and Zach Elwood.
View Rec Poker Podcast in the directory →
---
Episode 233: Andrew Therriault
Andrew Therriault is the Chief Data Officer for the City of Boston. He's also an enthusiastic poker player and the former Director of Data Science for the Democratic National Committee. We talk to him about how big data and artificial intelligence are shaping poker, politics, and government.
View Thinking Poker in the directory →
---
Online poker in Pa.
Online poker is headed to Pennsylvania, plus are poker results sites bad for taxes?
View Ante Up! Pokercast in the directory →
---
Top Pair Episode 295, November 4, 2017
Robbie Makes The Big Time – BBC World Service Comes A Knocking Kids Kicking Cancer – A Year Long Challenge Approaches the Finish Line A Poker Super Star / Legend, Eli Elezra, Comes To Robbie's Home Game Last Chance To Enter The Give-Away For J Design Cards Poker Vlogs – A Great Resource You May Not Have Run Across Some Things To Consider When You Get In That "Poker Sucks" Frame Of Mind A "One Outer" That Foreshadows Big Things Coming For The Top Pair Podcast
View Top Pair Poker Podcast in the directory →
---
Postflop Poker Podcast – Episode 46 – Time Management
In our special Halloween episode, the team announce our new Patreon page. Check out what's on offer there, as we welcome you to become a patron of the podcast. For the poser this week, we discuss time management for those with busy lives (apparently there's more to life than poker?) At 30:08 the stratchat starts and we tackle an Aussie Millions hand featuring some Haunted Aces.
View Postflop Poker Podcast in the directory →
---
All Night Poker Sessions
Andrew and Busi discuss all night poker sessions, responsibility and how Busi knows whether Andrew's poker session is going well or not.
---
Druff & Friends – 11/01/2017 – Indecent Disclosure
Onestep announces winner of his "urine" contest. Druff attends first World Series game of his life. Pokernews discloses they are owend by Pokerstars, 22 months after it was reported by PokerFraudAlert. Collusion ring busted at Party Poker. Dissention in the ranks at JaoPoker — several affiliates are unhappy. Stratosphere-affiliated "AcePlay" free money poker in Nevada will close. Chris Ferguson wins WSOPE bracelet, seems to be lock for Player of the Year. Tip regarding getting money back from Bovada/Ignition disconnections and crashes. Pennsylvania governor signs gaming bill, is New York next? Doug Polk receives YouTube "Silver Play Button" award.
View Poker Fraud Alert in the directory →
---
Pre-session Poker Mindset |
MED

#10 Class 1 | Podcast #163

Intro to MED #10: Poker Mindset (3:00) 8-part Warm-ups (5:10) Bankroll Management (14:10) Challenge (16:30)