This Week in Poker Podcasts
The latest from the Pokerfuse Poker Podcast Directory.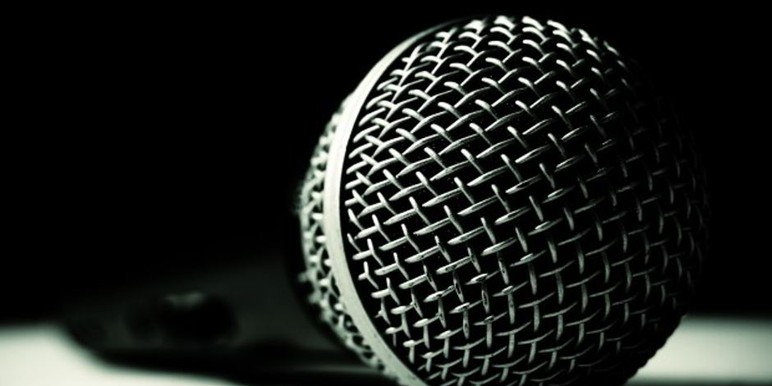 071 Fernando "Jnandez87" Habegger on Burning Bridges and Building Networks
In This Week's Episode:  Fernando Habegger, known online as "JNandez87", has been a professional poker player since 2011. His main game is $10/$20 Pot Limit Omaha and has accumulated over $100K in online tournament winnings. After being an elite coach for Run It Once for over 2 years, Fernando started his own brand "JNandez Poker" and began streaming PLO live on Twitch. In 2015, he ran a challenge to turn $20,000 into $100,000 in 100 days and succeeded on day 96. Earlier this year, Fernando switched to YouTube as his main content creation platform, where he mostly makes videos about both, live and online poker, mindset subjects and traveling vlogs. As the sole Pot Limit Omaha instructor on Upswing Poker, he just launched his second product called the PLO Lab, where his goal is to empower more poker players to follow in his steps, rise up the stakes and gain personal independence.
In This Episode You'll Learn:  Why Fernando chose the "Burn All The Bridges" approach to starting his professional career rather than playing it safe What Fernando decided to spend 2/3 of his life roll on the moment he decided to go pro. The mindset Fernando cultivated that allows his to play his best even when he drops down in stakes during a downswing. A two-step process for creating a massive life's vision that will motivate you to crush it every day. How to go from "socially awkward poker pro" to growing a huge network with friends and connections in every city you visit.
View The Mindset Advantage Podcast in the directory →
---
145 – Carlos Welch, On the Road Again
I love when we have Carlos on the podcast as it is guaranteed to have some valuable strategy discussions and some great laughs. After Alex moved away, Carlos has decided to pick up a once again a nomadic style of living which is always wonderful to hear about.
View Heads Up Poker Podcast in the directory →
---
Q&A: Playing More Online Tables, Working Off-the-felt and Color Coding
HUD

Stats | #164

Q1: Playing More Online Tables (2:50)

Q2: Doing Work Off-the-felt (6:50)

Q3: Color Coding HUD Stats (11:25) Challenge (14:30)

View Smart Poker Study Podcast in the directory →
---
Insulting the bartender
Pennsylvania becomes fourth U.S. state to legalise online gambling. Hooray! We did not talk about this on the podcast, instead we talked about Andrew's recent trip to Arizona for a meet up game, and how he ended up insulting the bartender.
---
Poker Action Line 11/08/2017
Gambling writer, Steve Ruddock joins the guys to discuss Pennsylvania poker coming online in the next year, the timeline as to when people can expect to have access to games in the Keystone State, and the new laws effect on the future of online poker in the U.S. Jake Kalpakian, CEO of Jackpot Digital, also joins the show to talk about Jackpot Blitz, his company's new electronic tables to play poker and other table games in casinos and on cruise ships.
View Poker Action Line in the directory →
---
The Bernard Lee Poker Show with Guests Tana Karn & Bryan Piccioli Pt. 1
Bernard Lee chats with Tana Karn of RunGoodGear.com and then has Part 1 of his talk with 2017 WSOP 6th place finisher, Bryan Piccioli. 
View Bernard Lee Poker Show in the directory →
---
Going Beyond Tells
When it comes to poker tells, there are few on this Earth more knowledgable than Blake Eastman. It's not just that he's dedicated his life to the serious scientific study of nonverbal and verbal tells in poker. It's not just that he's an accomplished player in his own right. Eastman, with his Beyond Tells training site, has armed hundreds of poker players with a serious edge over their competition when it comes to reading live tells. He's on the podcast this week to announce the exciting evolution of his Beyond Tells research: the largest study ever on the behavior of poker players.
View Red Chip Poker in the directory →
---
Ep 055 –
AIFA

VII

recap

In a special edition, we move away from strategy for a week and celebrate the success of the All-in for Africa VII tournament by hearing interviews with several players that were done at AIFA. Thanks to everyone who was involved in this great tournament with great impact.

View Rec Poker Podcast in the directory →
---
Episode 234: Carloose Welch
Carlos Welch has a new home (hotel), a new (used) van, and a new three-barreling range. We talk to him about living in Laughlin and driving across the country, and in our strategy segment, we get some insight into his "Carloose" style of play. If you aren't familiar with Carlos, you can hear his full story starting with our first interview on Episode 39. You can follow Carlos on twitter @HipHop101Trivia and watch him stream live on Twitch. Timestamps 0:30 Carlos Welch 32:40 Carloose Welch (strategy) Strategy 8-handed NLHE tournament online, blinds 400/800/80. UTG (29K) limps, SB (5K) completes, Hero (35K) raises …
View Thinking Poker in the directory →
---
Pokercast 480 – Hellmuth-isms, $1M One Drop Is Back, Mailbag & More!
On this episode of the Pokercast: We dive into your wonderful mail from the last few weeks. To begin: Emma Fryer, a regular of the live poker circuit in Nottingham passed away and Adam and Terrence share their condolences before we get into ICYMI.
This week: WSOPE is wrapping up and Chris Ferguson is officially the POY, plus Dominik Nitsche wins the One Drop high roller. Also the $1M Big One for One Drop will return to Vegas this summer and who else but Leon Tsoukernik is the first to enter. Adam then has a few live PLO hands to review before 140 or less. We've got a couple of tone deaf (standard) Hellmuth tweets this week plus a few others. Finally we dive into the Mailbag. Topics this week include: Whether or not you should be refunded for a poorly advertised tournament, regularly showing up late to a live SNG and some live cash game strategy!
View 2+2 PokerCast in the directory →
---

AUPT

Pearl River and Jesus

Scott recaps the AUPT event at Pearl River and we chat about Chris "Jesus" Ferguson winning WSOP POY.

View Ante Up! Pokercast in the directory →
---
Maniacs… Do They Have It? Idk, Let's Find Out – Episode 101
A couple of EP players limp. CO raises to $12. Hero is OTB with QQ and raises to $35. Folds to CO who calls.Flop ($75) KsTc5cChecks to Hero who bets $75. CO c/r all-in to $270 total. Hero covers. Hero?