This Week in Poker Podcasts
The latest from the Pokerfuse Poker Podcast Directory.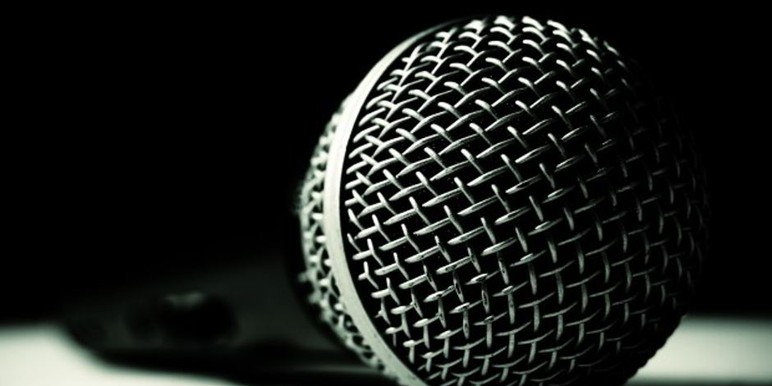 Winning Workbook Study Methods
There are few better ways to develop poker skills than to drill through tricky spots away from the table with a poker strategy workbook. James 'SplitSuit' Sweeney has authored several such workbooks, and he joins us on this week's podcast to give a behind-the-scenes look at how they come together, as well as tips for getting the most out of them. You'll find strategy workbooks to be invaluable in gaining experience and intuition, as well as a comparatively cheap way to make mistakes before you deal with the spots you study off-table in real life with real stacks.
View Red Chip Poker in the directory →
---
PTP17 – It's Raining Scum
Abe Limon joins our hosts for a no-holds barred discussion of scummy behaviour in the poker world and elsewhere. Discussion of the Matt Kirk/Leon Tsoukernik controversy segues into analysis of the endless procession of sexual assault allegations coming out currently. The next topic is tax deductible charity, both its virtues and its frequent abuses. The show ends on a more positive note, with a breakdown of a PokerStars Power Up hand.
View PartTime Poker Podcast in the directory →
---
Pokercast 481 – Negreanu vs. Woods Twitter Beef, Loose Leon & Aussie Matt
On this episode of the Pokercast: Lots of poker world drama between Daniel Negreanu & James Woods, plus Leon Tsoukernik & Matt Kirk can't settle another huge debt.
To begin the guys chat about AM radio before we jump into the news. Leon Tsoukernik is again front and centre after yet another handshake deal (for $3 Million this time) goes wrong, the lender was Aussie Matt Kirk. We break down the report provided by Rob Yong and what we know about the deal. Then Daniel Negreanu calls out actor and recreational poker player James Woods for his reported sexual misconduct, we talk about the twitter reactions from the controversy.
Other stories include Party Poker removing their account inactivity fees. We then get into 140 (280?) or less with some great tweets from the last week, and your Mail! We get to some questions about Chris Ferguson potentially data mining Full Tilt and Poker Pro appearance fees before we wrap things up.
View 2+2 PokerCast in the directory →
---
Fan submissions
Our listeners tell us some of the cool things they do in their home games.
View Ante Up! Pokercast in the directory →
---
Druff & Friends Show – 11/15/2017 – Asking Action Ashley
Leon Tsoukernik fires back at criticism, more info comes out regarding accused bet/loan welching. "Action" Ashley Hine comes on the show to do a tell-all about her time as an affiliate for Jao Poker. Chris Ferguson is WSOP Player of the Year. James Woods calls Daniel Negreanu "a cowardly piece of shit" on Twitter. New member on PokerFraudAlert claims to be a "poker debt collector", but is this a good or bad thing? Is Tom Dwan engaged? Mob figure sentenced for involvement in Brooklyn underground poker game. Israel starts to go after poker tournament players who reported income as "gambling winnings". Pokerstars poker-related revenue has fallen to 67% of their total revenue. Caesars Seven Stars can receive $1200 in rewards credits for taking 2017 "annual trip" to Vegas.
View Poker Fraud Alert in the directory →
---
Poker Action Line 11/15/2017
BIG Dave and Joe wrap up the WSOP Europe Series and talk about the controversy surrounding the owner of the host casino for the event in the Czech Republic. The guys also also keep up with current events including the WPT Montreal tournament and the Rock 'n Roll Poker Open at the Seminole Hard Rock.
View Poker Action Line in the directory →
---
Ask Alex Episode 153 "The Train Journey Is The Reward"
This is Episode 153  of "Ask Alex" on the Oneouter.com podcast. TAlex talks us through his recent run in WPT Montreal, lots of great nuggets thrown in! We also get to a listener question on the old Hellmuth strategy of turning up in later levels of tournaments.
Plus we have a special guest make an appearance at the end of the show!!
View One Outer in the directory →
---
Postflop Poker Podcast – Episode 47 – First Major Live MTT
Merv gets a Dutch lesson, Ben is quarantined and Mike recalls a painful moment from his past: "You broke my will, but what a thrill, Goodness gracious great balls of fire! " For the PPP Poser, the team offer advice to a listener on how to cope playing in a large event having qualified through a satellite. Then the stratchat (17:02) features a micro stakes cash game hand from a listener
View Postflop Poker Podcast in the directory →
---
Top Pair Episode 296, November 18, 2017
Winter Came – Winner Of A Setup Of J Design Cards. From Podcast Co-Host To Mountain Landscape Photographer, Eric Makes A Transition. What Happens When A 3 Time WSOP Bracelet Winner Comes To Your Home Game? Eric, Bruce & Robbie Reminisce About Their Favorite Episodes, Segments & Home Game Memories. Top Pair Moves To The BIG TIME! Our New Platform As Part Of The PokerNews Family! We May Be Moving But We Want You To Come Along – Get The Details.
View Top Pair Poker Podcast in the directory →
---
So Sick…
In this episode, Busi has to run the show while Andrew nurses a man-cold. They discuss their first visit to Austin, Texas,  the alarming number of sexual assault  allegations sweeping the nation and Andrew's upcoming juice fast.
---
Step One, Get Lucky, Step Two, Get Value w/ Special Guest Sky Matsuhashi – Episode 102
More Great Poker Content!
View The Just Hands Poker Podcast in the directory →
---
The Bernard Lee Poker Show 11-14-17 with Guest Bryan Piccioli
This is part two of Bernard Lee's chat with the 6th place finisher at the 2017 WSOP Main Event, Bryan Piccioli.  
View Bernard Lee Poker Show in the directory →
---

In-game Poker Mindset Techniques | MED #10 Class 2 | Poker Podcast #165
P.R.E.P. for Poker Success (2:30) Present in the Situation Results Don't Matter EV Mindset Patience is Rewarded In-session Actions (12:10) Practice a Strategy Speak Through Your Actions  
View Smart Poker Study Podcast in the directory →
---
146 – Steve and Mike: Poker, Bitcoin, Life
Steve and Mike catch up on the latest, both moving into different houses, Mike telling us about his latest ups and downs, talking about the recent Bitcoin news and consiparcies and teasing the next week's episode with Phil Hellmuth.