This Week in Poker Podcasts
The latest from the Pokerfuse Poker Podcast Directory.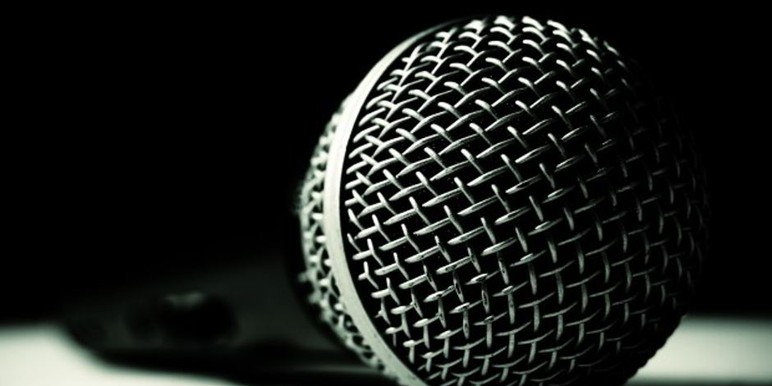 Pokercast 482 – Poker After Dark, Weight Loss Bets & More Twitter Beef with Remko Rinkema
Live from the Two Plus Two Studios - This week on the Pokercast: The guys are joined by Remko Rinkema! To begin we chat about the absurd exchange between rapper Talib Kweli and a bunch of well known poker pros on twitter. Then Remko talks with us about the Poker Central Poker After Dark coverage and what we can hope to see in the future, plus the weight loss bets they have going and how not to get fat again over the holidays.
We also break down a crazy hero call made my Matt Berkey on PAD and some great tweets in 140 (280) or less. In the Mailbag this week we respond to the actual amount of truckloads of implants it would take to reach Kells and some NLH and Omaha 8 strat. Happy Thanksgiving to our American friends from the Pokercast!
View 2+2 PokerCast in the directory →
---
147 – Phil Hellmuth: Poker Brat
It was such a pleasure to inteview the one and only, Phil Hellmuth, incredible poker player, father and husband. Phil and I go into an in-depth discussion about his autobiography, where he talks about his everyday habbits behind his success and how his aspiration of becoming the greates poker player came to be. 
View Heads Up Poker Podcast in the directory →
---
Druff & Friends Show – 11/22/2017 – The $3500 Cup of Coffee
Hundreds of people file lawsuit against MGM over October mass shooting. San Francisco area card room hit with large fine for money laundering. Al Franken scandal's tie-in to poker. Colorado is prosecuting people who play unused credits on casino machines. Tony Bigcharles (sevencard2003) has meltdown during blackjack losses at Golden Gate Casino. Druff has to ban self-proclaimed poker debt collector from PFA.
Unbeatable poker bot Libratus given computing award. Party Poker eliminates "inactivity fees". Phil Ivey signs with Ethereum-based poker room. New Jersey taking sportsbetting fight to US Supreme Court on December 4. Two more Caesars casinos likely coming to Indiana. Which Vegas strip casinos didn't exist 30 years ago? Inside the Evil Empire Part 7. Calls from neverheeb, Ken Scalir, Sysop, and onestep. khalwat and traderusky co-host.
View Poker Fraud Alert in the directory →
---
Poker Action Line 11/22/2017
BIG Dave and Joe analyze a couple of hands played by Maria Ho in the Main Event of the WSOP Europe and wrap up the action from the WPT Montreal. The guys also discuss the renewed cry for an action clock on a more consistent basis and finish the show with thoughts about things to be thankful for in the poker world.
View Poker Action Line in the directory →
---
Floyd Mayweather and cryptocurrency
Floyd Mayweather joins a poker app and cryptocurrency is in the news again.
View Ante Up! Pokercast in the directory →
---
Poker Philosophy
The game of poker is quite profound when you really think about it. Jerry 'Imperator' Monaco is one such deep thinker who has a wealth of insight into the game's many philosophical underpinnings. He's a poker polymath who has earned a reputation in the Red Chip Poker forum as having a unique and fascinating spin on strategy and the game as a whole. Get a new perspective on poker in this week's podcast.
View Red Chip Poker in the directory →
---
Ep 057 – Tilt Control
Tilt is something most players struggle with and it can take many different forms. In this episode, you will hear advice from host Steve Fredlund, a few other recreational players, and our experts Jonathan Little, MIke Schneider, and Dr. Tricia Cardner.
View Rec Poker Podcast in the directory →
---
The Bernard Lee Poker Show 11-21-17 with Guest Scott Blumstein Part 1
Bernard Lee chats with the 2017 WSOP Main Event Champ Scott Blumstein.
View Bernard Lee Poker Show in the directory →
---
Episode 235: Politics at the Poker Table with Matt Glassman
Matt Glassman is back with a new job (senior fellow at the Government Affairs Institute), a new podcast (Congress, Two Beers In), and as usual some refreshingly wonky insight into what's really going on in Washington. Plus when is it OK to talk politics at the poker table, and should you ever enter another flight if you've already bagged? Matt's previous episodes (before and after the 2016 election, and once as a guest host filling in for Andrew) are among our most popular, and we're excited to have him back!
View Thinking Poker in the directory →
---
Study Session Mindset Techniques |
MED

#10 Class 3 | Poker Podcast #166

Study Challenges & Solutions (2:55) 1st Challenge: I was averse to studying in general 2nd Challenge: I didn't know what to study 3rd Challenge: I didn't know how to study properly The FAST Method (8:40) Mindset: Learning Over Earning (17:25) Planning Your Studies (18:00) 4-part Study Routine = GSD (19:30) Challenge (20:55)

View Smart Poker Study Podcast in the directory →
---
Special Drexel Show with SrslySirius, Adamantium, and Kilgore Trout – 11/24/2017
Brandon "Drexel" Gerson hosts a day-after-Thanksgiving free form show, along with well know PokerFraudAlert forum members SrslySirius, Adamantium, and Kilgore Trout. Many forum members and past radio guests call in to join in the fun.
View Poker Fraud Alert in the directory →
---
A Poker Day in A Poker Life w/ Special Guest Adam Schwartz – Episode 103