This Week in Poker Podcasts
The latest from the Pokerfuse Poker Podcast Directory.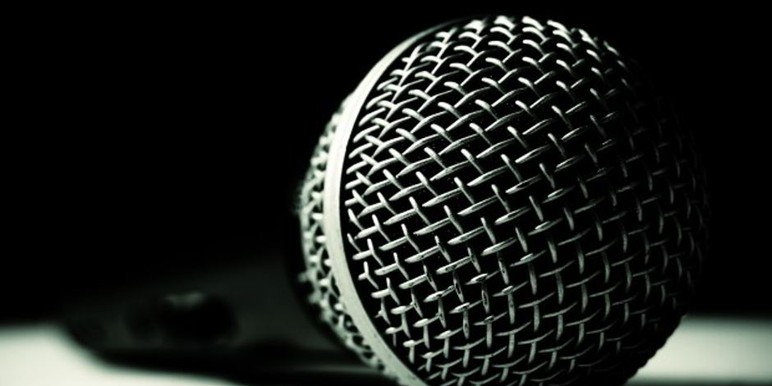 Transcending Strategy with The Poker Monk
Robert Dewberry is a poker vlogger and aspiring Zen master of the game. He joined us to provide his unique perspective on the life of a winning player. Our conversation touches on strategy, studying, and the connections between winning at poker and winning at life. Hear musings of the Monk on this week's podcast.
View Red Chip Poker in the directory →
---
Pokercast 484 –
WPT

5 Diamond, Bitcoin Craziness, Mail & More!

Live from the Two Plus Two Studios - On this episode of the Pokercast: A couple of big tournaments were taken down, bitcoin continues to soar and more. To begin: Adam is closing in on weigh in time and Terrence is nearing the baby due date, plus a degen story before we get into the news. WPT 5 Diamond was won by Ryan Tosoc at the Bellagio while grinder Jon "apestyles" Van Fleet won the Party Poker Millions online.

Also a random job posting for Full Tilt Poker appeared, we explore the reasons why. We then get into a live PLO hand that Adam played and some tweets in 140 (280) or less. We open up the Mailbag as well to answer some of your questions. Topics including: A not-so-freeroll, a PLO game with Sammy Farha and a story of running on empty are answered.

View 2+2 PokerCast in the directory →
---
Ep 060 – Steve's Key Learnings
In this episode, host Steve Fredlund summarizes his key takeaways over the first 60 episodes. On the eve of Running Aces' "Cold Hard Cash" tournament, Steve is using this as a way to prepare to play his A-game for the event.
View Rec Poker Podcast in the directory →
---
Episode 238: Brad Willis
Brad Willis is the head of blogging for PokerStars and the author of the excellent Rapid Eye Reality blog. We talk to him about politics at the poker table, raising sons, and living as a progressive in the American South. Plus we extract more music recommendations from him! Brad's previous appearance was Episode 150. Support the Bay Area Urban Debate League!
View Thinking Poker in the directory →
---
How
NOT

to pick up girls

In this episode, Busi and Andrew unpack a pick up fail that took place in the Twitter DMs and Andrew gives some pointers on how NOT to pick up girls online.
---
Postflop Poker Podcast – Episode 49 – Moving on up ft Nathan Williams
Ben, Mike & Merv are joined this week by prolific micro stakes grinder Nathan "blackrain79" Williams, who boasts more all-time profit at the micros than anyone else on the planet. Hear his phenomenal story and all our answers to the PPP Poser about moving up in stakes. The strat-chat (43:20) features one of Merv's hands from a live MTT.
View Postflop Poker Podcast in the directory →
---
Ask Alex Episode 157 "Memento Mori"
This is Episode 157  of "Ask Alex" on the Oneouter.com podcast. In this episode we end up just talking about life and the shortness of it. So a real cheery festive vibe to this one!
If I remember correctly, Alex also throws in some of his famous screaming rants that some of you masochists seem to enjoy!
View One Outer in the directory →
---
Top Pair Podcast 298: Mixed Games – The Rules of… "Scrotum"
In episode 298 of the Top Pair Home Game Poker Podcast, Bruce Briggs and Robbie Strazynski take a look at an interesting mixed game called "Scrotum." Yes, that really is its name. They discuss the rules of how to play, tips for beginners, and some alternative, less NSFW names. They'll also break down a great article talking about how to go about organizing and facilitating a home game at a holiday gathering, certainly a timely topic. Plus the always entertaining "How Ya Runnin?" and "One Outer" segments will have you smiling all the way until… your next home game.
View Top Pair Poker Podcast in the directory →
---
Druff & Friends Show – 12/13/2017 – A Caesars Khanukah
PFA Exclusive: WSOP might be moving to center Las Vegas strip in 2020. Caesars sells Harrah's Las Vegas to company spun off from itself. Full WSOP 2018 schedule released surprisingly early. Poker player claims he was banned by Caesars properties in order to avoid giving him free tournament seat. Charlie Carrel goes on popular podcast with new camgirl girlfriend, who claims she has 7 personalities. $2.5 million NFL Survivor Pool shut down by fed.
$26.3 million bank account seized from Ray Bitar, half of it sent to US. Betcoin.ag accidentally allowed people to register for tournaments despite no funds. Harrrah's Atlantic City pulls shady bait-and-switch during disasterous drone giveaway promo. Rumors: Caesars to raise RCs-for-freeplay redemption rate in 2018, and will eliminate "High Diamond" trip as benefit. New fast food outlet to give free food at Caesars Las Vegas on December 14. Nevada Gaming Commission to rule on Stations Casinos allegedly cheating players out of a $120,000 bad beat jackpot.
View Poker Fraud Alert in the directory →
---
Poker Action Line 12/13/2017
BIG Dave and Joe talk about personnel changes in the South Florida poker scene and the inevitable shifting of tournament dates. The guys also discuss the Player of the Year races, which are winding down at the end of the year and finish with an early look at the WSOP schedule for next summer.
View Poker Action Line in the directory →
---

SMARTER

Goals and Developing Good Habits |

MED

#10 Class 5 | Poker Podcast #169

SMARTER Goals (3:15) Developing Good Habits (10:45) Habits in Relation to the SMARTER Goal Examples (15:20) Challenge (17:50) Show Notes with more info, pics and links: http://www.smartpokerstudy.com/pod169 Hosted by Sky Matsuhashi, poker player, poker coach and poker author. 

View Smart Poker Study Podcast in the directory →
---
Math Teachers, 80s Villains, and a Million Dollar Bad Beat – Episode 106
View The Just Hands Poker Podcast in the directory →
---
The Bernard Lee Poker Show 12-12-17 with Guest Daniel Lowery
One of hottest circuit players and 6x WSOP ring winner Daniel Lowery is Bernard Lee's guest. 
View Bernard Lee Poker Show in the directory →
---
149 – Mark, the Bitcoin guy
Another extra special episode for you guys, half of the episode following our normal routine of updates, stories and poker strategy, and the other half, talking to our digital currency expert buddy, Mark! We've been getting a lot of requests to get Mark back on to have him share some of his knowledge especially with the latest digital currency climate.   Strategy section starts at 24:15 Interview with Mark starts at 44:45  
View Heads Up Poker Podcast in the directory →
---
Ft. Lauderdale Cruise
Ante Up Strategy Columnist Brent Philbin fills in for Chris as he and Scott record from the Atlantic Ocean.