This Week in Poker Podcasts
The latest from the Pokerfuse Poker Podcast Directory.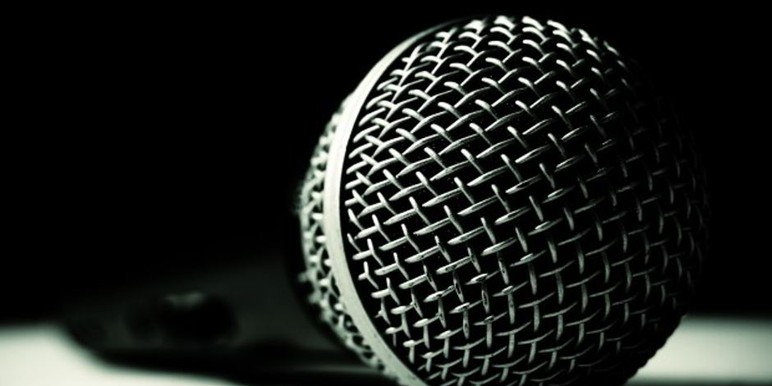 Preparing Taxes for Poker and Crypto/Bitcoin
At year's end, lots of poker players are asking the question, "How do I pay taxes on my poker and cryptocurrency earnings?" Zak Zimbile from Kondler & Associates breaks down the ins and outs of doing just that in the most financially responsible way you can. This podcast is pure gold for anyone who scored in poker or Bitcoin/cryptocurrency this year and is facing tax time with a big question mark over their earnings.
View Red Chip Poker in the directory →
---
The Bernard Lee Poker Show 12-19-17 with Guest Daniel Negreanu
Pokers all time career earnings player and 6x WSOP Bracelet winner Daniel Negreanu joins Bernard Lee.
View Bernard Lee Poker Show in the directory →
---
Episode 240: Jordan Young
Jordan Young has been a professional poker player for well over a decade, but only somewhat recently has he hit a stride that seems attainable. We talk about bankroll management, painkiller addiction, the Solve for Why Academy, and how to get under your opponents' skin without ever saying a word.
View Thinking Poker in the directory →
---
150 – Andrew Pieper
 This week, Mike and I are bringing you Andrew Pieper, a talented and resilient poker player with a Carlos-esque lifestyle choice. After going through some tough times, Andrew is able to keep a straight head and focus on doing what he loves, sharing some of his poker knowledge with us.
View Heads Up Poker Podcast in the directory →
---

VPIP

&

PFR

, Thoughtful Decisions and Abundant Poker Content | Q&A Podcast #170

Q1: The Relationship between VPIP & PFR (2:40) Q2: Abundance of Poker Content (9:55) Q3: Making Thoughtful Decisions (14:55) Challenge (17:35)

View Smart Poker Study Podcast in the directory →
---
Poker Action Line 12/20/2017
BIG Dave and Joe talk poker strategy and evaluate the value of math skills in poker opposed to the relative importance of people skills. The guys also look at the influence of sports betting legalization and other changes in sports venues on the poker world. They finish with player reaction to early changes at the WSOP.
View Poker Action Line in the directory →
---

WSOP

schedule news

The World Series of Poker has announced dates and schedule info for its 2018 tournament series in Las Vegas.

View Ante Up! Pokercast in the directory →
---
December 20th, 2017 –
WSOP

Schedule, Prop Bets and

MTT

Strategy

On this episode of the Tournament Poker Edge Podcast Killingbird, RonFezBuddy, aznAllin007 and bigdogpckt5s discuss the recently released World Series of Poker Schedule, announce the punishment for their Superbowl bet and review some MTT hands.

View The Tournament Poker Edge Podcast in the directory →
---
Who's Uncapped? Parx Preflop Madness – Episode 107
View The Just Hands Poker Podcast in the directory →
---
Pokercast 485 – Pre Holiday
WSOP

2018 Schedule preview & Stars $25K No Limit Championship

Live from the Two Plus Two Studios - On this episode of the Pokercast: The schedule for the 2018 WSOP has been officially released, we talk about the new events and other stories. To begin Terrence is drawing ever closer to the baby due date and Adam nearly gave up on his weight bet.

In the news: The WSOP schedule has new and exciting events to offer in 2018, we talk about all of them! Also Stars promotes a new $25k championship tournament which could have a path to victory for non-high rollers, plus a bad beat for the winner of a huge bad beat jackpot in Reno this week. We've also got your mail on deck which contains quite a few pet peeves as well as examining the question: How do some of the big name pros really perceive themselves?

View 2+2 PokerCast in the directory →
---
Episode 239: Cory Mikesell
Cory Mikesell is a professional poker player, a chess master, a writer, and the author of 3Bet Pots Game Theory and Practice. We talk about his struggles, his successes, and how thoroughly he's thrown himself into everything he's done. Run It Once Thread Support the Bay Area Urban Debate League!
View Thinking Poker in the directory →
---
Postflop Poker Podcast – Episode 50 – 3-betting light
Our gold Christmas edition features a mystery guest, making his first appearance in over a year. We tackle a poser from new patron Damian, who seeks advice on how to progress postflop having 3-bet light preflop. The stratchat (27:12) delves into a micro stakes cash hand sent in by Damian.