This Week in Poker Podcasts
The latest from the Pokerfuse Poker Podcast Directory.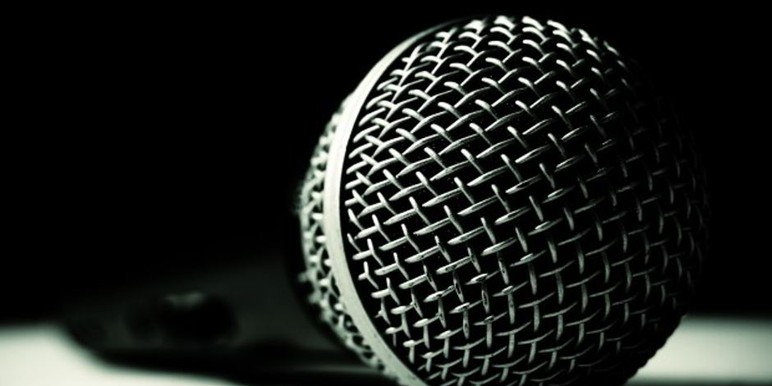 Poker Action Line 12/27/2017
Best of Poker Action Line 2017 featuring interviews with Mike Sexton, Matt Savage, Jason and Natasha Mercier, Nipun Java, and Steve Ruddock. Happy Holidays!
View Poker Action Line in the directory →
---
Molly's Game
Scott reviews the "poker" movie, Molly's Game.
View Ante Up! Pokercast in the directory →
---
The Bernard Lee Poker Show 01-02-18 with Guest John Hesp Pt. 2
This is Part 2 of Bernard Lee's chat with John Hesp.
View Bernard Lee Poker Show in the directory →
---
Episode 241: The Crypto Show
Poker player and crypto assets trader @blaissezfaire joins us to explain what exactly crypto assets are, why the poker world went crazy for them in 2017, and what the future may hold.
View Thinking Poker in the directory →
---
151 – (Best of) Steve, Mike, Derek & Marc
Happy new year from the Heads Up Poker Podcast crew! To celebrate, we looked back on 2017 to find one of our best episodes yet and we found the gem that is episode 119, where Marc Alioto and Derek Tenbusch joined Mike and me for a two hour long poker trivia quiz, strategy hand analysis, bitcoin discussion and beer tasting.  
View Heads Up Poker Podcast in the directory →
---
Running out of toilet paper
In this last episode of 2017, Busi gives Andrew feedback on Vlog #100, they discuss Busi's Vipassna meditation experience, running out of toilet paper and getting cryptocurrency advice from a beauty vlogger.
---
Druff & Friends – 12/27/2017 – Bye Bye Betcoin
PFA Exclusive: Betcoin.ag closes poker, STEALS $700,000 bad beat jackpot from players. Caesars bait-and-switches Diamond and Seven Stars customers with major downgrade of benefits for 2018. Rob Gorodetsky: Story of a millennial degenerate douche who fancies himself a pro sportsbettor & poker player. Young Maryland man pleads guilty to running DDoS/phone attacks for hire, including against online gaming.
Druff, Allen Kessler involved in big Twitter controversy involving Rungood Poker Series. Charlie Carrel apparently dumps his multiple-personality camgirl girlfriend. Anna Khait loses YouTube channel due to controversial content. Cate Hall tells her own #metoo sexual harassment and rape story, but was she really a victim? New era of hotels starting, where Do Not Disturb sign is disappearing. SLS Hotel on verge of bankruptcy? Las Vegas monorail wants $110 million to expand route in pointless direction. Editorial: If you have no bitcoin exit strategy, you will lose money on it.
View Poker Fraud Alert in the directory →
---
074 How To Thrive In Poker in 2018
Want to get your hands on some of Elliot's best poker mindset content for free? From December 26th-29th he is hosting The Poker Mind Coach Academy Open House, to celebrate the opening of public enrollment to the Academy. Over 4 days you'll get 9 video "Sneak Peeks" of Academy content, and be able to attend a free live webinar with Elliot on the 29th.
View The Mindset Advantage Podcast in the directory →
---
3: Top Pair Home Game Poker Podcast 299: Bernard Lee Interview
In episode 299 of the Top Pair Home Game Poker Podcast, Bruce Briggs and Robbie Strazynski interview longtime successful poker pro and media member Bernard Lee. We dive deep to discover how Bernard first fell in love with the game and learn about the home games he's been playing in for an astounding two decades! There's also a heartwarming look at Bernard's annual charity initiative towards homeless children in the Boston area.
Plus, the always-popular "How Ya' Runnin'?" segment and a laugh-out-loud "One Outer" you won't want to miss.