This Week in Poker Podcasts
The latest from the Pokerfuse Poker Podcast Directory.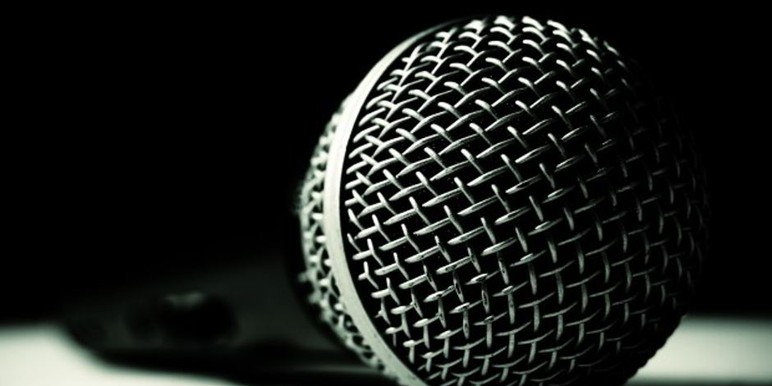 Druff & Friends Show – 01/05/2018 – Tournament Winner Losers
Betcoin manager & possible owner strikes back at Druff on Twitter. Vanessa Selbst announces retirement from poker, claims to have quit as PokerStars pro. Daniel Negreanu admits that his $2.8 million tournament cashing year in 2017 was still a net loser for him. Druff talks about three Caesars fails during his New Years stay. Self-proclaimed sportsbetting baller Mike Gorodetsky banned from MGM Sportsbooks. Poker player arrested for bank robbery in New Jersey.
PFA Exclusive: Borgata cheater Christian Lusardi released to halfway house. Little-known Lucky Dragon casino in Vegas closes. SEC drops case against YouStake, but YouStake also drops countersuit. Ridiculous online-poker-based altcoin to be released, supposedly valued at $50 million. Brandon joins at end of show, talks Vegas and sports. khalwat and traderusky co-host.
View Poker Fraud Alert in the directory →
---
Pokercast 486 – Post Holiday: Weigh In Day and Baby Chan!
On this episode of the Pokercast: Disclaimer – This episode contains very little poker content, that being said, there is a whole lot to catch you up on!    To begin we have some very sad news about a former member of the Pokercast that long time listeners will remember. James Bunner left us over the holidays after a long and difficult battle with mental illness, Adam and Terrence share their thoughts and pay their respects before we get in to the rest of the pod.   
First off, the baby is here! Terrence talks about the experience of the birth of his first-born, what that day was like and how his perspective has changed over the past week. We then move on to the weight bet. Adam had his first weigh in last night and had to sweat it out in the sauna, Adam and T talk about the drama that unfolded trying to make weight yesterday after the last 8 months.    We will be back (hopefully) with Phil Galfond and more Poker news & content later in the week! 
View 2+2 PokerCast in the directory →
---
What's My Place in the Poker Ecosystem?
Our first episode of 2018 is geared toward psyching you up for a great year of studying to win. Host Zac Shaw takes the helm and offers up some advice for finding your place in the poker ecosystem, so you can set poker goals for the new year that you will celebrate achieving this time next year. Why do you play? What resources do you have to study and play? Where do you want to go in poker? This episode is all about being honest with our leaks and limitations… something poker players often struggle with. Good luck in 2018!
View Red Chip Poker in the directory →
---
The Bernard Lee Poker Show 01-02-18 with Guest John Hesp Pt. 2
This is Part 2 of Bernard Lee's chat with John Hesp.
View Bernard Lee Poker Show in the directory →
---
Episode 241: The Crypto Show
Poker player and crypto assets trader blaissezfaire joins us to explain what exactly crypto assets are, why the poker world went crazy for them in 2017, and what the future may hold. Timestamps 0:30 hello 11:08 strat 28:13 chris Links Cryptoassets: The Innovative Investor's Guide to Bitcoin and Beyond Jameson Lopp Nick Szabo (NickSzabo4) on the Tim Ferriss Show Luke Martin VentureCoinist @MarioSilvestri3 Strategy Hero is dealt AQdd UTG and raises to .60, folds to villain in SB who 3bets to $2, Hero calls. Flop is k104 diamonds. Villain checks and hero bets $3 into $4.2, Villain calls. Turn is … Read more…
View Thinking Poker in the directory →
---
Andrew owes my parents $8900
In this first episode of 2018, it's Andrew's birthday and they discuss getting older,what plans they have for the new year.
---
Ask Alex Episode 160 "Happy New Year"
This is Episode 160  of "Ask Alex" on the Oneouter.com podcast. In this episode Alex answers listener questions on Vegas Trip Advice, playing live 200NL cash games & vegas tournaments, and what should you buy first, Flopzilla or Cardrunners EV?
View One Outer in the directory →
---
Selbst quits, Negreanu loses
Vanessa Selbst quits poker and Daniel Negreanu loses money on the circuit for a second straight year.
View Ante Up! Pokercast in the directory →
---
Poker Action Line 01/03/2018
Joe joins the show from Las Vegas and the guys discuss the current atmosphere in Sin City. BIG Dave also replays an interview, from this summer, with local pro Chris Bolek, who does a phenomenal breakdown of the Main Event. BIG Dave finishes the show with a wrap up of the Fun in the Sun Tournament and looks ahead to the PCA in the Bahamas and the Aussie Millions in Melbourne.
View Poker Action Line in the directory →
---
Living in the Merge – Episode 109
View The Just Hands Poker Podcast in the directory →
---
152 – Chris Kusha and Carlos Welch
Keeping with the theme of poker players living in their cars, I am joined today once again by Carlos who is escaping the snowstorms from around the States by going over to Mexico. We are also joined by Chris Kusha, a poker player, college maths teacher and fellow TPE member, him and I going over a few strategy hands starting from 25:00.
View Heads Up Poker Podcast in the directory →
---
Keep Stress at Bay and Have a "Bring it on!" Attitude |
MED

#10 Class 6 | #171

Stress (5:25) Resilience (10:35) Bring it on! (12:00) Self-help Recommendations (17:55) Challenge (24:10)