This Week in Poker Podcasts
The latest from the Pokerfuse Poker Podcast Directory.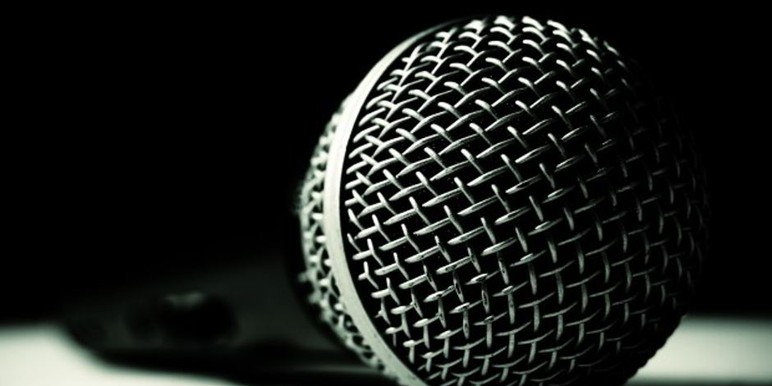 The Bernard Lee Poker Show 01-09-18 with Guest Jason Mercier Pt. 1
5x WSOP Bracelet winner Jason Mercier is Bernard Lee's guest.
View Bernard Lee Poker Show in the directory →
---
What Strategies Do I Need To Win At O8 & Big O?
Our resident split pot expert Greg Vail is on the podcast this week, dispelling all the expensive myths held by unstudied O8 and Big O players. Becoming familiar with these leaks will help you plug your own and exploit weaknesses in others. Vail has long been an advocate for the profitability of split pot games in the face of so much player error, and he shares his secrets in this episode.
View Red Chip Poker in the directory →
---
Episode 242: Your Strategy Questions Answered!
Nate and Andrew enjoy some "alone time" and answer listeners' strategy questions (and a programming question) from the mailbag.
View Thinking Poker in the directory →
---
Ep 061 – Toughest Spots
In this episode, Jonathan Little, Mike Schneider, Derek Smith, Taylor Maas & Steve Olson discuss some of their most difficult spots they have faced.
View Rec Poker Podcast in the directory →
---
Does Kevin Hart make you want to play poker?
In this episode of the podcast, Andrew and Busi talk about poker celebrities Vanessa Selbst, Jason Mercier and Kevin Hart. They also discuss how robots could change our relationships with others and Andrew gets very excited to answer a listener's question about travel.
---
Druff & Friends Show – 01/11/2018 – Twitchy Jackpot
Listener "Twitchy Seal" comes on to discuss Betcoin situation. Revel Casino in Atlantic City to reopen in 2018 as "Ocean Resort Casino". Jason Mercier also leaves Pokerstars, but his departure is handled very differently than Vanessa Selbst. Druff and Selbst spar on Twitter.
Anna Khait and Cate Hall have brutal Twitter catfight. Almost $600k jackpot hit at $1/$2 game on Chico Poker Network. Vegas visitors decline in 2017, revenue from gaming lower percentage than ever. Humpty Hump lookalikes keep robbing Vegas casinos. Marquee Rewards program similar to 2017 version of Total Rewards Seven Stars, but is it worth it? BreakoutCoin attempting new life after recent rise in alt crypto popularity.
View Poker Fraud Alert in the directory →
---
Postflop Poker Podcast – Episode 51 – Calling the Clock
We kick off 2018 by welcoming to the show tournament director of the upcoming Aussie Millions, Joel Williams. Appropriately we chose a poser this week for live players. We discuss the modern issue of calling the clock and get the fresh perspective of the casino staff, who play a vital role in protecting all of the players. At 29:16 our strat chat hand features a huge river bet from the one and only Phil Ivey.
View Postflop Poker Podcast in the directory →
---
Ask Alex Episode 161 "Pick Your Battles"
This is Episode 161  of "Ask Alex" on the Oneouter.com podcast. In this episode we discuss & rant on some of the downsides to social media! However, Alex also answers some great listener questions…
Should we bet 100% of rivers that are checked to us?
Interesting hand where Haxton calls off 30bb with J10 suited against Fedor!
In 200NL should we ignore the odds sometimes and gamble it up?
View One Outer in the directory →
---
Greatest poker hand ever?
Comedian Kevin Hart is involved in a cash game hand that has the poker world all abuzz.
View Ante Up! Pokercast in the directory →
---
Pokercast 487 –
PCA

, Molly's Game and Mailbag

Live from the Two Plus Two Studios - This week on the Pokercast: We bring you up to date on what's happening at the PCA and talk about Molly's Game, then answer a heap of your mail! To begin Adam talks about the second weigh in for the weight bet and coming a bit unravelled afterwards. Terrence has been a Dad for another week and Ross gets a second job on the radio.

We then answer an email about the movie Molly's Game and review it. In the news: PCA is in full swing, the guys break down all of the high roller winners and plus the main event. Also, Daniel Negreanu blogs about his net profit/loss from the last year and a few stars pros retire. We also have some funny tweets in 140 or less and your mail! Mail topics this week include PLO strategy vs an old lady, losing bitcoin after selling drugs on the dark web and more!

View 2+2 PokerCast in the directory →
---
Poker Action Line 01/10/2018
2018 is off and running, BIG Dave and Joe follow the early action of the PCA Main Event and look at the earlier results. The guys also discuss some tips to improve your game in 2018 and play interviews with Dani Dayan, Neil Blumenfield, and Evan Teitelbaum from December's Fun in the Sun Poker Open.
View Poker Action Line in the directory →
---
4: Top Pair Home Game Poker Podcast 300: Sean Chaffin Interview
In episode 300 of the Top Pair Home Game Poker Podcast, Bruce Briggs and Robbie Strazynski welcome longtime poker writer Sean Chaffin to the show. Sean will soon be joining us on the PokerNews Podcast Network with his own monthly show, called True Gambling Stories. Sean tells us all about that as well as about some great home game stories from his youth, when he started to get into poker.
This episode's How Ya' Runnin'? segment features a Molly's Game review, learning about poker from Amazon Echo's Alexa, and a fascinating hand from a 5/5 PLO home game run by a grandma in her 60s. Plus, a laugh-out-loud "One Outer" you won't want to miss.
View Top Pair Poker Podcast in the directory →
---
153 – Mike 'The Wizard' Pearson and Mike 'Rampage' Sneideman
Get ready for a double dose of Mike as Mr. Sneideman and I are joined by Mr. Pearson, former chess player turned into a Poker Wizard. Before going over a couple of strategy hands and drafting some plans for WSOP 2018, Mike is telling us about his childhood career of chess and how that turned into poker, and also about his plans regarding solar power and bitcoin. I definitely had something to learn from him and I hope you will too.  
View Heads Up Poker Podcast in the directory →
---

MED

Wrap-up and My 2018

SMARTER

Goals | Podcast #172

Poker's MED Wrap-up (3:15) 3-Volume Series of Books (8:05) My 2018 SMARTER Goals and the Habits Needed to Achieve Them (12:45) Habitica App (18:05) Challenge (19:00)