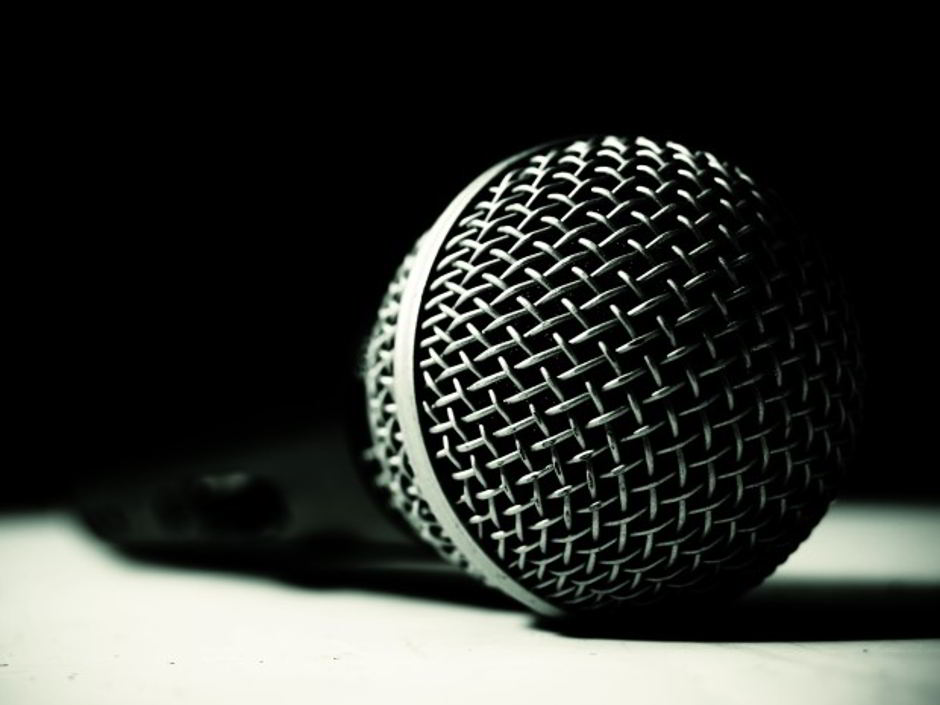 Pokercast 489 –
ACR

Cheating Scandal,

WSOP

Shot Clocks, Crypto Crash & Tweets!

This week on the Pokercast: We're back! To begin the guys chat about why we couldn't get together for a show recently, the crypto downswing and Super Bowl before we get in to the news.

Joe Ingram has gone public with a cheating scandal on America's Card Room that could involve bots, superusers and collusion.

Also, The World Series has introduced a shot clock to some events this summer, Elky leaves PokerStars, some High-Roller infighting and other stories are covered. We've also got a backlog of great tweets for 280 or less including an Uber driver that calls out Phil Hellmuth!? 

View 2+2 PokerCast in the directory →
---
Druff & Friends – 02/07/2018 – Yes, This One Recorded
Lauren Wolfe of KillResortFees.com comes on the show to explain why resort fees are deceptive, and how to get them refunded to you. Vegas hotels have mostly raised resort fees for 2018. Steve Wynn resigns as CEO of Wynn Resorts after Sheldon Adelson's newspaper throws itself under the bus in order to place more pressure on Wynn. What will fallout be from Wynn resignation?
"Chicago Joey" Ingram comes on the show to explain his botting/collusion/superuser allegations against America's Card Room. Poker world angry as CNBC chooses Annie Duke as "business expert" for article. Gus Hansen suing former business partner in Denmark. High roller events at 2018 WSOP to "test" usage of shot clock & big-blind ante.
Ethics question: If stolen money is gambled away at legalized online casino, who should take the loss? Pokerstars had huge overlay due to Superbowl Sunday. Seminole Hard Rock poker room in Florida robbed, suspect caught. What is the reason for bitcoin's recent losses? Discussion of the true impact Caesars' recent degradation of Seven Stars will have on their business. Show co-hosted by khalwat during the first half, tradershky in the middle, and Brandon in the 2nd half.
View Poker Fraud Alert in the directory →
---
Poker Action Line 02/07/2018
BIG Dave and Joe take a close look at the early events of the U.S. Poker Open and review the results from the WPT Borgata and Aussie Millions Main Events. The guys also talk about Faded Spade, a new playing card company which is the new card supplier for the World Poker Tour.
View Poker Action Line in the directory →
---
6: Top Pair Home Game Poker Podcast 302: Chris Moneymaker Interview
In episode 302 of the Top Pair Home Game Poker Podcast, Bruce Briggs and Robbie Strazynski interview 2003 WSOP Main Event Champion Chris Moneymaker.
In the 15 years since his landmark win that helped launch the poker boom, Chris has been interviewed thousands of times, but never with a focus on home games. We explore Chris' home game past (and present) along with what it's like for him to have "the perfect level of fame."
Plus, there's the always entertaining "How Ya' Runnin'? and One Outer segments that'll have you smiling and chuckling all the way… to your next home game.
View Top Pair Poker Podcast in the directory →
---
076 Maria Konnikova on The Biggest Bluff
In This Week's Episode:  Maria Konnikova is a contributing writer to The New Yorker, and author of the best selling books The Confidence Game and Mastermind: How to Think Like Sherlock Holmes. Maria gained notoriety in the poker community when she won the 2018 PCA National Championship for $84,000, plus a $30,000 PSPC Platinum Pass. What makes Maria's story so fascinating is that a year before her victory, she had no clue how to play poker, and admittedly didn't even know how many cards were in the deck. Maria's books focus on psychology, and it's application in the real world. She chose poker as the subject of her next book, The Biggest Bluff, to try to understand the nature of luck vs. skill and figure out if we can learn how to tell the difference. To research the book she chose to fully immerse herself in the game and attempt to make it on the live tournament circuit. With the help of Erik Seidel, her story has been one of outstanding success, and she's going to continue with the journey at least until next year when she'll play the $25,000 PSPC at the 2010 PokerStars PCA.
In This Episode You'll Learn: 10:52 – How Maria landed Erik Seidel as a coach before she ever read a poker book (and why she targeted him as her ideal coach). 26:36 – The high leverage skill that Maria learned through poker which she now applies to her most important decisions. 28:11 – The 3 reasons why Maria achieved rapid success even though Erik Seidel labeled her as "not naturally suited to poker."
View The Mindset Advantage Podcast in the directory →
---
The Bernard Lee Poker Show 02-06-18 with Guest Maria Lampropulos
The 2018 PCA Main Event Champion, Maria Lampropulos is Bernard Lee's guest.
View Bernard Lee Poker Show in the directory →
---
The Ultimate Poker Learning Experience
With so many moving parts, a coherent poker strategy can feel like an impossibility. So we created CORE from the ground up to lay out everything you need to know in an easy-to-grasp course. It's the poker university you've been looking for, and we're here to help you through it.  CORE makes professional-grade, winning poker accessible to anyone who's willing to put in the effort. This is the world's first all-encompassing poker strategy syllabus and learning platform. We believe it's the best way ever to learn to play like the pros. 
View Red Chip Poker in the directory →
---
Ep 065 – KQ full house tough spot
This situation if from the Running Aces Avalanche tournament submitted by Doug Behrens. It is broken down by Jonathan Little as well as host Steve Fredlund and other recreation players Steve Olson, Taylor Maas, and Rob Washam.
1.Level 6 of day 1, 12 levels played day 1
2. 58k chips, average 24k, blinds 50,200, 400
3. My table image TAG, table very TAG except
4. Villain seems LAG 65k
5. From hijack I raise 1100 w KsQc, Villain button calls, BB, calls
6. Flop 8s8cQh, BB checks, I bet 1800, Villain smooth calls, BB folds
7. Turn 8h, I bet 3000, Villain calls
8. River 3d, I bet 6000 Villain raises to 16000, I call
9. Villain shows 8d9s for quads to beat my boat
View Rec Poker Podcast in the directory →
---
Episode 245: Carlooser
Carlos Welch is back to talk about his decision to get coaching from Ryan "Protential" LaPlante and the new, looser style of play with which he's been experimenting as a result. Timestamps 0:30 – hello 34:19 – strat Strategy Hand 1 Hand 2 Hero opens to $35 with 8d 7d UTG, called by MP and … Read moreEpisode 245: Carlooser
View Thinking Poker in the directory →
---
157 – Zach Elwood: Poker Tells
It was such a pleasure to interview Zach, who has the most comprehensive way of explaining poker tells, having written three fantastic books on the subject and multiple video tutorials. Starting playing poker during his time in college and being interested in psychology, Zach has noticed the lack of good material regarding Poker Tells and went ahead to spread his knowledge. I highly recommend reading his books: Exploiting Poker Tells, Reading Poker Tells and Verbal Poker Tells.
View Heads Up Poker Podcast in the directory →
---
71. Student Interview: High Stakes Player Comes out of Hibernation
Peter brings his student Chris on to the show, a high stakes pro from pre Black Friday who is now reemerging and jumping back into the games. The discussion follows Chris's quest to adapt to the modern games and apply his old skills in the new world of GTO planning.
View Carrot Poker in the directory →
---
Lion in my Lap
In this episode of Tells, Busi and Andrew discuss the possible perks and drawbacks of living like nomads. They also discuss what Andrew hopes to do on his upcoming travels.

---
Ask Alex Episode 165 "Mental Muscles"
This is Episode 165  of "Ask Alex" on the Oneouter.com podcast. In this episode we chat about the mental game, of life and poker!
Alex also answers questions on a 3-bet Jam with AJ that a guy still questions after 2 years. Plus Alex answers a question from me on calling ranges facing a completely blind shove of 20bb from a guy who's had enough!
View One Outer in the directory →
---
Are mixed games dying?
A recent poker article asks this very question so we discuss the possibility.