This Week in Poker Podcasts
The latest from the Pokerfuse Poker Podcast Directory.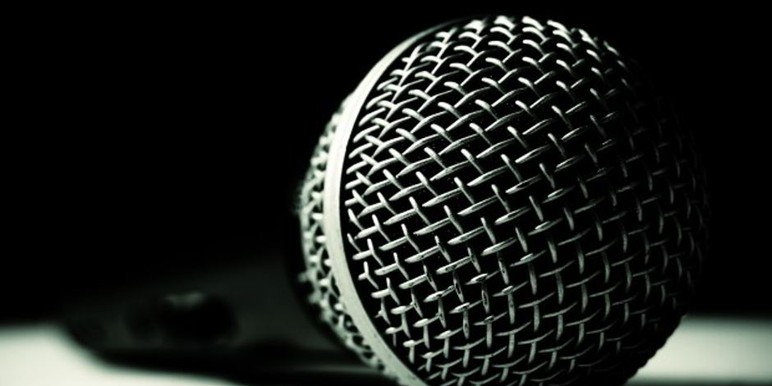 The Bernard Lee Poker Show 02-13-18 with Guest Darryl Fish Pt. 1
Bernard Lee chats with Darryl Fish, 2018 Lucky Hearts Poker Open Champion. This is part 1 of a 2 part interview. 
View Bernard Lee Poker Show in the directory →
---
Pokercast 490 –
WPT

Niagara Falls Controversy and Doyle Turned Down $230M?

On this episode of the Pokercast: An interesting controversy arose from WPT Niagara when Mike Leah "chopped" the tournament heads up. We begin with Adam's weigh in/binging updates and T's farm plans plus a Bunner story! 

In the News: The guys explain why the "chop" between Mike Leah and Ryan Yu at WPT Niagara Falls became such a controversy, and their opinions. Plus other stories including Doyle Brunson tweets that he turned down $230M for Doyle's room back in 2006!? We also have a spirited discussion about what poker stories we'd love to see in documentary form in 140 or less and more of your wonderful mail. Mailbag this week includes cash vs tournament comparisons and a review of the pokerstars.es shared liquidity games! 

View 2+2 PokerCast in the directory →
---
Druff & Friends Show – 02/15/2018 – When You're Beat, You're Beat!
Ah, Leah! Mike Leah in controversy after he wins WPT Fallsview through heads up chip-dumping agreement. Anna Khait victim of scary extortion scam call, told her father was kidnapped. Stations Casino ordered to pay bad beat jackpot after attempting to screw players out of it. Louisiana bad beat jackpot nullified after it was found to be rigged by dealer & player.
Doug Polk/Daniel Negreanu feud heats up. Serial killer on the loose in Las Vegas. Doyle Brunson claims Black Friday killed $230 million deal for his poker site.
View Poker Fraud Alert in the directory →
---
Ask Alex Episode 166 "
GTO

, Min Bets & More"

This is Episode 166  of "Ask Alex" on the Oneouter.com podcast. In this episode we both have a rant about poker celebs.

Alex also answers questions on using min bets in certain spots and Game Theory Optimal (GTO) plays.

View One Outer in the directory →
---
No noms for us!
Ante Up and its friends fail to be nominated for American Poker Awards, again!
View Ante Up! Pokercast in the directory →
---
Poker Action Line 02/14/2018
BIG Dave and Joe get into an in-depth discussion about the WPT Fallsview chop between Mike Leah and Ryan Yu and it's future ramifications on the poker world. The guys also wrap up the U.S. Poker Open and talk about the WSOP Circuit event in Coconut Creek.
View Poker Action Line in the directory →
---
Brass Knuckle Love with Sarah and Heath Herring
Happy Valentines Day!
Sarah and Heath Herring joined us on Tells today and you do not want to miss this episode.

---
077 YourDoom on The Downswing Myth
In This Week's Episode: YourDoom is a US-based NLHE cash game pro and owner of the training site YourDoomPoker.com. He takes a different approach to the game than many players, choosing to play low volume to ensure that he's always playing his A-Game. Using this approach, he's been able to maintain a high win-rate and strong profit numbers only playing 12 hours per week. If you're interested in learning more about his approach, he has offered a sizable discount to listeners of the show.
In This Episode You'll Learn:  (1:25) Why Ryan believes playing just 12 hours per week maximizes his profitability and enjoyment of life. (3:27) The difference between poker as a lifestyle and poker as a job, and why success depends on which you choose. (6:33) Why Elliot completely changed his mind about the future profitability of online poker. (10:29) Why "Downswings," as most poker players view them, are a complete myth, and one that can completely ruin careers. (26:20) Ryan's "silly little trick" for messing with your online opponent's heads.
View The Mindset Advantage Podcast in the directory →
---
Deep Runs In Daily Tournaments
Most of us aren't competing for a six-figure score at a televised final table, we're grinding out the daily tournaments in our local poker rooms and online. Red Chipper Nick Graphia is one such tournament grinder, and he drops by the podcast this week to talk about how he used our training material to hone his game into some great cashes. In this episode, you'll hear a down-to-earth story of modest tournament success the likes of which any of us could imagine achieving.
View Red Chip Poker in the directory →
---
Ep 066 – AK in weird spot
This situation if from the Running Aces Avalanche tournament submitted by Doug Behrens. It is broken down by Jonathan Little as well as host Steve Fredlund and other recreation players Steve Olson, Taylor Maas, and Rob Washam.
1.Level 6 of day 1, 12 levels played day 1
2. 58k chips, average 24k, blinds 50,200, 400
3. My table image TAG, table very TAG except
4. Villain seems LAG 65k
5. From hijack I raise 1100 w KsQc, Villain button calls, BB, calls
6. Flop 8s8cQh, BB checks, I bet 1800, Villain smooth calls, BB folds
7. Turn 8h, I bet 3000, Villain calls
8. River 3d, I bet 6000 Villain raises to 16000, I call
9. Villain shows 8d9s for quads to beat my boat
View Rec Poker Podcast in the directory →
---
Episode 246: Guess We're Talking Strategy
It's one strategy segment… followed by another strategy segment, after an interview needs to be rescheduled. Nate and Andrew discuss playing from the Small Blind and playing tricky hands like top pair with a bad kicker.