This Week in Poker Podcasts
The latest from the Pokerfuse Poker Podcast Directory.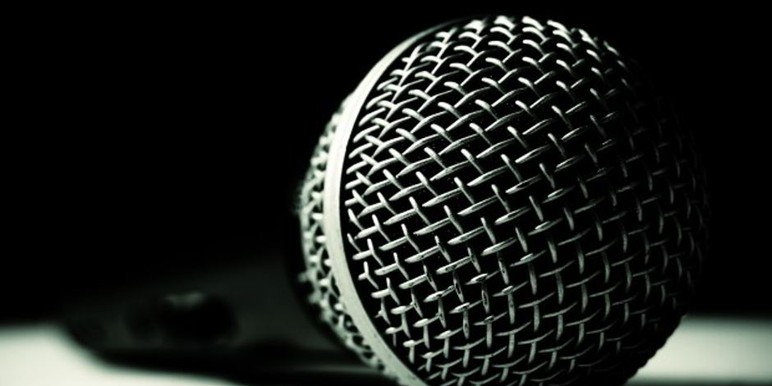 Episode 247: Maria Konnikova
Maria Konnikova is a contributing writer for the New Yorker and the author of The Confidence Game and Mastermind: How to Think Like Sherlock Holmes. You can read more and keep up with her latest work on her website, on Twitter, or on Instagram. Timestamps 0:30 Strategy 31:46 Maria Konnikova Strategy
View Thinking Poker in the directory →
---
7: Top Pair Home Game Poker Podcast 303: Interview with First-Time Home Game Player, Shannon Mack
In episode 303 of the Top Pair Home Game Poker Podcast, Bruce Briggs and Robbie Strazynski interview Shannon Mack, who has just played in his first ever home poker game after years playing in casino poker rooms.
The hosts also dig into the mailbag to share some amazing letters from a couple of really fantastic longtime listeners, who have some great home game stories to share. Moreover, the colorful "Jimmy the Chair" pays a visit, along with a funny One Outer.
And, of course, Robbie and Bruce will catch you up on how they're faring at the home game tables in the always entertaining "How Ya' Runnin'?" segment, which includes a heartwarming story about playing poker… in the hospital.
View Top Pair Poker Podcast in the directory →
---
The Secret To Winning Any Poker Game
We'll let you in on a little secret: No single strategy or tactic can make you a winning poker player. You need them all. So the secret to winning any poker game is to study more efficiently and effectively than your competition. That's where Adam Jones comes in on this week's podcast. He produced many of the exclusive training videos you'll find in our brand-new CORE poker learning platform. In this episode, Jones takes us inside his process for breaking down poker's more complex concepts into fundamentals that are easy to digest and apply in the games you play.
View Red Chip Poker in the directory →
---
159 – Gavin Smith
Mike and I are welcoming the legendary Gavin Smith! Things are also starting to shape up for WSOP 2018, so we'll see how it will be turning out. Thank you for all the submissions for the Live Poker Tells video series! We've picked out a winner and discussing the hand in this episode.
View Heads Up Poker Podcast in the directory →
---
Winner Winner Chicken Licken Dinner
On the South African edition of Tells, Andrew and Busi discuss the American Poker awards and Andrew's goal of playing poker on the five continents in 2018.
---
Finding and Plugging Leaks, and Interview with Andreas Froehli | Podcast #177
Interview with Andreas Froehli (3:55) Poker Origins (6:00) Coaching (9:00) Leak Plugging (16:00) Getting Beyond the "It's MY Blind!" Mentality (29:10)
View Smart Poker Study Podcast in the directory →
---
Ask Alex Episode 167 "On The Couch"
This is Episode 167  of "Ask Alex" on the Oneouter.com podcast. In this episode, we both talk about some deep thoughts on life. Specifically, why we are the way we are.
Alex also offers advice on how to boost your bankroll, the answer might surprise you.
View One Outer in the directory →
---
We're talking deals
Should players be allowed to agree to lose a title to someone?
View Ante Up! Pokercast in the directory →
---
Druff & Friends – 02/21/2018 – Jao Has Left The Building
We told you so! JaoPoker abruptly closes and has probably stolen player funds. PFA freeroll controversy involves allegation of collusion and bans from the poker room. Stupid couple makes brazen robbery of South Point in Las Vegas. PPA might shut down due to end of funding from Pokerstars.
ESPN announces WSOP broadcast schedule. Parker Talbot accidentally slips that Jason Somerville is likely making $300,000 per year as Pokerstars pro. Sign of the times: Atlantic City casino casino had meth lab, caused fire. Anti-gambling Hawaii looking to regulate video game "loot boxes". Lucky Dragon casino in Vegas files for bankruptcy. Is a giant, earth-looking sphere coming to Las Vegas?
View Poker Fraud Alert in the directory →
---
Poker Action Line 02/21/2018
BIG Dave and Joe talk about South Florida's WSOP Circuit stop, played for the first time at the Seminole Coconut Creek, BIG Dave interviews event winner Kammar Andries, Brian Altman, A.J. Kelsall, and Ryan Gianquitti. The guys also discuss ESPN's expanded coverage planned for this summer's WSOP at the Rio in Las Vegas.
View Poker Action Line in the directory →
---
Postflop Poker Podcast – Episode 54 – Stealing is Eating
Scottish 6-max cash coach Peter "Carroters" Clarke joins us following the launch of his new book "100 hands" available here. You can use the exclusive discount code that we mention on the show. The team tackle a poser about stealing and a 6-max cash hand from a listener.
View Postflop Poker Podcast in the directory →
---
The Bernard Lee Poker Show 02-20-18 with Guest Darryll Fish Pt. 2
This is Part 2 of Bernard Lee's chat with 2018 WPT Lucky Hearts Open Champion Darryll Fish.