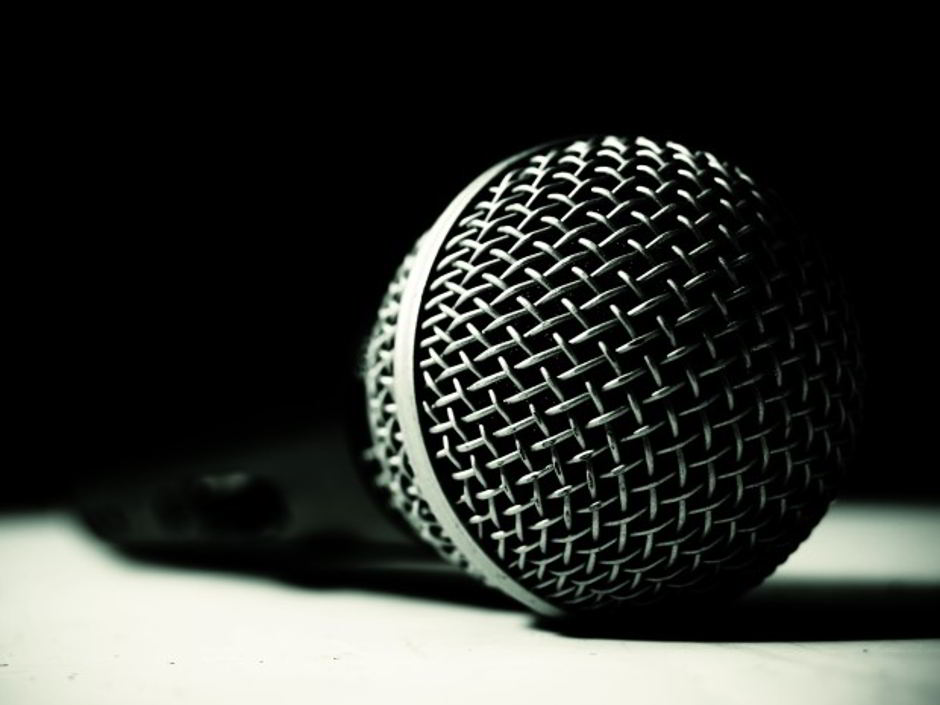 Holdem & Holdups – Gambling on Greenville (with guests Doyle Brunson & TJ Cloutier)
This week's show focuses on an old Texas underground poker room that featured some of the best players in the game. While there may have been plenty of cash won, it wasn't always easy to make it home with the winnings.
Players traveled the state for action – dodging the law and crooks along the way. This episode also features some insight on the old days from poker legends Doyle Brunson and T.J. Cloutier. Sit back, relax, and take a trip into poker's past.
View True Gambling Stories in the directory →
---
Pokercast 491 –  Poker Awards, Trip Report and Weight Bet Completion!
This week on the Pokercast: A Schwartz completes the weight bet! Plus a trip report from the American Poker Awards and LA cash games.
To begin Adam and Terrence break down the final stages of the 150 challenge, the celebration and plans for the future. Adam also made a quick trip to Beverly Hills for the poker awards where we were nominated for best poker podcast. He reviews the awards and also the all night cash session with some hand review from PLO, NLH and LHE games. Then we've got some tweets in 140 or less plus more of your mail. Mailbag topics include: Parlaying the weight bet money into march madness, defense of Norman Chad and how to keep your home game in order. 
View 2+2 PokerCast in the directory →
---
Profitable Strategies For 5 Common Preflop Spots
In one of the most value-packed episodes of the Red Chip Poker podcast to date, Adam 'w34z3l' Jones breaks down strategies and tactics you can use in each of five common preflop spots. You're going to encounter these spots in practically every session you play, and Jones breaks down dozens of specific considerations and tactics for each spot. This episode is an audio excerpt from a training video included with CORE, Red Chip Poker's new poker strategy training experience
View Red Chip Poker in the directory →
---
PokerNews Podcast 482:
GPI

American Player of the Year Bryn Kenney

Bryn Kenney joins the podcast and Sarah couldn't be happier. Sarah and Brent chat about the American Poker Awards results, Jake Cody's roulette spin, and whether poker streamers or celebrities make better poker ambassadors.

View PokerNews Podcast in the directory →
---
Druff & Friends Show – 02/28/2018 – Fifty Shades of Junk
PFA introduces alternate URL pokerfraud dot com. khalwat attempts to bribe listeners to send obscene texts to Druff. JaoPoker reopens, claims it will process withdrawals & has new owners. Raymond Davis checks in. baduy23 calls in after texting Druff a picture of his penis.
Vanessa Selbst reported to HR at her new company for inappropriate behavior at social function. Jennifer Tilly raises eyebrows due to politically incorrect Oscars-vote Tweet. Leon Tsoukernik's counterclaims against Matt Kirk thrown out in court. Doug Polk, Negreanu both snubbed at American Poker Awards, shortly after another Twitter flap. Bellagio cook steals lobster tails, gets arrested. Dennis Hof's "Love Ranch" shut down by officials. Bally's poker dealer caught stealing from pots, gets job at Bellagio after firing. Always bet on black? Poker player fires entire $60k tournament win on single roulette spin. Poker player Micah Raskin busted in New York with 360 pounds of pot. A river runs through it: Horseshoe Southern Indiana shuts down due to Ohio River flooding. Pokerstars (The Stars Group) buys majority share in Crownbet. khalwat and tradershky co-host.
View Poker Fraud Alert in the directory →
---
Poker Action Line 02/28/2018
Josh Leichner, the technical poker consultant of the film "Molly's Game", joins BIG Dave and Joe for an illuminating discussion of the movie in the days before the 2018 Oscar's.
View Poker Action Line in the directory →
---
Andrew's Feelings
In this episode, Andrew and Busi delve into Andrew's feelings about the American Poker Awards, experiencing first world problems in South Africa and playing with baby lions.
---
The Bernard Lee Poker Show 02-27-18 with Guest Richard Roeper
Film critic Richard Roeper joins Bernard Lee for his annual Academy Awards Preview Show. 
View Bernard Lee Poker Show in the directory →
---
Ep 068 – Big stack early & middle of tournament
In this episode we address a question from rec player Don Dukate: I sometimes get a big stack early, maybe first three levels. I was looking for input how to play the big stack. Do you apply more pressure, see more flops, or other? I don't seem to capitalize on this advantage and am not sure what should be my overall approach; or changes to my current approach.
View Rec Poker Podcast in the directory →
---
160 – Steve and Mike
As Mike paves his way to becoming a full time poker pro and Steve enjoys his newfound freedom, excideeing his weekly poker sessions, the dynamic  duo once again share their recent life experiences and go into in-depth analysis of some of their strategy hands. Skip over to 23:10 to get to the strategy section.
View Heads Up Poker Podcast in the directory →
---
Always bet on black
A poker player in the U.K. bets all of his $60K winnings from a high roller on the roulette wheel.
View Ante Up! Pokercast in the directory →
---
The 7 Steps to Finding and Plugging Online Poker Leaks and 2018 Goals Progress | Podcast #178
Online Poker Leaks Plugging (2:30) 7 Steps to Finding and Plugging Leaks (4:25) 1. Be Aware Of and Identify the Leak 2. Define the Leak (5:30) 3. Calculate the Cost and Define the Quantifiables (6:55) 4. Study (8:45) 5. Purposeful Practice (11:25) 6. Session Review (12:20) 7. Record the Quantifiables and Repeat Steps 3-6 as necessary (13:40) My 2018 SMARTER Goals Progress (14:35) Challenge (19:20)
View Smart Poker Study Podcast in the directory →
---
Jack Plays Poker – Episode 117
More Great Poker Content!Check out the last Solve For Why Vlog featuring Jack and Zach!Learn about our new partners, Solve For Why!Caeser's Palace2/5