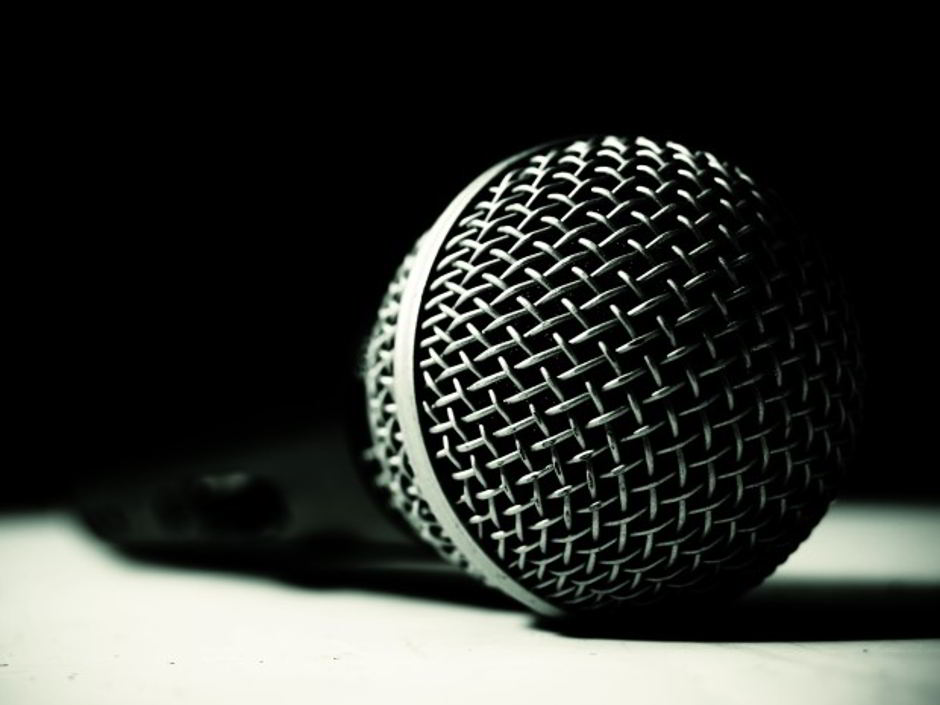 Poker Action Line 03/21/2018
BIG Dave and Joe talk about the explosive schedule of events that will coincide with the WSOP this summer and the massive demand for dealers to fill the schedule. They also talk to Kevin McLellan, who runs the "Tyler's Team" Charity Poker Classic, being held at the Palm Beach Kennel Club this Sunday.
View Poker Action Line in the directory →
---
The Bernard Lee Poker Show with Special Guest Mike Sexton
Bernard Lee's guest this week is Mike Sexton. 
View Bernard Lee Poker Show in the directory →
---
Want To Improve Immediately? Start Taking Notes At The Table
This week, we look at the one thing almost no live poker players are doing, yet it could improve their game immediately. And that one thing is taking notes at the table. Host Zac Shaw delivers advice from the Red Chip Team and our member community on how and why taking notes on the hand histories you play can transform your game.
View Red Chip Poker in the directory →
---
Ep 071 – Adjusting for fast, small buy-in tournaments
Many of the books, and even input from our resident pros, is within the context of a larger buy-in tournament which is generally much deeper stacked and longer blind levels. What are some the key things we need to bear in mind when considering input about those tournaments and how it translates to the small, weekly tournaments?
These are tournaments where you perhaps start with 10,000 chips and face blind levels of 15-20 minutes. Although average stack should not be the benchmark, it is useful as a reference point — and in these low buy-in weekly tournaments, often the final table has an average stack of 10-15 big blinds. How do we adjust our learning about larger tournament strategy and what are the key things to consider in these types of tournaments that is different than the larger buy-in, multiple day tournaments?
View Rec Poker Podcast in the directory →
---
Episode 250: Dick Carson Part 3
This is the conclusion of our epic three-hour interview with living legend Dick Carson (Part 1, Part 2), featuring stories from his pool hustling days and memories of Frank Rosenthal. Timestamps 0:30 Hello 4:07 Strategy 29:45 Dick pt iii Strategy 2/5 NL. My Stack is about 770 and all players involve cover.
View Thinking Poker in the directory →
---
Postflop Poker Podcast – Episode 56 – The Patreons
Episode 56 is dedicated to our patreons. The team tackle a poser from Armin Voss regarding which hands belong in a 20% range and then a hand from Grant Thomas (22:36) in which the hero ends up calling down through all the streets. We also discuss the new CORE video course at Red Chip Poker
View Postflop Poker Podcast in the directory →
---
Ask Alex Episode 170 "Drinking Coffee & Paying Taxes"
This is Episode 170  of "Ask Alex" on the Oneouter.com podcast. n this episode, we talk….
Adjusting to players who are playing bingo and calling any raise.
New tournament structures in games like "Big Blind Pays The Ante"
Exploiting capped ranges, is this only a consideration at high stakes?
View One Outer in the directory →
---
Busy weekend for Ante Up
We have two AUPT events this weekend.
View Ante Up! Pokercast in the directory →
---
Top Pair Home Game Poker Podcast 305: Interview with John Hesp
In episode 305 of the Top Pair Home Game Poker Podcast, Bruce Briggs and Robbie Strazynski interview John Hesp, the universally beloved fourth-place finisher at the 2017 World Series of Poker Main Event. No less than a hero to recreational poker players, the dignified gentleman from the UK is a perfect guest for home game fans and aficionados to hear from.
Plus, Bruce is still enjoying double-digit ROI at the tables, while Robbie faced a dilemma about which home game to choose when he was recently invited to three of them on the same night!
The episode finishes off with a One Outer that'll challenge your perception of the time-space continuum. Intrigued? Be sure to listen until the end.
View Top Pair Poker Podcast in the directory →
---
Druff & Friends Show – 03/21/2018 – Data Harvest Moon
Issue regarding Aria's "private games" heats up, with many well-known poker pros raising issue (1:16). PayPal making various obnoxious changes in 2018 (1:53). Detailed analysis of Facebook data harvesting fiasco, featuring surprise appearance by khalwat (2:18). Daniel Negreanu and Matt Savage go at it, regarding "big blind ante" issue (4:23). WSOP.com Nevada charging $4.99/month after a year of inactivity (4:46).
High Stakes Pro Ali Fazeli accused of wire fraud in $6 million ticket reselling scheme (5:05). Station Casinos ends special bad beat jackpot promotion after losing Nevada Gaming ruling (5:25). Crypto poker site "Coin Poker" exposed to have bots eating up most of the crypto giveaways (5:36). Trump assistant fired over online gambling problem (5:56). West Virginia legalizes sportsbetting — sort of (6:04). tradershky co-hosts, with khalwat appearing for the Facebook segment. Times in parentheses indicate the approximate hour and minute of the recording when the segment began.
View Poker Fraud Alert in the directory →
---
163 – Carlos Welch
We welcome back the great Carlos Welch again, who is now in Las Vegas and will soon be heading up to Portland to complete his annual teaching quota. Him and I go over a couple of strategy hands, including discussing a tournament which Carlos has played without looking at his cards, which you can listen to from 19:30.