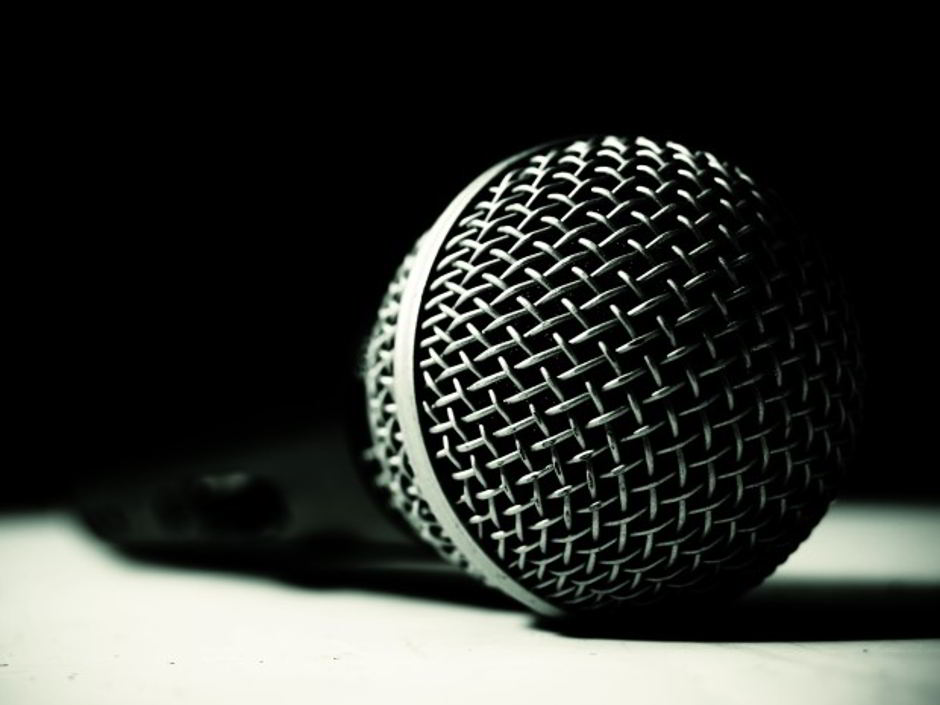 The Bernard Lee Poker Show 04-03-18 with Guest Blair Hinkle
5x WSOP Circuit Winner Blair Hinkle is Bernard Lee's guest. 
View Bernard Lee Poker Show in the directory →
---
Top Pair Home Game Poker Podcast 306: Who's At Your Ultimate Fantasy Home Poker Game?
In episode 306 of the Top Pair Home Game Poker Podcast, Bruce Briggs and Robbie Strazynski engage in a fantasy draft of sorts to see which players they'd love to have seated at their ultimate home poker game. Some of their selections might shock you!
The guys then catch you up on all their own home game happenings, with Robbie barely getting any time to play but winning heaps, while Bruce looks to purposely bust out of a tournament early… for financial reasons?!
In closing, a poetic One Outer segment that'll leave the taste of sorbet in your mouth.
View Top Pair Poker Podcast in the directory →
---
Karaoke and Tournament Tilt
In this episode of the Tells, Andrew and Busi are back in Las Vegas, they recap the RIU event and Andrew's upcoming travel plans.

---
Ask Alex Episode 172 "Mindfulness"
This is Episode 172  of "Ask Alex" on the Oneouter.com podcast.In this episode, we discuss:
Mindfulness & Meditation and how to bring a little into our lives.
Bankroll Management & How To Approach Risk.
General advice to a recreational player from Brazil who wants to know what one of Alex's products to buy next on his poker journey.
View One Outer in the directory →
---
Pot of Gold Episode
Local player Alex 'AlexBalex' Barill not only cashes at the WSOP Main Event last year, but then takes down the Pot of Gold Tournament at Hollywood Casino in Toledo and tells us all about it. Music by The Whiskey Charmers from Detroit.
View Michigan Poker Monster in the directory →
---
Poker Action Line 04/04/2018
BIG Dave and Joe wrap up the Ben Zamani's win at Planet Hollywood in Las Vegas and look ahead to the Seminole Hard Rick Showdown Series. The guys also discuss Dominique Nitsche's article about bluffing strategy from a big tournament in China and this year's nominees for the Women in Poker Hall of Fame.
View Poker Action Line in the directory →
---
Scott is a poker celebrity?
Scott is at Thunder Valley as a poker celebrity for the opening of its new poker room.
View Ante Up! Pokercast in the directory →
---
Postflop Poker Podcast – Episode 57 – Fear of Busting
The team tackle a poser on the fear of busting and desire for stack preservation, followed by Andy Howie's tournament hand featuring a nut flush draw that he might have played more aggressively. We also talk some more about the incredible new CORE video course at Red Chip Poker.
View Postflop Poker Podcast in the directory →
---
Turbo
MTT

Strategies; Harrington's M, Folding Strong Hands and March Goals Update | Q&A Podcast #182

Q1: Turbo and Super Turbo MTT Strategy (2:50) Q2: Harrington's M (7:25) Q3: Folding Strong Hands (13:30) My 2018 SMARTER Goals Progress (17:15) Challenge (21:50)

View Smart Poker Study Podcast in the directory →
---
Druff & Friends Show – 04/04/2018 – How About Harrah's?
Druff talks about his trip to Utah and his car rental follies (starts at 0:35:24 mark). Announcing the PFA Spring Heads Up Classic, and Chinamaniac calls in to further explain (1:08:42). Raymond Davis is our special guest, discussing the strange story of Jerad Klick, Day 2 "direct buyins", the big blind ante situation at the WSOP, and the new RealGrinders lounge near the Rio (1:20:26). Tam Nguyen is attempting to shill for another shady poker site (2:22:01). SLS getting another $100 million investment to try to make it profitable (2:43:37).
There's a viral post about casino advice on reddit, but is it correct (2:54:00)? Doug Polk and Jonathan Little do battle on Twitter (3:23:27). Will YouTube shooting finally open up discussion on unfair demonetization against content providers (3:48:33)? Harrah's Atlantic City screws players flying in for Millionaire Maker tournament (4:30:58). Gemaco beats Borgata in court regarding Phil Ivey edge sorting case (4:42:48). Louisiana considering bill which would bar casinos from taking action against advantage players (4:48:17). Flashback to 2011: Finnish poker director believed to have stolen hundreds of millions of dollars in buyins at the EPT from 2004-2011 (5:06:13). khalwat and tradershky co-host.
View Poker Fraud Alert in the directory →
---
165 – Live Torunament
For the following weeks, I will be bringing you a bunch of strategy hands from either an online game, live tournament or live cash. This week's episode is going over a hand that I have played during my last time in Vegas.