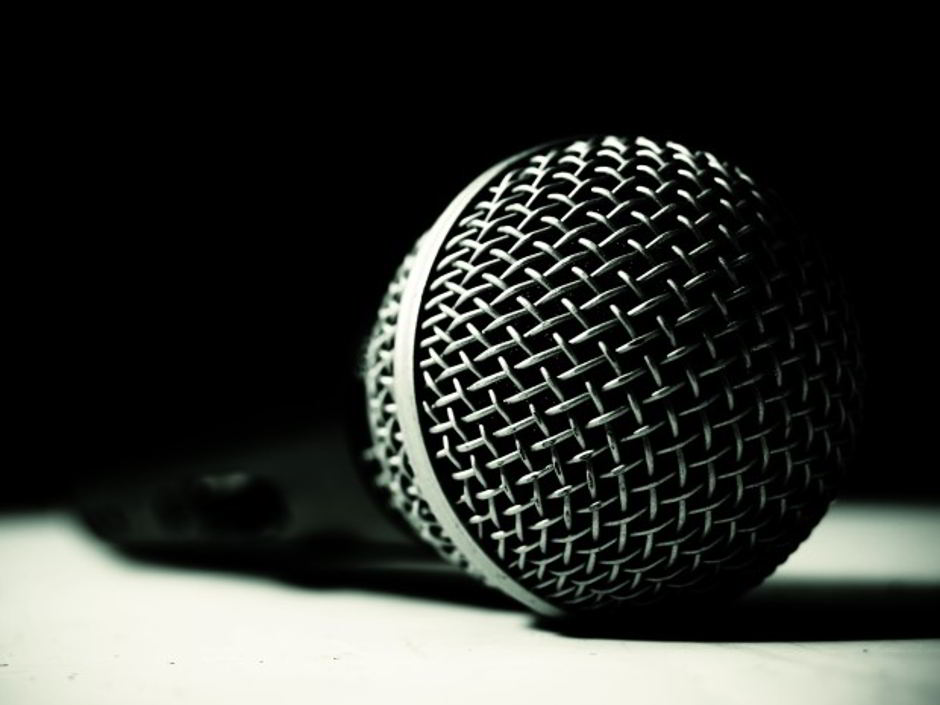 Pokercast 494 – Heartland Poker Tour Not Winning Many Hearts & Mailbag!
On this episode of the Pokercast: We dive in to all of the great mail you've been sending that got backed up the last couple of weeks! To begin the guys chat about how this is the best time of the year for sports, Terrence moving into the wilderness and the upcoming WSOP.
In the news: Heartland Poker Tour scheduled a tournament at the Westgate in Vegas and attempted some shady practices, Adam and Terrence break down what they did and the reaction from the community. Also, PokerStars debuted a new game format called "Split Hold'em". We've got some good tweets in 140 or less and then we bust open the Mailbag. Mail topics this week include: Whipping your game back in to shape, tipping dealers and floor staff, the undesirable cash game regulars in LA and more! 
View 2+2 PokerCast in the directory →
---
Ask Alex Episode 173 "World War 3"
This is Episode 173  of "Ask Alex" on the Oneouter.com podcast. In this episode, we discuss….
Should we worry about bet sizing tells and having to balance?
Using the stop & go to defend a 7-9 bb stack.
Taking shots, should you swing at big live events or bigger buy ins online?
View One Outer in the directory →
---
078 Ivan Stokes on Hard Work, Determination, and Positivity
In This Week's Episode: Ivan Stokes, also known as "ILS007," is an English professional poker player who has been competing since the age of 18 and has been a two time Supernova Elite player as well as a successful coach. Coming from a "study-minded" standpoint due to his experience with chess, this mindset has benefited Stokes's poker career from the start. In this episode, he speaks about how keeping a positive, productive mindset helped him become a better poker player, and offers tips on how you can improve your poker game.
View The Mindset Advantage Podcast in the directory →
---
Druff & Friends Show – 04/11/2018 – Half Price for a Limited Time Only!
Druff returns to Harrah's Las Vegas just six days after leaving, and encounters a bizarre situation involving a handicapped room (starts at 0:37:29 mark). HPT Westgate cheats their $500k guarantee by sneaking in half-priced players during the final hour — we have undercover audio and video! Ryan Stoker, 10th place finisher at the Westgate, comes on to give his perspective of the situation. (Entire segment begins at 0:59:05).
Former Pokernews CEO Robbie Davies has passed away, and Druff tells a story of past dealings with him (2:19:40). Colonel Nigel Fabersham attempts to call the Westgate and find out information (3:13:35). Michael Borovetz the airport scammer arrested again (3:19:30). Should casino dealers expect a large tip when they deal a large winner or jackpot? (4:21:57). Social gaming casino platforms shut out the state of Washington after a ruling that a play money site is responsible to reimburse player losses (4:39:16). A 110-year-old woman played on the legalized New Jersey casino sites in 2015.
View Poker Fraud Alert in the directory →
---
Poker Action Line 04/11/2018
BIG Dave takes an extended look at the Seminole Hard Rock Showdown Series and interviews poker couple Tim and Ness Reilly. He also talk with veteran player Ken Aldridge and takes a long look ahead to a busy weekend with the Main Event getting underway.
View Poker Action Line in the directory →
---
New York poker rooms
Scott visits two new rooms in Upstate New York.
View Ante Up! Pokercast in the directory →
---
Episode 253: Bryan Devonshire
Bryan is a long-time professional poker player who, like many, has expanded into daily fantasy sports and cryptocurrencies, but unlike many, has also expanded into river guiding. He works for AVA Colorado Rafting, and he recommends Dam Nation, Cadillac Desert, and Down the Colorado.
View Thinking Poker in the directory →
---
The Bernard Lee Poker Show 04-10-18 with Guest Alec Torelli
Professional Poker Player and Entrepreneur, Alec Torelli is Bernard Lee's guest. 
View Bernard Lee Poker Show in the directory →
---
Poker Coaching: Behind The Scenes
If you've never experienced a coaching session firsthand, it can be hard to overstate just how much coaching can change your game. This week, Kris Murray (aka Persaudeo) stops by for a coaching demo that leaves host Zac Shaw floored with new poker strategy revelations. The two review a recent hand Shaw played street-by-street to ask and answer the question, "Why are you making decision X?" Buckle up for an extended episode and a fantastic ride-along with a top coach.
View Red Chip Poker in the directory →
---
Ep 074 – Luck
Bad beat stories are incredibly common in poker rooms everywhere, and many of us feel that others are luckier than others. How can we handle the luck factor in poker and our emotional response to that? What kind of advice do you give someone who consistently gets it in good in the biggest spots in tournaments, but seems to always lose?
View Rec Poker Podcast in the directory →
---
Tough Topic
In this episode of the podcast, Busi and Andrew are reunited in Las Vegas. Listen to Andrew's jet lagged ramblings about creepy table manners, how to approach difficult topics in relationships and rumors about Las Vegas.
---
Mental Game Control and 3bet Defense Post-flop Strategies | Podcast #183
Mental Game Control (1:55) 4-Steps to Correcting Your Mental Game Issues (3:35) Post-flop in 3bet Pots (8:25) Challenge (18:50)