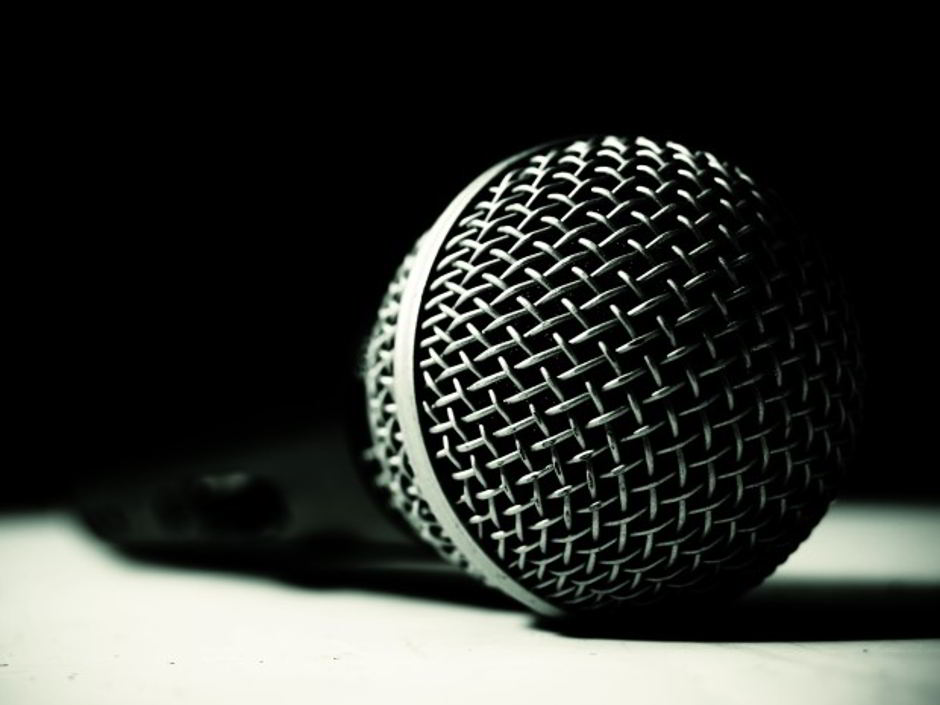 Postflop Poker Podcast – Episode 58 – Liquidating the Limpers
In episode 58 we tackle a frequently asked question regarding how to play against many limpers at a table. Our hand of the week (21:59) is from Season 4 of Poker Night in America featuring Samantha Abernathy and Michael Laake. We observe how important the effect of the straddle is.
View Postflop Poker Podcast in the directory →
---
079 Raghav Bansal on The Emergence of the Indian Poker Market
In This Week's Episode: Raghav Bansal made history in 2015 by becoming the first Indian to final table an event at the WSOP. Then, in March 2017, at the PokerStars Championship, he placed 2nd at the high roller for about $337k – the biggest cash prize by an Indian in the past 10 years. He has been at the top of the GPI Rankings for players based in India for the past 2 years, with multiple good scores around the world, mostly in Macau High Rollers. A well-respected member of the Indian Poker community, Raghav has truly shown Indian poker players that they can play the best players in the world and win. Raghav is the captain for the Pune Sharks in the Poker Sports League, a league which aims to "sportify" Poker in India.
Raghav's unbridled success has paved the way for other Indians to do well in tournaments around the world.  In this episode, Raghav talks about the booming Indian poker market and his experience as a professional. He explains the difference between mindset and technical skill in poker, as well as the importance of self-reflection for personal growth. Both online and in person, Raghav Bansal continues to succeed as a result of his powerful mindset.
View The Mindset Advantage Podcast in the directory →
---
Druff & Friends Show – 04/18/2018 – The Uninstall/Reinstall Dance
Ken Scalir calls in to talk about his experiences at Coachella (starting 24:18 minute mark). Prank call to fake Microsoft scammer (51:00). Druff chokes after near-victory in first round of PFA Spring Heads Up Classic (1:12:43). Brandon and Druff discuss Micon's appearance on the Doug Polk crypto show, as well as roleplay a "debate" regarding his current net worth (1:36:40). Suspended/fired Venetian pit dealer shot two management co-workers at a company picnic in a targeted attack (2:36:30). Listener "joeyeah" calls Druff to talk about very old school online poker, circa 1998-2001 (3:00:10).
Liv Boeree causes controversy when she tweets in support of Annie Duke (3:36:04). Well-known sports handicapper has vanished on Mt. Charleston (4:11:30). Ticket scammer Ali Fazeli had some famous poker players as victims (4:25:40). WPT Seminole Hard Rock is paying extras to be in audience of televised Main Event (4:35:35). Americas Card Room and WSOP are fighting again on Twitter (4:52:20). WSOP.com to combine Nevada, Delaware, and New Jersey player pools on May 1 (5:07:25). WSOP.com not allowing download of hand histories, citing Nevada regulations (5:42:50). New devices will be able to read people's faces and tell if they're lying/bluffing (6:03:06). Phil Galfond finally gives an update regarding the poker site he's building, but is he on the wrong track (6:13:60)? khalwat, tradershky, and Brandon co-host at various points in this very long episode.
View Poker Fraud Alert in the directory →
---
Poker Action Line 04/18/2018
BIG Dave and Joe look at the Seminole Hard Rock Showdown Series as it winds down to the Main Event final table. They discuss a major hand that propelled Brian Hastings to the chip lead. BIG Dave also interviews Michael Newman and Nadya Magnus.
View Poker Action Line in the directory →
---
11: Top Pair Home Game Poker Podcast 307: Interview with Scott Blumstein
In episode 307 of the Top Pair Home Game Poker Podcast, Bruce Briggs and Robbie Strazynski interview 2017 World Series of Poker Main Event Champion Scott Blumstein. Beyond the bracelet bling, and far more importantly, Scott is just a wonderful, down-to-earth, nice guy whose journey and attitude towards life is one that poker fans can certainly be inspired by.
In "home game news," Bruce and Robbie managed to eke out little wins at the felt over the past couple weeks, plus the response to the previous episode (#306) has been splendid, with many Top Pair fans sending in their fantasy home poker game lineups.
Oh, and we're sure you'll chuckle at this week's One Outer at the end of the episode, and perhaps even learn a valuable tip from it.
View Top Pair Poker Podcast in the directory →
---
64. Student Interview: The Life of a 2/5 Live Pro with Mike.
Pete interveiws his student and professional poker player Mike about the struggles and rewards of where dreams meet reality.
View Carrot Poker in the directory →
---
The Bernard Lee Poker Show 04-17-18 with Guest Ben Mintz
Bernard Lee chats with former poker pro and current sports talk radio host Ben Mintz, followed by a Q & A session. 
View Bernard Lee Poker Show in the directory →
---
Exploiting Double Barrel Bluffs
When we suspect our opponent is capable of firing double barrel bluffs our way, how do we counter-attack? This week, we take a chapter out of Doug Hull's classic strategy book Poker Plays You Can Use and analyze a hand to answer the question. Hull even illustrates alternate lines, alternate board card scenarios, and dives deep into the math behind his decisions.
View Red Chip Poker in the directory →
---
Episode 254: Berk Brown
Berk Brown has spent decades in the world of poker and seen it from the perspective of a floorperson, a dealer, and a professional player. He's full of great anecdotes and insights about staking, longevity (of games, rooms, and professional careers), game integrity, and more.

View Thinking Poker in the directory →
---
Stress on our Relationship
In this episode of the podcast, Busi and Andrew talk why Andrew would rather pass out than stay conscious. They also discuss the stress that Andrew believes their relationship to be under and also how to support a loved one in crisis.
---
Ask Alex Episode 174 "Skin In The Game"
This is Episode 174  of "Ask Alex" on the Oneouter.com podcast. 'The three most harmful addictions are heroin, carbohydrates, and a monthly salary.' Nassim Nicholas Taleb
In this episode…..
Myself & Alex both declare our love for many things Taleb and see if we can apply some aspects to poker.
Advice for a listener who feels they are making too many big mistakes late in tournaments.
Plus a listener writes in for some advice and a potential poker career reality check from Alex.
View One Outer in the directory →
---
Ep 075 – Staking & Investing plus tipping
What are the various types of staking arrangements that are out there (for both pros & recreational players)? Have you personally had investors or invested in others (what types of arrangements)? What are the pros & cons? Any advice for less experienced recreational players who want to move up in stakes but don't have the personal bankroll to do it? Ideas on financial support/backing to help make that happen? SIDE QUESTION: What is your approach to tipping after cashing tournaments?
View Rec Poker Podcast in the directory →
---

ABC

poker

o, not that kind of ABC poker. we took our poker cruise to the ABC islands.