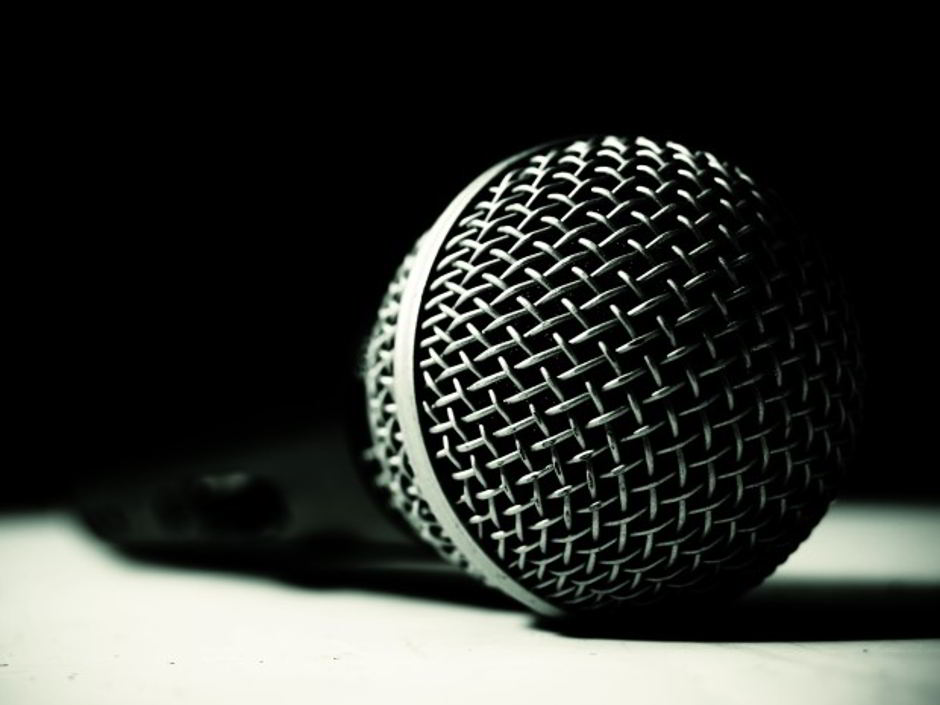 Why Pot Control Is A Bogus Concept
What if everything you thought you knew about pot control was wrong? This week, Adam Jones explains why "pot control" is inherently flawed as a poker strategy concept. Through a series of hand history reviews, he'll show why attempts to keep the pot small through checking can be a big, exploitable leak, and what real profitable "pot control" would actually look like.
View Red Chip Poker in the directory →
---
Druff & Friends Show – 04/25/2018 – A Nine Hour Tour
TMMLK calls in (starts at 0:29:40 mark). Druff pledges $400 of own money to future PFA contests after freeroll "unclaimed money" controversy (0:50:41). Update on Vegas sports handicapper missing at Mt. Charleston (1:12:40). How did khalwat and tradershky meet Druff (1:38:00)? Ray Davis ejected from his own tournament series at Venetian after altercation with Frankie O'Dell (1:54:58). Career scammer/embezzler who scammed WSOP winner almost got away with murder (2:02:30).
Cate Hall has moved to a polyamorous commune (3:19:31). Nevada Gaming passes new regulations regarding gambling wien stoned (3:39:41). Pokerstars purchased UK gambling giant Sky Bet for $4.7 billion (3:56:20). China to ban all forms of online poker, including play money, on June 1 (4:31:36). Senior citizen given probation after being caught embezzling money from charity poker games (5:10:32). Are poker dealers working a dream job, or is it an underpaid nightmare (5:20:57)? The final three-plus hours of the show involve Druff and Brandon discussing various random topics. tradershky and khalwat co-hosted most of the first half of the show.
View Poker Fraud Alert in the directory →
---
080 Gabriel Kollander on Hitting 100k Spins While Living The Bali Life
In This Week's Episode: For over a decade, Gabriel Kollander has been playing online poker professionally. He initially started out his poker career mastering SNG's and then moved on to short stacked no limit cash games and crushed the highest stakes there for years. He has now made the transition to playing $500-$1000 Spin & Go's full time to focus his energy towards providing the maximum value possible to members of his Spin & Go staking group, Evolve Staking.
Currently living in Ubud, Bali, Gabriel leads a rich life outside of his poker career. He enjoys eating delicious and healthy vegetarian food, going to ecstatic dance, meditation, exploring human connection, working out, self-introspection, yoga, inspiring others, and living in his highest joy as consistently as possible. In this episode, Gabriel talks about caring for his mind, body, and self in relation to handling the stress of poker, and his experience winning $100,000 from a single $500 Spin & Go game. In addition, Gabriel speaks about how taking care of himself first has helped him improve his overall performance and his health.
In This Episode You'll Learn:  01:40 – When Gabriel began playing spins 03:27 – How Gabriel balanced his life with playing poker 04:29 – How Gabriel felt not letting poker controlling his life 06:04 – Mental game coaching and life balancing in poker players 08:09 – Community aspect of poker stables 09:42 – Hitting a 100k Spin & Go game 11:52 – Mental game, mindset, and confidence in playing poker 14:55 – Appreciating what you do have 17:54 – Getting the maximum value for the work you're putting in 19:40 – Time zones and living costs matter in poker   21:38 – Living in Bali as a poker player 24:07 – The effect of diet on focus and poker play 27:19 – Intermittent fasting and efficiency for Gabriel.
View The Mindset Advantage Podcast in the directory →
---
Poker Action Line 04/25/2018
Robbie Strazynski, founder of the Cardplayer Liefstyle website and blog, talks with BIG Dave about his career covering poker from his home in Israel. They discuss his occasional TV work at the WSOP, his weekly podcast on Poker News and recent interviews with John Hesp, Daniel Negreanu, and Phil Hellmuth. They clost the show with a conversation about "Molly's Game" and their similar interview with the film's poker consultant.
View Poker Action Line in the directory →
---
The Bernard Lee Poker Show 04-24-18 Q&A Show with Guest Ben Mintz
Poker Pro and radio talk show host Ben Mintz answers questions from listeners of The Bernard Lee Poker Show podcast. 
View Bernard Lee Poker Show in the directory →
---
Pokercast 495 – China Bans Poker & US Online Shared Liquidity
On this episode of the Pokercast: As of May 1 there will be a larger player pool for legal online poker in the USA! To begin the guys talk about the Staples brothers new weight bet with Bill Perkins and WPT puts out a casting call for a final table audience. In ICYMI: We are joined by Steve Ruddock of onlinepokerreport.com to talk about the new shared liquidity for NV, NJ and DA, and how China is going to shut down the online poker sites/apps that have been popular there. We've also got some controversy and hilarity in 140 or less and some mail. Mail topics include: some strat and a story of playing poker with a hitman in Manila.
View 2+2 PokerCast in the directory →
---
Neglecting the Most Profitable Poker Situation | Podcast #184
What is the most profitable poker situation? (2:05) Symptoms for this Leak (4:40) #1: Not knowing about Bread and Butter Situations #2 Being a losing player #3 Calling too often and not often having the opportunity to cbet
View Smart Poker Study Podcast in the directory →
---
Ep 077 – Matt Berkey part 1
This is the first of two parts of an interview with poker professional Matt Berkey, one of the founders of the Solve for Why Academy, a poker training organization.
View Rec Poker Podcast in the directory →
---
Ask Alex Episode 175 "Off Table Drills"
This is Episode 175  of "Ask Alex" on the Oneouter.com podcast. In this episode…..
How can you exploit players who look to pot control?
Super short stack stop n go's.
Some off the table drills for you to think about to sharpen up your fundamentals.
View One Outer in the directory →
---
Professional Hot Chicks with Brad Owen
In this episode of Tells, we chat to Brad Owen, a pro poker player and YoutTuber, about dating technologies and making successful matches in Las Vegas.

---
65. Student Interview. Backgammon Pro Turns Poker Player (With Tuvya)
Pete interviews his student Tuvya about his transition from backgammon player to poker player.
View Carrot Poker in the directory →
---
Online poker news
People playing online while playing live, states combining player pools and countries banning online poker.