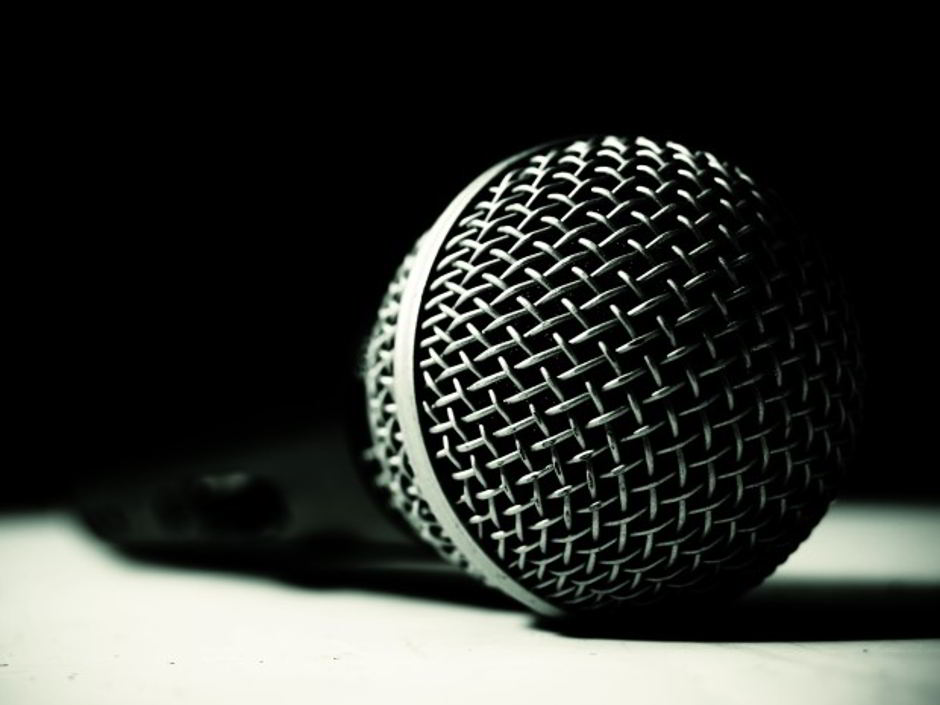 The Bernard Lee Poker Show 05-29-18 with Guest Jack Effel
WSOP VP and Tournament Director Jack Effel is Bernard Lee's guest.
View Bernard Lee Poker Show in the directory →
---
172 – Cory Waaland and Carlos Welch
A huge part of this podcast has been revolving around the idea of voice notes, quickly recording details about a hand you've just played in order to analyze it later. Now I have the tremendous pleasure of talking to the one who introduced me to the idea, Cory Waaland! We're joined by Carlos for this one and a half hour long ride full of poker and banter.
View Heads Up Poker Podcast in the directory →
---
Ep 082 – Jordan Young
Host Steve Fredlund interviews Jordan Young, partner and instructor with the Solve for Why Academy.
View Rec Poker Podcast in the directory →
---
Druff & Friends Show – 06/02/2018 – 41 Seconds of Insincerity
Show recorded live from the WSOP. Druff scores first lifetime non-holdem event cash at WSOP (topic starts at 0:30:48 mark). Chris Ferguson attempts ill-fated, pre-WSOP video apology (1:11:06). Doug Polk trolls Daniel Negreanu with billboard outside of Rio (1:45:23). Hellmuth charges 80% markup, causes controversy (2:18:15). WSOP playing cards seem to have issues once again (2:45:48). King's Lounge spikes rake in $75/$150 game by 100% (2:53:45).
Fantasy leagues becoming super-popular among WSOP players, fans (2:59:58). WSOP payout room finally not a chaotic mess (3:09:59). How to handle overaggressive WSOP hallway vendors (3:19:46). New update on potential Las Vegas hotel/restaurant worker strike (3:26:00). Delaware to have legalized sports betting going by June 5 (3:35:53). Boomtown Reno in trouble with Nevada Gaming for accidentally offering affiliate links to illegal online gambling sites (3:42:56). Justin Bonomo continues insane 2018 with $3 million High Roller win (3:51:10). Security guard at Texas poker room accused of robbing player (3:59:46). tradershky co-hosts.
View Poker Fraud Alert in the directory →
---
The Leak of Open Limping | Podcast #189
What does open limping say to opponents? (1:55) The problem with open limping (2:50) Diagnosing the leak (4:55) Looking Deeper Into J9s with Flopzilla (9:25) PokerTracker 4 Filtering (12:20) What to do with this info (12:55) Challenge (14:10)
View Smart Poker Study Podcast in the directory →
---
Postflop Poker Podcast – Episode 61 – Limping with Reason
Ben Reason is our special guest as we answer a poser question on open limping. Then, with arguably our most synergized thematic continuation to date, we discuss an open limped strat chat hand (33:25) from our first gold patron. Brannen receives no special treatment though, as the team get tough with Hough, or if we run with last episode's pronunciation, we certainly do "hassle the Hoff".
View Postflop Poker Podcast in the directory →
---
How to Have a Great Summer with Ryan Laplante
In this episode we chat to Ryan Laplante about his love of poker and how he celebrated his bracelet win in 2016. 

---

WSOPC

schedule

The World Series of Poker Circuit has released its latest schedule with new buy-in amounts and starting stacks, too.

View Ante Up! Pokercast in the directory →
---
Poker Action Line 05/29/2018
BIG Dave interviews Chris Bolek following his win in the $1,650 Deepest Stack Tournament at the Seminole Hard Rock in Hollywood. The guys discuss the victory by Matt Waxman in the WPT Tournament of Champions, update the Super High Roller Bowl, and look at the early schedule of the World Series of Poker.
View Poker Action Line in the directory →
---
Episode 258: Fake News with Zach Elwood
Zach Elwood is the author of Reading Poker Tells, Verbal Poker Tells, and Exploiting Poker Tells. Our first interview with him was on Episode 14. He's quoted in this New York Times article (Edit: and this Washington Post article) about fake Facebook accounts. You can read his Top 7 Signs a Facebook Account is Fake and more.
View Thinking Poker in the directory →
---
How To Beat Poker Players Who Are Better Than You
How do you beat a player that's much better than you? The answer is: Run good. But seriously, there are some winning strategies to taking on tough opponents, and one of the toughest is James 'SplitSuit' Sweeney, who joins us to talk about how you can beat players like… well, like him. Since host Zac Shaw is about to head out and play with Sweeney and the other coaches at the 4th Annual Vegas meetup, he needs all the help he can get in this department. The duo signs off with news on the future of the podcast and discusses the PRO and CORE membership as Red Chip Poker heads into its 5th year of helping poker players of all walks of life improve their games and their lives.
View Red Chip Poker in the directory →
---
Ep 081 – Gareth James
Host Steve Fredlund interviews British professional player, trainer & coach Gareth James who leads the MTT School.