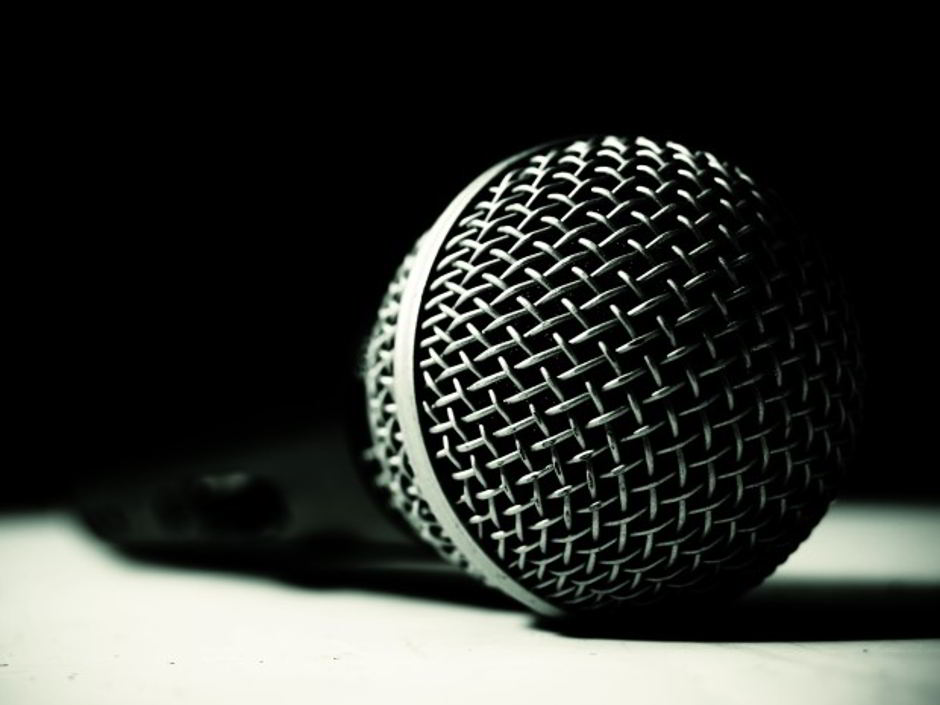 16: Top Pair Home Game Poker Podcast 312: Interview with Aria Poker Operations Manager Mike Williams
In episode 312 of the Top Pair Home Game Poker Podcast, Bruce Briggs and Robbie Strazynski interview Mike Williams, Director of Poker Operations at Aria Las Vegas. A lifelong poker lover, Mike tells us about his roots in the game, his affinity for home games, and how the Aria Las Vegas is a great venue not just for the high rollers, but also for low rollers and home game enthusiasts. He's also got some great poker stories from his time working in Biloxi, Mississippi, that we know you'll love.
Our co-hosts also share some updates and announcements, as pertains to the upcoming next few weeks during the WSOP, and of course there's a fun One Outer that'll be sure to make you chuckle.
View Top Pair Poker Podcast in the directory →
---
Ante Up Poker Media's 10-year anniversary
We celebrate 10 years as a poker media company this week.
View Ante Up! Pokercast in the directory →
---
Episode 260:
WSOP

Live 2018

Nate got barely 72 hours in Las Vegas this summer, but he was kind enough to spend a few of them recording with Andrew and Carlos in his Gold Coast hotel room. The three talk about their summer plans, the dealer's choice event, and all of the delightful weirdos in Las Vegas.

View Thinking Poker in the directory →
---
What's Your Price?
In this episode of the podcast, Busi and Andrew chat about Andrew's World Series tournament plans and the pros and cons of tournament re-entries.

---
Druff & Friends Show – 06/21/2018 – It's Curtains For You!
Druff suffers 4-out heartbreak at WSOP Mixed Omaha event, and runs into dilemma regarding firing second bullet (topic starts at 0:35:20 mark). Druff runs deep in WSOP $1500 NL event (0:59:12). Arthur McFarland, owner of WSOP School of Poker, scammed students, instructors, and the WSOP itself (1:24:13). Michael Mizrachi wins $50k Poker Players Championship event for the third time, but was he needled by Jack Effel during the bracelet ceremony (1:48:00). Doyle Brunson to retire from poker (2:04:04).
Player celebrates winning Colossus before all cards are dealt, ends up losing hand (2:18:50). tradershky cashes in $1500 Limit Holdem (2:26:08). Did WSOP attempt to steal the Aria High Roller action, but fail (2:31:28)? WSOP.com attempts to verify Druff's identity by asking where he lived in a year before he was born (2:38:37). Pokerstars fails to screen out very racist screen name (4:19:26). Did Alex Foxen and Kristen Bicknel collude when down to final 3 players in MSPT $5k event (4:22:46)? Global Poker can't take PayPal anymore (4:46:47). "Armenian Mike" shoots obnoxious angle on Live At The Bike (4:58:56). How is Nicholas Palma still getting staked after ripping off prior backers (5:14:25)? tradershky co-hosts for part of the show.
View Poker Fraud Alert in the directory →
---
083 – Gonzaga "Zagazaur" Oliveira on The Power Of A Positive Poker Community
Gonzaga "Zagazaur" Oliveira is a high-stakes online MTT professional. He is one of the co-founders and coach of the Portuguese MTT staking company "Polarize Poker." He has 2 SCOOP titles as well as multiple titles in other series, including Winamax Series, Powerfest, and EPT side events. Elliot and Gonzaga discuss why your poker network has such a significant impact on your success, why joining a backing group is the fastest way to move up through the ranks, and how Gonzaga and his partners engineered a positive and supportive community in their stable.
In This Episode You'll Learn: [4:00] How to stay cool under pressure on final tables while your opponents are freaking out over the amount of money you're playing for. [8:05] How playing high-stakes games before you're ready hurts your results across all buy-ins. [9:25] Why it's essential to surround yourself with other poker players who you like and are on the same upward journey as you. [12:30] How (and why) the Polarize Poker Team built a positive and supportive community. [16:35] Why an MTT with a small first prize can be more profitable than one with a huge one. [20:15] What you need to figure out before you decide to go pro that allows you to push through the hard times. [22:15] Why those who are using poker as a vehicle to become the best version of themselves have an advantage over those just in it for the money.
View The Mindset Advantage Podcast in the directory →
---
Ask Alex Episode 182 "Vegas & Pot"
This is Episode 182  of "Ask Alex" on the Oneouter.com podcast. In this episode we catch up as it's the first episode since I got back from my Vegas trip. We talk about my trip and what Alex has been up to.
I also throw Alex completely when I read out a listener question on hist stance on weed and specifically poker players who smoke weed regularly.
View One Outer in the directory →
---
The Bernard Lee Poker Show with Guests Chad Holloway, Cheryl Hines & Lance Bradley
Bernard Lee is at the WSOP and chats with Chad Holloway, Cheryl Hines and Lance Bradley. 
View Bernard Lee Poker Show in the directory →
---
Poker Action Line 06/18/2018
BIG Dave and Joe discuss the bizarre angle-shooting attempt by an Armenian Player at "Live at the Bike" in Los Angeles. The guys also talk WSOP results including Doyle Brunson's valiant attempt to win a bracelet in his final tourney and The Grinder's deep run in the Poker Player's Championship.
View Poker Action Line in the directory →
---
Ep 085 – Alec Torelli
Host Steve Fredlund interviews Alec Torelli, who is a poker coach as well as a speaker about life, poker, and the intersection of them.
View Rec Poker Podcast in the directory →
---
The Leak of Ignoring Your Physical Health | Podcast #191
Why is Ignoring Your Physical Health a Leak? (4:10) Eat Better (6:00) Move More (9:50) Sleep More (16:40) Get Some Sun (19:35)
View Smart Poker Study Podcast in the directory →
---
176 – Steve and Mike at the WSOP
Here's another additional episode for you, where Mike and I catch-up with the latest and talk all things poker. It's been a busy week and there's still more to go, so make sure you stay tuned!    
View Heads Up Poker Podcast in the directory →
---
Ep 084 – James "Splitsuit" Sweeney
Interview with James "Splitsuit" Sweeney from Red Chip Poker.