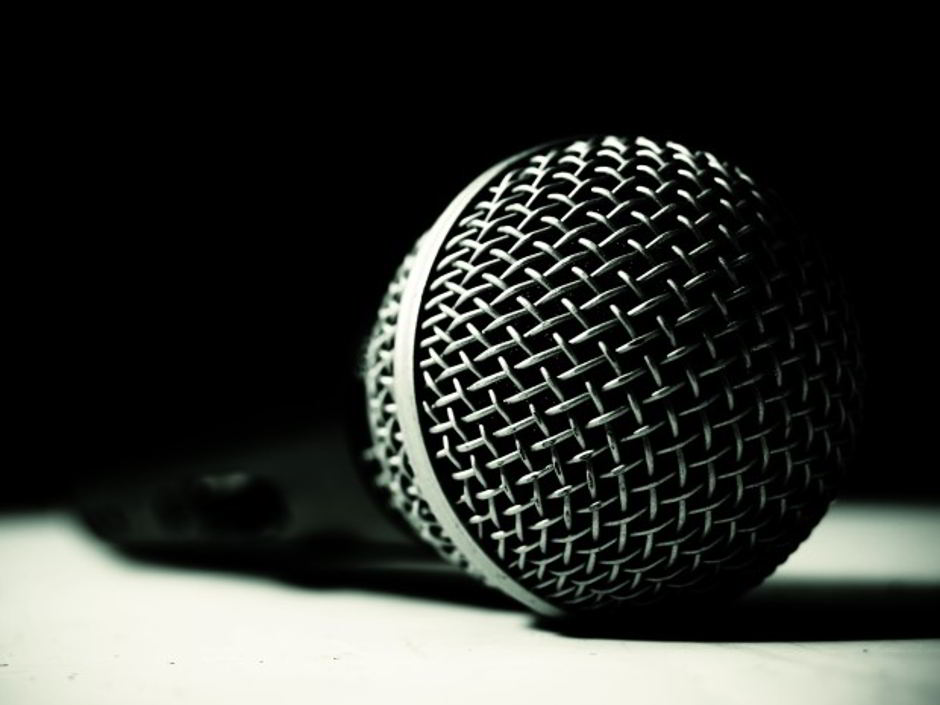 Pokercast 499 –
WSOP

Main Event 2018: Hijinks & Drama!

This week on the Pokercast: The most important tournament of the year is well underway and we've got more stories of bad behaviour from the one and only Poker Brat. To begin Terrence has been down in Vegas for a couple of weeks and has got a trip report, plus an upcoming fight to announce!

In ICYMI we break down the main event so far including the amazing performance of Michael Mizrachi, the not-so-amazing performance of Phil Hellmuth and some twitter beef with Vanessa Selbst. The guys finish off the show with some strategy talk from Terrence's day 1 of the main plus what Jason Koon had to say about some hands! 

View 2+2 PokerCast in the directory →
---
The Bernard Lee Poker Show with
WSOP

Main Event Advice from former Champs

Former WSOP Main Event Champs Chris Moneymaker, Joe Hachem, Joe Cada, Scott Blumstein, Ryan Riess and Jonathan Duhamel give advice.

View Bernard Lee Poker Show in the directory →
---
Druff & Friends Show – 07/06/2018 – The Heartbreak of the 10k Events
WSOP Topics: Druff runs up big stack at $10k Limit Holdem for 3rd year in a row, bricks event again (topic starts at 0:41:21 mark). Druff nails 4th WSOP cash of 2018 at PLO8, trash talks Hellmuth (1:02:21). Brandon tells a story how he became a temporary foster parent of a gambling addict's child (1:25:25). Why don't we have more information about Steven Paddock at this point / call from Eric Bensamochan (1:46:55). Dinner break at Main Event completely messed up in order to accommodate ESPN (2:14:02). Are they rigging Main Event feature table seat assignments to make better TV (2:23:37)? Vanessa Selbst shoots off all her chips in foolish bluff attempt, busts Main, then tilts on Twitter when criticized (2:54:18). Italian poker player disqualified from Main Event for saying, "What's up N****r" to black poker pro Maurice Hawkins (4:03:40). Max Steinberg loses AA versus KK all in preflop on very first hand of event (4:31:50). WSOP about to finish without a double bracelet winner for first time since 1999 (4:45:41). 7874 entries is second largest Main Event field ever (4:52:01).
Druff gets new players card at downtown casino, runs hours of video poker, realizes he was given player's card of another person (5:03:10). Druff has altercation with employee at El Burro Borracho takeout window at Rio (5:29:21). Phil Galfond wins bracelet, gives update on new poker site (6:14:14). WSOP Hall of Fame finalists announced for 2018, vote rigging still an issue (6:26:11). Atlantic City has very good players card status matching program going on right now (6:47:33). Spirit Mountain Casino in Oregon allegedly pocketing rake for "maxed out" Bad Beat Jackpot, listener "Puck66" calls in to explain (7:02:11). Co-hosted by Brandon & tradershky at various points during the show.
View Poker Fraud Alert in the directory →
---
Million Dollar Target
In this week's episode, Andrew gives us and update of day 1 of the WSOP and also shares his WSOP wishlist for 2019.

---
Episode 261: Andrew Runs Deep
Nate and Andrew discuss key hands from Andrew's 13th place finish in the $2500 no-limit hold 'em WSOP event. T
View Thinking Poker in the directory →
---
Poker
HOF

nominees

We chat about the latest Poker Hall of Fame nominees and recap some WSOP stories.

View Ante Up! Pokercast in the directory →
---
Poker Action Line 07/02/2018
BIG Dave and Joe welcome writer Sheree Bykofsky back to the show to delve deeper into her book "The Kaizen of Poker". They discuss how women can be successful at the game, often because they are underestimated by men at the tables. The guys also talk about the latest WSOP results including wins by Chance Kornuth, Jean-Robert Bellande, and South Florida's Jessica Dawley in the Ladies Event.
View Poker Action Line in the directory →
---
66. Student Interview with Niall – Magic The Gathering Player Turned Poker Player.
Pete and his student Niall have a deep conversation about the correlations between poker and the geek gaming scene, covering topics from mistakes to the dangers of rule following.
View Carrot Poker in the directory →
---
Ask Alex Episode 184 "
THE

ANTE-CHRIST"

This is Episode 184  of "Ask Alex" on the Oneouter.com podcast.Listener questions topics include….

No vig tournaments, and the effect on ROI.

How to play two pair when the turn completes a flush or a straight.

To semi bluff or not to semi bluff? The relatively new trend of BB ante games in live tournaments, saviour or ANTE-CHRIST?]

View One Outer in the directory →
---
178 – Andrew Piper, Mike Sneideman and Steve Barton
Once again Mike and I are welcoming Andrew Pieper, this week for longer than 10 minutes! Andrew is telling us about his time at the WSOP as well as is side gig as a Hot Air Ballon crew member.  Mike also tells us about his latest 'adventures' with CoinBase and Ignition.
View Heads Up Poker Podcast in the directory →
---
Ep 087 – Mike Schneider again – Pt. 1
Ep 087 – Mike Schneider again – Pt. 1 by Steve Fredlund