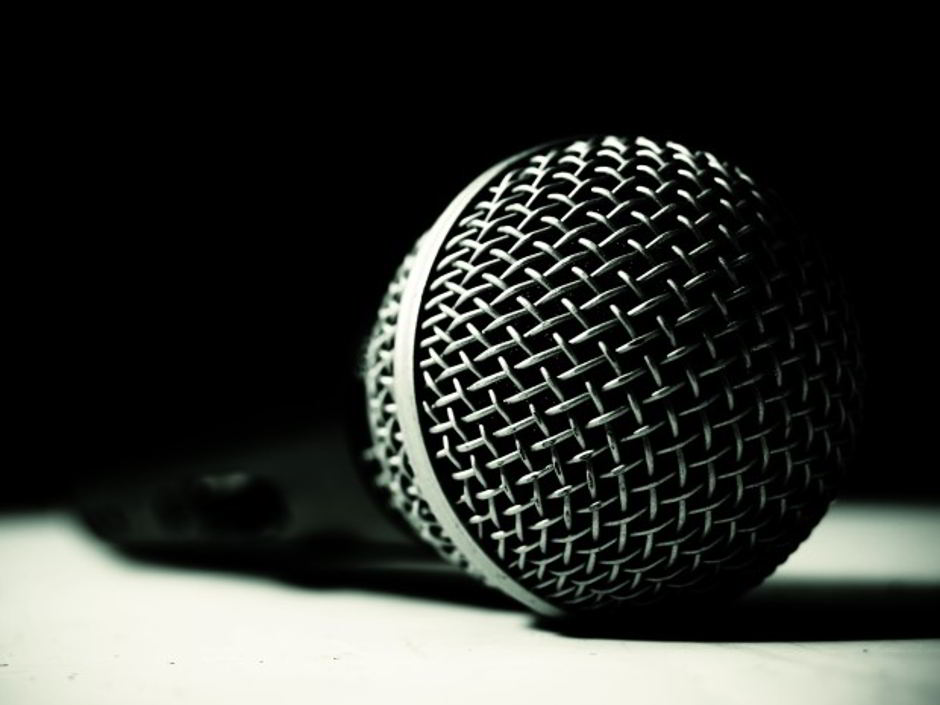 The Bernard Lee Poker Show 07-17-18 with Guest Scott Blumstein
Bernard Lee chats with the 2017 WSOP Main Event Champ, Scott Blumstein. 
View Bernard Lee Poker Show in the directory →
---
The Art Of The Scoop
This week, Greg Vail, our resident split pot specialist, joins us to answer your questions from the forum about Big O and O8. He's celebrating the release of his new book, Scoop! Big O and PLO8: Winning High Low Concepts for the Hold'Em Mind. Written by Vail and edited by Doug Hull, you'll be the smartest person at your split pot table upon digesting its contents. Heck, you'll probably be the smartest split pot player at your table after listening to this podcast!
View Red Chip Poker in the directory →
---
Poker Action Line 07/16/2018
BIG Dave and Joe go all-in on the WSOP Main Event focusing on the Aces vs Kings vs Kings hand that led to the final table and a critical hand that damaged the hopes of chip leader Michael Dyer. The guys also talk HoF and take a quick look at the Big One for One Drop.
View Poker Action Line in the directory →
---
What We Want in a Winner
In this episode of Tells, Busi and Andrew chat about whether it is more important to have an unknown poker player win the main event tor whether it is better for poker in the long run to have professional poker players win the main event.

---
Druff & Friends Show – 07/19/2018 – I'm Too Sexy For My Charity
John Cynn wins WSOP Main Event, but deals with controversial "slow roll" accusation on final hand (topic starts at 0:30:25 mark). Justin Bonomo can't run bad: He wins One Drop event for $10 million, passes Negreanu on all-time money list (1:09:33). MGM draws massive public criticism after suing 1000+ survivors of October 1 Vegas shooting, in legal procedural move — Lawyer Eric Bensamochan to come on to explain it all (1:27:10).
Bad ruling involving exposed card deep in One Drop event draws ire of poker pros on social media (2:33:55). No Average Joe: Cada finishes 5th in Main, registers for $1500 WSOP tournament with 3000+ field, wins it (3:00:49). Dude Looks Like a Scammer (and a lady): Longtime Las Vegas strip headliner Frank Marino has show canceled by The LINQ after he is caught stealing charity money (3:16:49).
SJW Poker Pro Twitter Follies Part 1: Cate Hall claims she's no longer female after kid on the beach supposedly asked her gender (4:10:02). SJW Poker Pro Twitter Follies Part 2: Prahlad Friedman offers "free poker tips to people of color" after blaming all white/Asian WSOP final tables on "systemic racism" (4:36:38). Where can you bet sports legally in the United States (5:03:37)? Insane police video from July 11 shows action-movie-style shootout between cops and fleeing criminals on the streets of Vegas (5:09:30). Allen Kessler Twitter fight with Cliff Josephy leads to debate regarding etiquette regarding who pays for overages on mostly-comped meals (5:46:14). tradershky and khalwat split co-hosting duties.
View Poker Fraud Alert in the directory →
---
World recaps
Scott is at our Ante Up World Championship and we recap the end of the WSOP.
View Ante Up! Pokercast in the directory →
---
17: Top Pair Home Game Poker Podcast 313: Behind the Scenes at the 2018
WSOP

Main Event

In episode 313 of the Top Pair Home Game Poker Podcast, Bruce Briggs and Robbie Strazynski talk about the behind-the-scenes goings on at the World Series of Poker Main Event. Bruce, from the viewer/audience perspective, has lots of questions for Robbie, with his front row seat/media perspective, the answers to which will surely intrigue the podcast's home game fans.

Plus, some fun stories from Robbie's extensive time at the felt over the past three weeks in Las Vegas and a One Outer that'll certainly test the flexibility of your poker trivia knowledge.

View Top Pair Poker Podcast in the directory →
---
Improve Your Game with 15 Quick Poker Tips… and Hard Work |
MED

Monday #23

http://www.smartpokerstudy.com/MEDMonday Article: 15 Quick Poker Tips That Will Make You A Better Player In 7 Minutes

View Smart Poker Study Podcast in the directory →
---
180 –
WSOP

Strategy Hands with Clayton Fletcher

If you haven't had enough, here's another hour and a half of Mr. Fletcher, Mike and I discussing with him a bunch of hands that he played at the tournement, including is not so succesful first day, where he describes himself as 'Sleepy Clayton'. And because we haven't discussed it in a long time, Mike and I briefly talk about cryptocurrency and how recent changes have affected our portfolios.

View Heads Up Poker Podcast in the directory →
---
Ep 089 – Craig Casino
Host Steve Fredlund chats with "Mr. HPT" Craig Casino, a business man and recreational poker player who has had great success, specifically on the Heartland Poker Tour.
View Rec Poker Podcast in the directory →
---
Ask Alex Episode 186 "How To Think Like A Poker Player"
This is Episode 186  of "Ask Alex" on the Oneouter.com podcast. In this episode Alex answers questions on what type of games he would rather play in, crazy games with erratic players or typical abc games filled with predictable players. Alex also answers a question on how to play given our action on previous streets when various draws come in on draw heavy boards.