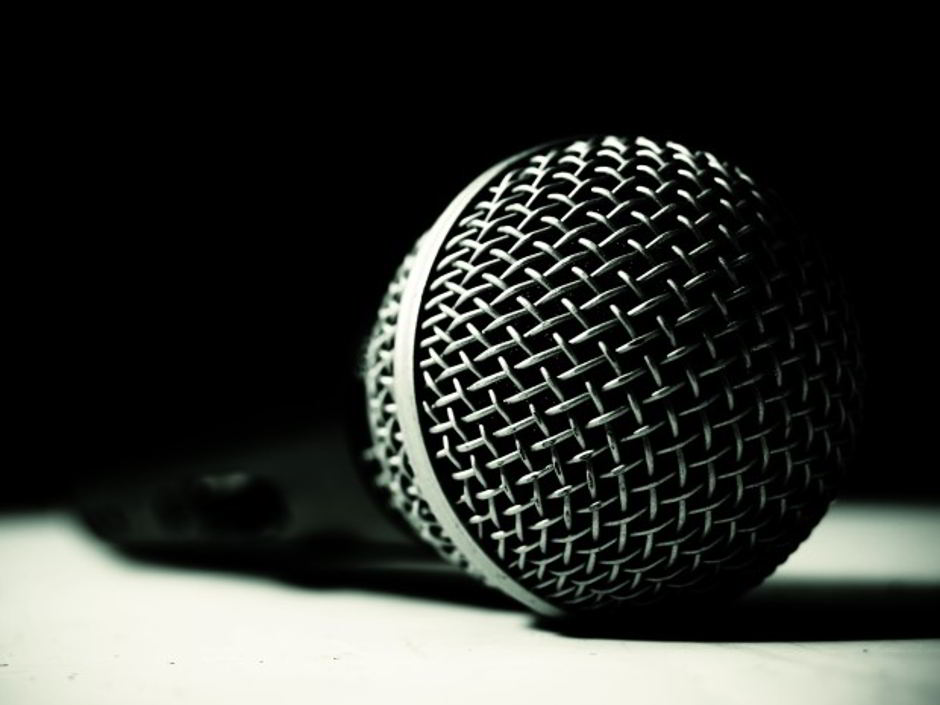 Episode 264: Ivey Bluffs It Off
Nate, in a special solo episode, dissects Phil Ivey's bustout hand from the 2018 WSOP Main Event.
View Thinking Poker in the directory →
---
Running Deep In The Main
Andreas "Rayo" Kniep provided the Red Chip Poker community with a sweat in this year's WSOP Main Event, running deep into Day 5 and a 173rd place finish. Rayo, a student of RCP coach Luke Haward, has been playing poker for less than two years. His introduction to poker came when his marathon-running hobby was interrupted by a hip injury. Rayo reveals how that starting point eventually saw him at the TV table in the Rio.
View Red Chip Poker in the directory →
---
The Bernard Lee Poker Show 07-31-18 with Guest Dennis Phillips
Bernard Lee celebrates the 10 year anniversary of the November Nine by chatting with Dennis Phillips, the first November Nine chip leader. 
View Bernard Lee Poker Show in the directory →
---
Ep 091 – Kenna James
Host Steve Fredlund and Stacey Nelson sit down once again with Kenna James, co-host of the Heartland Poker Tour television broadcast and fantastic player & coach.
View Rec Poker Podcast in the directory →
---
Expected You to be More Angry
We're back! On this episode of Tells, Busi and Andrew chat about their holiday and the  lessons and observations they made about each other.

---
085 – Matt Berkey on The Evolution Of Poker Training
In this episode, Matt Berkey, high stakes poker pro, coach, writer, and blogger, breaks down the strategy, application, and constant evolution of the game. Elliot and Matt discuss the problems with playing hands based on theory alone, and analyze why adaptability is an important characteristic for gives players to gain an edge against their opponents. Listen in to hear Matt explain what his academy, Solve for Why, offers students and why there will always be a "wild card" in the world of poker.
View The Mindset Advantage Podcast in the directory →
---
Ask Alex Episode 188 "The Heat Is On"
This is Episode 188  of "Ask Alex" on the Oneouter.com podcast. In this episode myself and Alex discuss the hot weather, yes that's what 30 year old curmudgeon males do. However, as usual, we do manage to relate it all and bring it back to poker and getting an edge.
Listener questions on this show include…..
Are the software applications discussed in Alex's book, The Myth Of Poker Talent, still those Alex would recommend today?
Also, what changes, if any, would Alex make to the book.
A listener also asks about Alex's take on GTO play and is it just for high stakes games? Alex offers his passionate take.
View One Outer in the directory →
---

AUWC

wrapup

We wrap up coverage of our Ante Up World Championship and look ahead to our AUPT at Atlantis Casino in Reno.

View Ante Up! Pokercast in the directory →
---
Druff & Friends Show – 07/31/2018 – Boy Interrupted
iNinja Poker Tour makes past debts right, reboots with more respectable ownership (1:30:45). James Obst claims he's retiring from poker to embark on a professional tennis career at age 28 (1:44:27). Poker agent sets up "Online Poker Hall of Fame" in what appears to be a rigged election for his clients (2:03:20).
Druff faces criticism for his prior takes on Fedor Holz / Rick Salomon ace-exposure One Drop hand (2:25:30). Vanessa Selbst profiled in New York Times article (2:45:37). Harrah's Laughlin latest Caesars Nevada property to have Legionnaires disease (3:33:55). MGM, Caesars, Boyd form various partnerships to prepare for expanded sports betting (4:03:50). If you're overpaid at a casino, and they come asking for the money back, what are your options (4:15:10)? Parking charges have come to Harrah's and Harvey's Lake Tahoe (4:32:19). Co-hosted by tradershky during the first half of the show.
View Poker Fraud Alert in the directory →
---
18: Top Pair Home Game Poker Podcast 314: Interview with Faded Spade Playing Cards founder Tom Wheaton
In episode 314 of the Top Pair Home Game Poker Podcast, Bruce Briggs and Robbie Strazynski interview the Founder of Faded Spade Playing Cards, Tom Wheaton. An entrepreneur who has gone all in with his product, which aims to be the next evolution in playing cards, Tom has made a huge splash with Faded Spade in a very brief span of time. We'll hear Tom's story, learn about his home game background, and how Faded Spade became the preferred playing cards of the WPT and has partnered with numerous other premium brands in the poker world.
Plus, some fun stories from our co-hosts latest home game sessions and a Gutterball anecdote that'll sure get you laughing.
View Top Pair Poker Podcast in the directory →
---
Poker Action Line 07/30/2018
BIG Dave interviews Ken Lambert, Poker Director of the Isle Poker Room, as they conclude the Florida State Poker Championship Series in Pompano Beach. We also replay an interview with Mark Anton of Atlantic West Management Group as Place Your Chips Caribbean, a game combining poker and an international lottery, is set to launch.
View Poker Action Line in the directory →
---
182 – Zac Elwood & Live Tells Contest Winner
Zac joins me this week to analyze this hand submitted by our contest winner! We start dissecting it from 10:30 onwards, afterwards going a hand that I've recently played and also discussing a piece of Zac's work regarding fake social media account