Donkdown, Kevmath and Negreanu: This Week in Poker Podcasts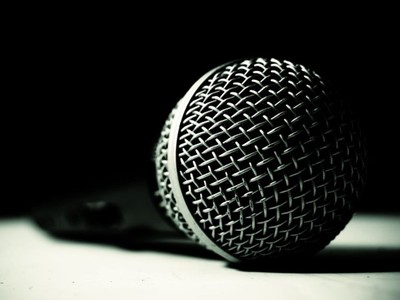 Well there is no doubt that the must listen of the week is DonkDown. The show is nearly four hours long. And though I skipped around quite a bit, I did catch the entire interview with Sam Stein and parts of the interview with Ylon Shwartz. For those of you that are interested in the back stories of poker players but are looking for new and interesting personalities, you should enjoy listening to these two guests.
In the longest segment of the four-hour bonanza, Micon interviews SrslySirus about the public spat he has with QuadJacks. While I won't detail the entire feud, I will say that I personally found it very interesting. Even if you have no idea what it all about, all you have to do is listen to DonkDown starting around the 1:36:00 mark. The segment lasts about 95 minutes and depicts the actions and motivations on both sides of the issue.
When trying to make an assessment of where the truth lies in this situation, you will need to wade through all of the emotional static that surrounds this sensitive issue. However, once you are able to do that the "who did what" and "when" along with the questions that were asked but went unanswered paint a clear picture of what actually happened and why.
If you have been involved in the poker community at all, you are no doubt familiar with the poker media guru: Kevmath. This man is in the know on almost everything poker related, and while many of may be familiar with his work on Twitter, the 2+2 forums and various podcasts and poker news sites, how many of us actually know the story of how Kevin Mathers became Kevmath?
Find out for yourself as Kevmath is the featured guest on the Bernard Lee Poker Show this week. Kevin talks about how he got into the business, what it's like to be on the road covering the poker scene and how his life was affected after Black Friday.
Listen to The Bernard Lee Poker Show with Guest Kevin Mathers →
This week Daniel Negreanu is the featured guest on The Final Table Poker Radio Show. Daniel almost never shies away from voicing his opinion on any topic and this interview is no different. Want to hear more about Daniel's thoughts on Full Tilt and Howard Lederer? They cover it. How about his thoughts on Absolute/UB? They cover that too. Basically, if you're a fan of Daniel or even a hater, you already know you need to check this interview out because you never know what he might say.
One show that I wanted to listen to this week, but didn't get a chance to fire up was Strategy With Kristy. This week Kristy works alongside guest Aaron Jones. According to the description of the show, in addition to the expected strategy talk, they also get into the topic of training videos and answer questions from fans. I've got this one loaded up and will give it a spin on my way to Easter dinner.
Listen to Strategy with Kristy: Aaron Jones →
Watch Training Videos from Aaron Jones →
That's all for this week. As usual, feel free to leave your own reviews, rip on mine, or suggest other poker podcasts for my listening pleasure.