This Week in Poker Podcasts: April 2, 2012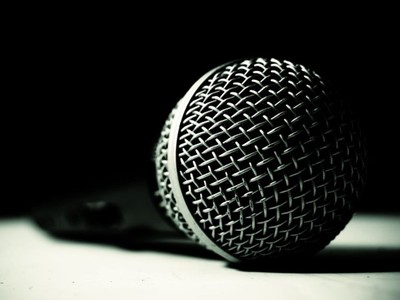 I'm not sure if those of you that consider yourselves Tony G fans will like his guest spot on The Final Table this week. The Tony G that showed up for this interview was Tony G the businessman. He was very subdued and provided a voice of reason among all the doom-sayers.
Dennis and Paul seemed shocked that Tony G had such a positive outlook on the future of the Full Tilt/GBT deal and it sounded like they were in complete disbelief when Tony said he thought it was possible that Full Tilt could return as a force in the online poker world. And when Tony said he could see Ferguson and Lederer back playing live tournaments, I think I literally heard Dennis's jaw hit the floor.
No matter what you think will happen in the Full Tilt saga, I definitely recommend checking out this episode.
Filthy Limper welcomed yet another guest host this week. Brandon "Drexel" Gerson led off the show with an in-depth look at the IGT Heads-Up Limit Hold'em machines that are scattered throughout the Casinos in Las Vegas.
The machines have been discussed at great length in the forums but Gerson reveals that he has been playing these machines exclusively over the last six months and he shares his insights into how to beat them. This segment is a must for any HU limit hold'em player thinking about taking on the IGT bots.
Gerson also hooked the guys up with Teddy "Iceman" Monroe. The "Iceman" is always a nice change of pace form your regular poker player interviews. If listening to him doesn't bring a smile to your face, then you are probably taking life too seriously.
On the Rabbit Hunt this week, Mark and Matt broke down all the recent Black Friday news. First they cover the details of Chad Elie's plea deal and then they get into the more interesting deal struck by the DOJ and John Campos. That leads them to explore the reasons that Judge Kaplan balked at the Campos deal and what it could mean for the future of poker's day in court.
They also tackle the Full Tilt "is it really news" issue and discuss the coverage that the poker media provides to the poker community. Perhaps most people aren't as interested as I am in how events are covered by the poker media, but I found that segment interesting and entertaining.
As a side note, I find that whenever I listen to the Rabbit Hunt I usually agree with one of the guys and disagree with the other. The funny thing is that I find it hard to recall them disagreeing with each other which makes my previous statement a bit puzzling.
The one episode that I wanted to listen to this week but didn't get a chance to was The Tournament Poker Edge Podcast. Because they usually only put out two episodes a month, I try to catch them whenever I can. There isn't much strategy discussed on poker podcasts these days and since Black Friday I haven't been studying much so when thee latest episode of TPE is released I like to get it into my rotation. Throw in the fact that these guys really know what they are talking about and convey information well in an audio only format, and that explains my appreciation for their work.
For those of you that may be fans of the show as well, TPE is alos featured in the Pokerfuse Poker Video Training Directory.
Listen to The Tournament Poker Edge »
Watch The Tournament Poker Edge Videos »
That's all for this week. As usual, feel free to leave your own reviews, rip on mine, or suggest other poker podcasts for my listening pleasure.