This Week in Poker Podcasts: March, 25, 2012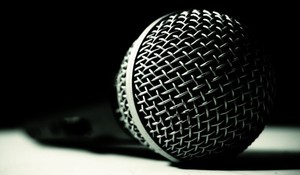 The Final Table had a good show this week. Dennis does a good job of describing the scene at Caesars during the NCAA tournament. He also lets the audience in on a secret: Playing poker during the NCAA tournament is one of the best times of the year to play poker in Las Vegas.
The guys continue on as they try to separate fact from fiction in the recent wave of media attention surrounding the bankruptcy filing of Federated Sports + Gaming before they bring in Poker Hall of Fame Inductee, Linda Johnson. Linda offers her opinion on a variety of topics including the regulation of online poker in the US.
This week OnTiltRadio debuted a new show called Check Raise Café. Their first guest, Lisa Parsons, is someone that I had never heard of and knew nothing about, but the conversation got real interesting real quick. Parsons described how she had been told by a pit boss at the Palms that she was no longer welcome to play blackjack there.
After discussing the incident with her casino host she learned the reason for her exile: she was a poker player. Parsons claims she was told by the casino host that the Palms is no longer allowing poker players to play blackjack because they view poker players as "advantage blackjack players." She was also told by the host that Michael Mizrachi was also turned away from the blackjack tables at the Palms for the same reason. I'm not sure if the story is true, but give it a listen and judge for yourself.
This week the poker documentary "All In" was finally released and the film's director Doug Tirola along with Chris Moneymaker were guests on The Poker Edge. Triola and Moneymaker take you behind the scenes of a movie that was close to being released last year but was significantly delayed and underwent a substantial amount of rework as a result of Black Friday.
That's all for this week. As usual, feel free to leave your own reviews, rip on mine, or suggest other poker podcasts for my listening pleasure.