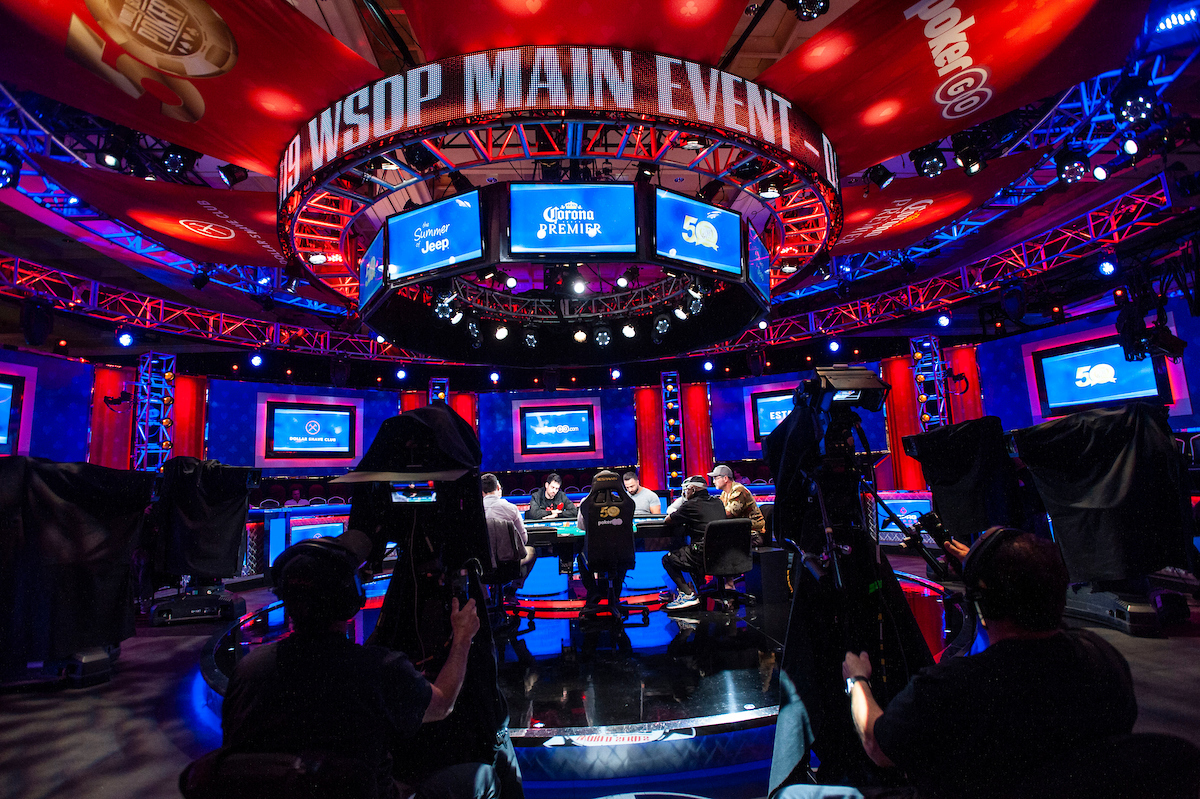 With the World Series of Poker (WSOP) —which ran for its 50th year in 2019— now over for another twelve months, most poker players and enthusiasts are missing the regular sweats and coverage from one of the most prestigious events on the poker calendar.
Luckily Casinomir has put the hard work in to curate a list for players looking for a new casinos in the UK now that the WSOP is over.
Running from May 28 to July 16, The Rio All-suite Hotel & Casino in Las Vegas played host to WSOP as almost 500 poker tables were set up across more than 100,000 square-feet of ballroom space to accommodate thousands of visitors from around the world.
Stand out events in 2019 included the Millionaire Maker No-Limit Hold'em, Seniors No-Limit Hold'em, Double Stack No-Limit Hold'em, Monster Stack NoLimit Hold'em, Crazy Eight's NoLimit Hold'em and the Main Event World Championship.
The Main Event went on to be won by Iranian born, Germany-residing Hossein Ensan—who was the 50th Main Event winner in WSOP History.
Ensan won $10 million dollars in prize money and at 55 years of age became the oldest Main Event winner that the WSOP has seen in past twenty years.
This year's WSOP also saw two poker living legends get included into the Poker Hall of Fame.
Chris Moneymaker, PokerStars ambassador and 2003 WSOP Main Event Winner and poker great David Oppenheim were this year's lucky entrants into the prestigious HoF.
"In the record-setting 50th year of the World Series of Poker, we are reminded how critical Chris Moneymaker has been to influencing recreational players to pursue their dreams and he will certainly be amongst the most important figures of all time," said Poker Hall of Fame Governing Council member Ty Stewart in the press release.
"Being recognized as one of the all-time greats by my peers is truly humbling and I am honored to have been selected to the Poker Hall of Fame," said Oppenheim in the release.
"I have been so fortunate to be able to do what I love for a living. I never planned to be a professional poker player, rather it was a passion that became my job. People often ask me, how does one become a professional poker player? The answer is hard work and that goes for everyone that plays at the highest level. From the time I began playing I was incredibly passionate about poker and it led to me being able to travel this road that has been traveled by very few. Again, I am extremely grateful to be receiving this honor. Thank you."
For those just missing all the action the WSOP provided you can check out some videos from the World Series below.