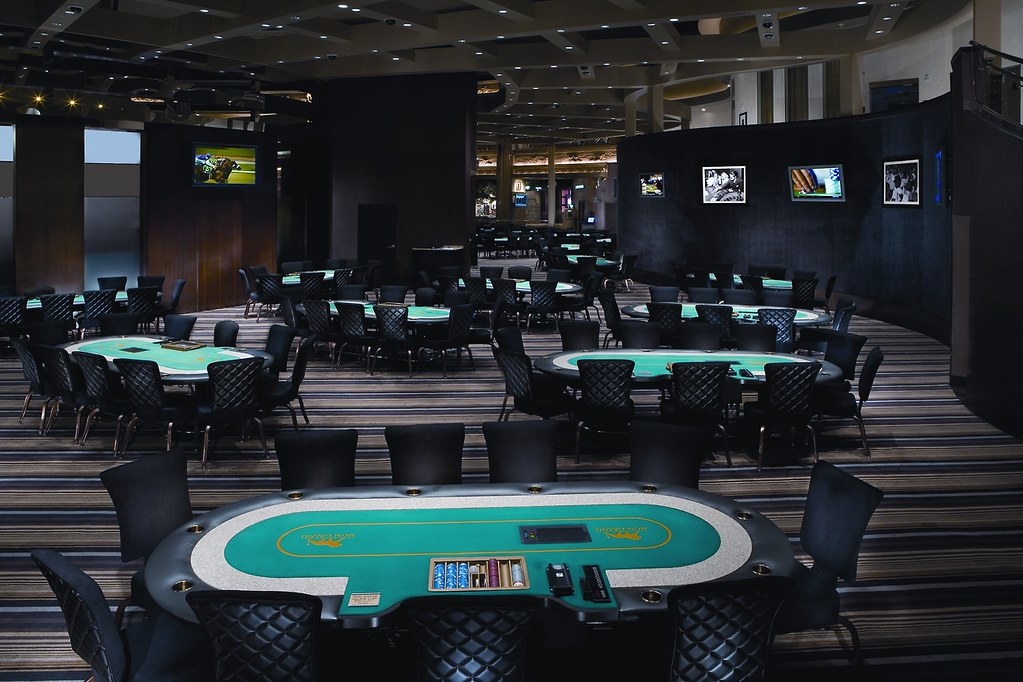 The coronavirus pandemic has caused severe havoc in several sectors of the economy in New Jersey, with many businesses shut down. One of the industries that have been badly hit is the gambling and casino gaming industry.
Many casinos have been shut down during this period, with growing uncertainty about the future of several casinos. Poker houses have also suffered, and it appears that it is unlikely for them to open anytime soon.
In late June, the governor of New Jersey, Phil Murphy, was non-committal about re-opening Poker rooms as he revealed that they were not part of the businesses scheduled to open with the initial re-opening process. Meanwhile, casinos were allowed open, but authorities provided strict guidelines that must be thoroughly followed.
As casinos open while poker rooms remain closed, what does this mean for New Jersey and the gaming industry? Does this imply that players will now look towards embracing alternative options? For example, some online casinos offering poker services in New Jersey are already listed on OLBG and you can check them out here. This article will look critically into the implications of continuous closure of Poker rooms in Atlantic City.
Increasing sentiment towards poker tournaments resuming in New Jersey
This development has resulted in the dampening of expectations from poker players as there has been a clamor for tournaments to return to New Jersey.
These sentiments are shared by some of the top players in the poker industry. In fact, the World Poker Tour's Executive, Matt Savage, recently stated his confidence in the possibility of large scale multi-table tournaments starting very soon. However, for this to happen, there will is a great need to ease some of the restrictions in place.
Playing poker online is always different from the surreal experience of playing with other competitors on the table. Several casinos have posted losses with some depending on visitors who spend huge amounts in their establishments.
In addition, there needs to be incentives that would keep famous poker tournaments active when they eventually open. Meanwhile, it is good to note that the industry is also experiencing a paradigm shift. With top poker tournaments such as the WPT Online World Championship and World Series of Poker held online this year, traditional casinos are feeling the heat. They are on their toes to make sure they get things back running before the end of 2020 to avoid the repeat of online tournaments in the next year.
New Jersey can follow in Nevada footsteps
One solution that can work for both the government and casino owners in New Jersey is to follow the steps taken in the gambling headquarters, Nevada. The state told casinos that they could only have a maximum of four players on the table in what many thought was a blow towards live poker in the state.
However, legislators quickly amended these laws based on the improving status of the state in terms of its COVID-19 control and relaxation of some of the rules. It is understood that several casinos have upgraded their tables to have enough spacing and protection to allow up to six players at a time.
In addition, the screening mechanisms deployed are now advanced to the point where players can feel comfortable enjoying poker games. There are also expectations that several casinos are exploring the installation of plexiglass on their tables to reduce the potential spread of the novel coronavirus.
Nevada has recorded success with these measures. For example, the Bellagio poker room now runs between 15 to 20 tables simultaneously. This has spurred discussions within other states that the gambling sector could follow this model.
This sort of model could work in New Jersey and would see many poker rooms resume service within a stipulated period.
Cashless transactions could be the way forward for casinos
The COVID-19 pandemic has accelerated the need for a cashless society, and this is increasingly becoming important in the Casino industry. Online casinos are becoming attractive to poker players around the world, and the ease of transaction is seen as a significant factor. Traditional casinos are also adapting, with many casinos offering more options for players to enjoy their favorite games.
There are plans by notable gaming groups to push for more casinos to accept cashless transactions. The American Gaming Association is at the forefront of this movement as they have made several press releases urging members to adopt cashless transactions.
Conclusion
If there is one sure thing about casino companies, they are always quick to adapt. This is already being displayed in response to the massive disruption facing the industry due to COVID-19. As poker rooms struggle for survival in Atlantic city, it would be interesting to see how these developments would change the gambling industry in the coming months.