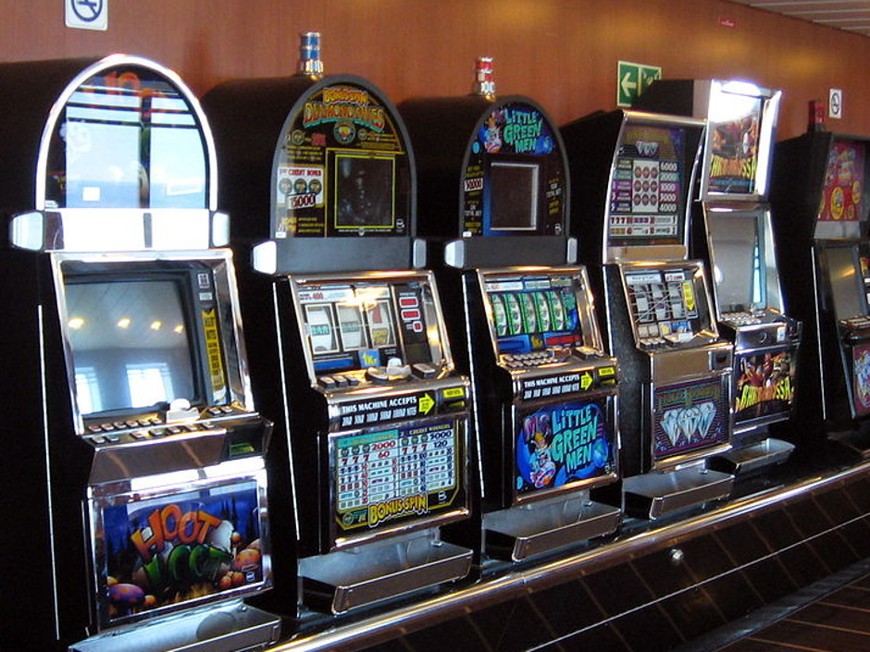 With flashing lights, infectious sound effects and riveting game play, slot machines have been the bedrock of the gambling industry for many years. The story of their evolution into what we see today in online and land based casinos is as fascinating as it is lengthy. Until very recently in the UK, you'd find them adorning the walls of every pub, bookie and cafe and they were a widely accepted part of the culture. You'd even be able to pass away the time spinning the reels whilst waiting for your train, cab or plane. If you ever got a ferry to France you'd very rarely get from one side of the channel to the other without sticking a few quid in and taking your chances. Yes, fruit machines or 'fruities' as they are just as commonly known in the UK, are ingrained in the world's popular culture.
But where did they come from?
Well, that depends who you talk to. The most common answer you'll receive is that the Liberty Bell, created by Charles Augustus Fey in 1895, was the first slot games, but you don't have to dig too far to find out that a poker machine, created in 1891 by a New York based company called Sittman and Pitt was most probably the first. The Liberty Bell is clearly closer to what we know as a slot machine today, however, with three reels and five symbols – hearts, diamonds, horse shoes, spades, and, as you'd expect from the name, bells, which were the highest paying symbol.
In 1902, soon after these incredibly popular machines had started too boom, they were suddenly banned and the machines were prevented from being allowed to award cash prizes. They needed to take a different direction and this came in the form of dishing out sweets and candy as prizes. Machines continuing to be created and improved despite the ban on real money awards, but it wasn't until much much later until we saw the famous 'one armed bandit' side-arm mechanism ditched in favour of a more user friendly experience.
The late sixties saw a significant step forward for the machines as the first electro-mechanical slot was developed and then 10 years or so later things really started hotting up as the first real video slot, using an integrated Sony TV set, was released to the public. Created by Las Vegas based company Fortune Coin in 1976, it wasn't long until it was fully tested and a certified hit on the Vegas strip and throughout the region's casinos.
Fast forward another twenty years and machines in England had taken a different direction with mot fruities offering a separated feature game (often known as 'the board') that was activated from within the base game. This would generally offer cash or feature wins and help to highlight the theme of the machine, whether it be Pink Panther, or The Italian Job.
This theme then carried through into the more traditional three and five reel slots too when, in 1996, WMS Industries released a slot called 'Reel Em' which allowed players a second screen experience, or as we regularly call them these days, a bonus game. The base game still played an important part and could yield big wins in itself, but activating the bonus game became the main goal for players. And that's still true today, with virtually every online slot offering the chance to trigger either a free spins or bonus round. The biggest difference today is the vast choice of games we have available, with the differing game types and content giving us the variety we crave. From TV shows and superheroes, films stars and sports stars, there is no curtailing the wide ranging content that just keeps on coming out through the latest slot machines.
Helpful staking gizmos and various auto spinning devices have come and gone, but as well as the continued improvement in graphics and content that we all expect and demand, what will the next really big technological advance be in the world of the 'one armed bandit'?
We wait in eager anticipation for the industry to play its next hand…