New Online Slot Leverages Popularity of Emoticons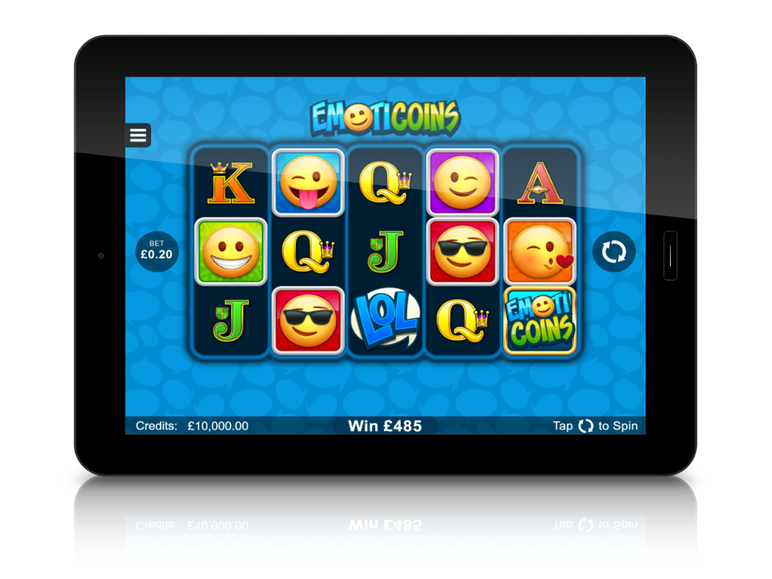 A new online slot recently released by popular online gaming software developer Microgaming uses wildly popular emoticons to draw the attention of online slot players.
EmotiCoins, the five reel slot featuring 30 paylines is the brainchild of two Microgaming staffers, Anna McChesney and Rob Mercer. The idea was pitched through the Microgaming Idea Factory, an employee-driven program that encourages innovation.
"Spearheaded by Lydia Barbara, the Microgaming Idea Factory is a staff-powered innovation initiative that collects, filters, refines and presents ideas on anything to do with Microgaming culture, processes and technology," according to a company press release. The Idea Factory was recognized for its ingenuity when it won the 2017 Spark Award.
Emoticons started out as merely a combination of punctuation marks used to portray facial expressions that conveyed the emotions of the person sending a text-based message such as an email, instant message or a simple text message.
The practice quickly evolved into the use of actual images that have become a staple in many messages sent today and are their popularity blossomed even further with the growth in popularity of social media.
Also serving as PR Manager for Microgaming, EmotiCoins co-creator Anna McChesney was able to provide an interesting perspective on what theme might prove popular with the general public. "As a marketer, to me the use of emoticons in social media and communication is fascinating; they have essentially become a universal language," McChesney exclaimed. "92% of the world's online population use emoticons, so developing a themed game would automatically target the demographic of our operators' players."
The cleverly named EmotiCoins features a combination of bright colors and eye-catching graphics that are paired with a bubbly, upbeat soundtrack and include cute and cuddly characters such as Tears of Joy, Kiss and Winking Face.
The game also includes two new Wild features (Wild Blast™ and Wild Stickers™) that are accessible via normal game play as well as through free spins. Wild Blast™ can be triggered on any spin and when it comes up it grants an additional five Wilds and guarantees a win. If a player gets three scatters in the base game, it will trigger 10 free spins with Wild Stickers™.
The game offers players the chance to win of up to 92,000 coins and can be played with a minimum wager of just thirty cents. Players can find the game on sites that display the Microgaming and Quickfire logos, such as those striving to be the UK's best online casino. The EmotiCoins can be played on both mobile and desktop devices.
McChesney and Mercer noted that emoticons added to the popularity of messages on social media, increasing the number of likes a post can get as well as increasing the likelihood that a post will be shared by others. They also worked with the Business Intelligence team to identify certain game features that had a high probability of being popular with players.
Mercer, who also works on the Enterprise Solutions Team, commented, "It was amazing to see what they did with the research and background we developed. We really love the completed game!"