Number Of Female Poker Players On The Rise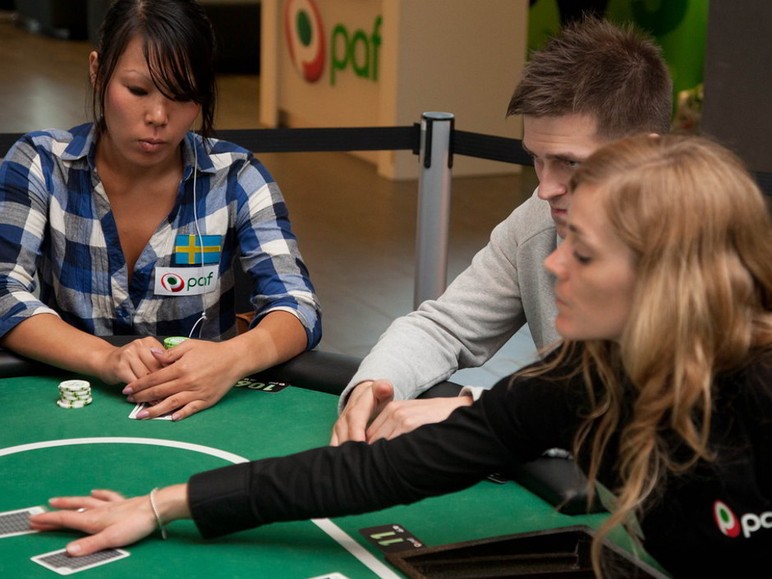 Poker has traditionally been a bit of a male-dominated pursuit and while that remains the case in some respects, the number of women playing the game has increased and it is a trend that is almost certain to continue in the coming years.
It has been fuelled by a number of factors, not least of course by increasing equality, but also by several specific factors when it comes to poker itself. In recent times poker has become more accessible, with online gaming taking off and giving people – of both sexes – the ability to play from anywhere you want and also pretty much at any time. There has also been more female players succeeding and winning big cash prizes, the creation of ladies tournaments, and coupled with more poker advertising, particularly on television, it is no surprise numbers have steadily risen.
Even as far back as the early 1900s, however, women were playing the game and one of the most famous earlier female pioneers was 'Poker Alice', full name Alice Ivers. She was regarded as a formidable poker player initially getting involved in the game as a dealer, before later playing as a means to provide for herself following the death of her first husband, Frank Duffield. She later said she'd won over $250,000 in total during her poker career, around $3.6 million in today's terms.
Fast forward to now and female poker players have increased dramatically on the professional stage – with almost 10,000 featuring on the Women's All Time Money list and winning big money.
Last year Courtney Kennedy took home the grand prize in the World Series of Poker (WSOP) Ladies Championship, and while some people like to carry around rankings of the best poker hands while learning the basics of the game, it is clear she is a pro. Indeed the Detroit casino dealer collected $149,108 in prize money to become the 39th winner, emulating what Jackie McDaniels had done back in 1977. Interestingly, back then the inaugural event had a prize fund of just $5,580 and only 93 women took part. Today that number has increased roughly ten-hold, with a record 1286 players taking part in 2007. Last year it was 818 – and while down from 2007, the general trend is still an upward one.
Kennedy, however, features only 278th in the Women's All Time Money list (as of March 2017). The top-ten players have all earned over $200,000, with Vanessa Selbst becoming the first female player to break $10 million in all-time poker winnings back in 2015. Selbst is also the only woman to have ever reached the number one ranking in the world on the Global Poker Index and has now earned over $11.5 million from the game.
It is the success of players like Selbst – as well as others such as Kathy Liebert, Annie Duke, Annette Obrestad, Vanessa Rousso and Liv Boeree – that has proved poker is no longer a male domain. While the number of female poker players remains small in comparison to men, it is up to around 8% at casinos and tournaments, up to one third online, and can surely go in only one direction in the future.