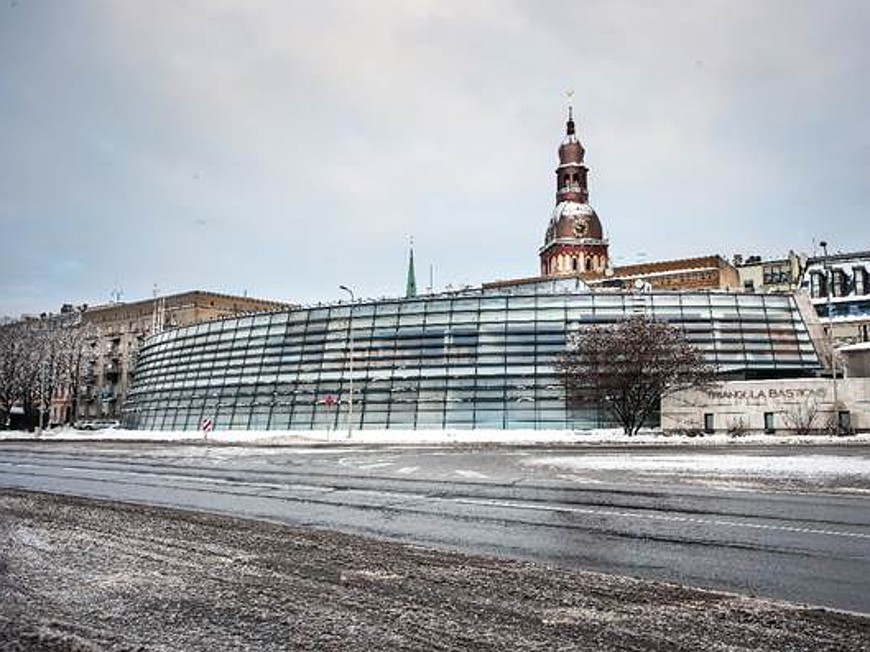 The popularity of the "live casino" experience has prompted Playtech, one of the world's largest online gaming operators, to make a major investment in providing the feature to its customers.
From a user's perspective, online gaming has several advantages over its land-based counterpart. The safety and convenience of playing from the comfort of their own homes (or even when on the go), free play options and often time, more valuable incentives are just some of the reasons that players chose the virtual tables over the bricks-and-mortar casinos.
However, a growing trend in the online space sees players flocking to tables where they can have a real person as their croupier. In fact, Playtech cites "a huge surge in client demand" as the driving force behind its opening of the world's largest live casino studio.
Riga, Latvia is the home of Playtech's new next generation gaming facility. Boasting 8500 square meters (that is more than 91,000 square feet), the new studio is equipped with hundreds of state-of-the-art cameras, a vast gaming area with custom-made tables to suit the online gaming environment and a massive dealer campus where training and development for the live casino dealers will take place.
The new studio will provide players with an ultra-modern gaming environment equipped with the latest advancements in technology.
Much of Playtech's European live casino operations will take place from the new facility, but the company also has other live casino studios in the Philippines, Spain, Belgium and Romania. Regional preferences of customers as well as gaming regulations in certain jurisdictions require flexibility in servicing global online casino operators from different locations. Players in Sweden can choose a casino online from many that are available. Players looking to find a new place to play in 2017 can find a list of sites and reviews at casinointernet.se/nya-casinon.
"This has been a huge undertaking but, more importantly, is a huge step forwards in live casino and one no other company except Playtech is capable of making," commented Mor Weizer, CEO of Playtech, in a press release announcing the new facility.
"Our licensees' offerings have firmly been futureproofed with the completion of our new studio, leading-edge software and hardware and state-of-the art control centre. And crucially, it is their players who will benefit the most from the best live casino offering on the market," Weizer continued. "This now gives us the platform to deliver the next generation of live casino to our customers, and will also give us the flexibility and ability to deliver many new and innovative products," added Weizer.
Live Dealer Casinos
With the advent of advances in internet technologies such as high definition web cams, faster, more reliable internet connections and live streaming capabilities, live dealer games have exploded in popularity.
Live dealer casinos use live streaming video to show the actions of the gaming unfold in real time instead of the solely relying on the computer-generated experience that is commonly associated with online gaming.
Users can even interact with their dealers through a chat function. Dealers can then respond to questions and comments by speaking directly to the players.
One of the reasons that online gaming has evolved in a way that now includes live dealers is a trust factor. Those players that are suspicions that companies are rigging the online gaming experience often prefer to be able to see a real person as their dealer using real cards or a real ball and roulette wheel.
Live dealer games also provide an aspect of social interaction that is not present in other forms of online gaming that adds to the overall entertainment value realized by the players.
As long as you have a reliable high-speed connection you can have the live dealer experience at home on your desktop of on your phone or tablet.