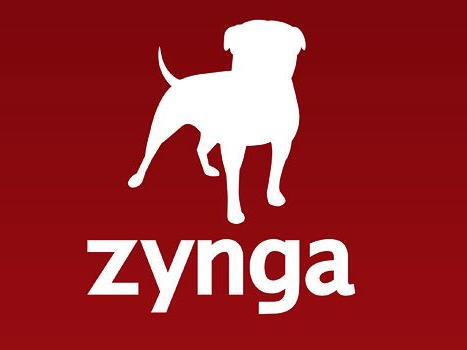 Free play online poker giant Zynga Poker now has its own interpretation of the lottery sit and go format popularized by Winamax's Expresso and PokerStars' Spin and Go, called Spin & Win.
In Spin & Win, players take a seat at a three-handed, ultra-fast tournament with a winner-takes-all prize.
As with other jackpot formats now common across the online poker industry, this top prize is randomized at the start of the tournament, giving players the opportunity to vie for a large prize for a relatively small buy-in.
"Our players have asked for faster-paced tournaments with bigger rewards, and we believe Zynga Poker's new Spin and Win tournament mode truly puts our players in the hottest seat at the table," said Bernard Kim, President of Publishing for Zynga.
As with all the branding in the "tournament center" of Zynga Poker, the games are World Poker Tour-themed. Zynga and WPT formed a partnership a year ago.
The first WPT games went live last September as an optional mode that allowed players to "play like a pro" in higher speed games, with higher payouts, it was said at the time. Since then, all tournaments are branded under WPT's umbrella.
"Combining this quicker, more aggressive tournament style with the famous World Poker Tournament [sic] brand gives players the most compelling virtual experience in the sport of poker," it was stated this week.
The games are designed to last from five to eight minutes. Buy-ins start at 250,000 free chips up to 1 billion chips. The prize ranges from two times to eight times the buy-in. The frequency that these prizes are awarded was not revealed.
That is a much narrower scope than most games—on real money poker sites it is usual for the top prize to be 1000 times the buy-in, or even larger. To take a recent extreme example, PokerStars introduced a $40 Spin & Go on PokerStars with a $3 million top prize—75,000 times the buy-in (this only occurs on average one time in 20 million games).
The reason for Zynga choosing a much lower top prize is likely due to the economics of free play poker sites. If a player were to win, say, one trillion chips, there would be nothing really to do with such a large account balance—chips cannot be withdrawn, and there would be no way to "spend" all those chips. It would ultimately be the end to the player's journey in-game.
"We need to look at how to tune the levels of currency against how the tournament structures have unfolded," said Zynga CEO Frank Gibeau, at the time. "And so we are in a place where when you have life services, there's points and times in their life cycles, where you see some strain inside of the economy, you see some strain in terms of existing players."
The new lottery games sit alongside WPT Sit and Gos, the only other tournament games currently on offer. Spin and Win are notably higher stakes—buy-ins of 250k up to 1 billion, compared to 100k up to 100 million at sit and gos.
"Spin and Win is the latest development from our great partners at Zynga Poker to enhance the World Poker Tour experience for their players," said Adam Pliska, CEO of the World Poker Tour. "This innovative addition to the WPT Tournament Center is a testament to the creativity of Zynga Poker and gives their players another unique way to engage with the World Poker Tour."
Zynga Poker Spin and Go is available today across the operator's various platforms, including Facebook and mobile.