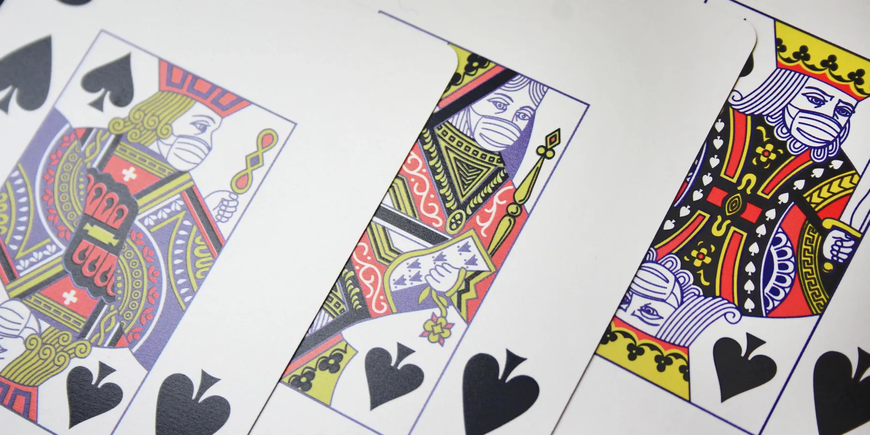 An unexpected consequence of the world going into lockdown has been a surge of interest in online gaming. And poker is right at the top of the list of games that new players want to try out. When you take a step back and think about it, that's no great surprise. While anybody can play roulette or blackjack, poker is one of those games that everyone's aware of, but many have not quite got around to learning.
There's never likely to be a better time than now to settle down with a deck of cards, or perhaps more likely in front of your laptop, and get to grips with poker. If you are among the thousands trying out the game for the first time while we wait for the world to return to normality, here are some valuable tips.
Start with the basics
Ignore the naysayers who sneer at video poker. For an absolute beginner it is the obvious place to start. There are numerous free apps available, and you are best off starting with one that's just for fun rather than playing with real money before you know what you are doing. The great thing about these apps is they also coach you along the way, giving you a virtual dig in the ribs if you make a strategic blunder over which cards to hold or discard. When you move on to more advanced forms of the game, it's absolutely vital that the basic hands in terms of a full house, straight flush and so on are second nature to you. Playing video poker is the perfect way to achieve that.
Live gaming
Ordinarily, the next progression would be to head to your local casino and try a game like Caribbean stud poker. Here, it's just you and the dealer, a little like blackjack. The casinos might be closed at present, but you can still play the game online and if you choose a platform like Mr Gold, you can even do so against a real live dealer. You could also try three card poker at this stage. The great thing about the game of poker is its variations, so get to know as many as possible.
Hit the big time
OK, so a few days of video poker and an hour or two playing Caribbean Stud won't quite have you ready to take on Daniel Negreanu. But the biggest joy in poker is to sit down at a table – even a virtual one – alongside other players. For a beginner, the best platform for this is a micro stakes tournament. As the name implies, the idea here is to play for fun, and stakes are limited to a negligible sum – perhaps a couple of cents. It's a little like the old concept of playing for match sticks, and is the perfect way to gain poker experience without putting your finances at risk. You'll find plenty of fellow beginners out there, so why not all learn together?