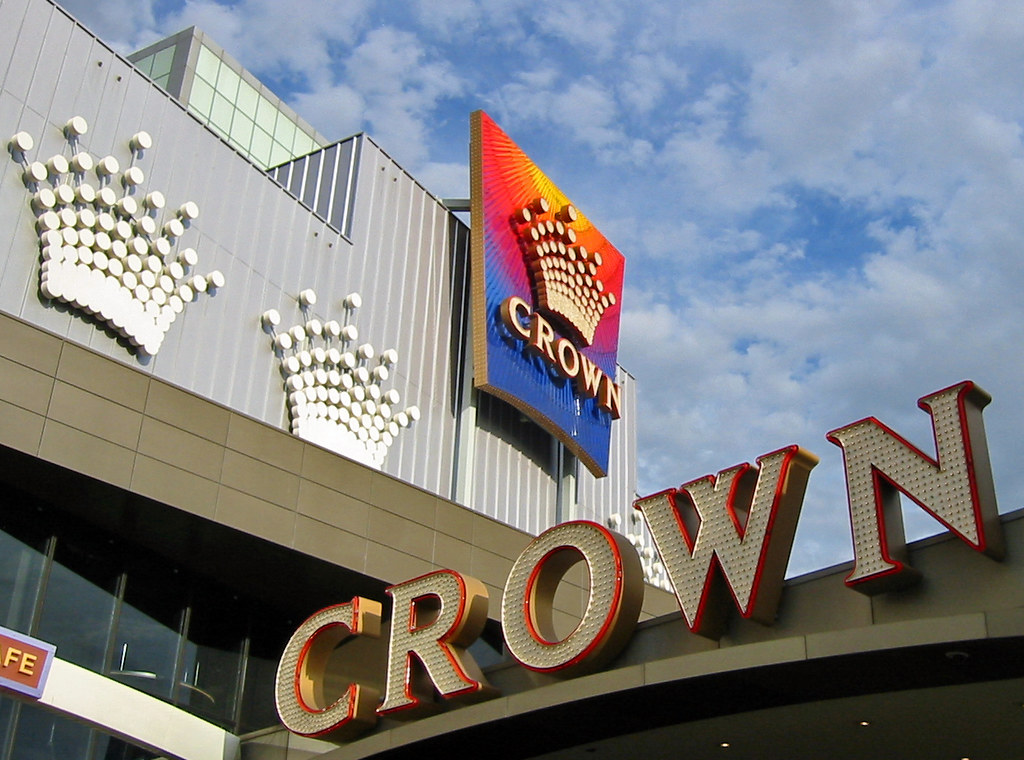 Crown Resorts is the biggest casino operator in Australia and also has the unwanted reputation of being the most controversial operator down under. Crown Resorts has been hit with a number of allegations in recent times that has tarnished its brand image, forced it to shutdown offices all across Asia and abandon its expansion plans in the United States and Japan.
Whistleblowers Get Crown In Trouble
Crown Resorts has been hit with multiple allegations over the last couple of years as whistleblowers have provided MPs with inside information on how the casino operator flouts multiple gaming laws in an effort to cater to the needs of its VIP customers.
The Australian casino operator used to generate more than 50 percent of its gross gaming revenues (GGR) from its VIP clientele who mostly come from Mainland China. Crown is used to rolling out the red carpet to these VIP gamblers who are known to spend millions of dollars at the casino tables.
Crown has flown a number of VIP gamblers out to Australia for free and also allowed them to stay at their casino hotels for free. Whistleblowers suggest that the casino operator provided these VIP gamblers whatever they required and this included drugs and prostitutes. There are also serious allegations that Crown Resort executives worked with officials from the Department of Home Affairs to help these VIP gamblers get their visas and come into the country.
Independent member Andrew Wilkie has been one of the key legislators who have targeted Crown Resorts in recent years. He has called on the Royal Commission to launch a detailed inquiry into all of these allegations and suspend the license of Crown Resorts if there is proof of such violations.
Crown Melbourne – Breaching
AML

Laws

While all of those allegations are serious, the most concerning allegation comes from three inspectors from the Victorian state gambling watchdog. These whistleblowers recently released video footage taken inside Crown Melbourne which shows stakes of A$100 and A$50 dollar bills being casually handled inside the Suncity junket room.

Suncity is one of the biggest junket operators in Asia and is responsible for bringing in VIP gamblers to casinos around the world. Crown Resorts has tied up with Suncity to get a steady flow of Chinese gamblers. The junket operator has its own VIP gambling room inside Crown Melbourne and the video released by the whistleblowers suggest that money laundering is taking place in the open.
Controversial Money Laundering Video
The video shows an unidentified man walking into the Suncity junket room and pulling out stacks of cash from a plastic bag and handing it over to the cashier. The cashier then goes on to accept the packets of cash and hands over casino chips to the man after which the deal is over.
This is a straightforward method used by money launderers to wash their money at casinos. The Victorian Commission for Gaming has anti-money laundering laws in place and casino staff are expected to follow these AML laws to ensure that no money is washed at the casino. However, the video shows that the entire process was very casual and makes it appear like it was just another day in the books.
Check out CasinoShortList.org, which was recently updated with casino reviews, highlighting any money laundering or other violations that players should know about.
Crown Resorts Denies Money Laundering
Crown Resorts has denied all allegations of money laundering and claimed that there was no authentic proof to these allegations. The casino operator confirmed that it strictly complies with state gaming regulation and also ensures that it remains fully compliant of money laundering regulations. This is not the first time that officials have been concerned about money laundering activities at Crown casinos!
Crown Resorts stated that it is regularly monitored by the Australian Transaction Reports and Analysis Centre (Austrac) and has strong internal policies that cover its anti-money laundering (AML) and counter-terrorism financing (CTF) program. The casino operator says it fulfils its obligations to report all international fund transfers, transactions that are over $10,000 and any transaction that it considers suspicious.
Steps That the Gaming Regulator Must Take
The Victorian gaming regulator has faced flak in the past for not doing enough to discourage Crown Resorts from continuously breaching gaming laws. The state regulator needs to take urgent action in order to save face and also ensure that all these allegations against Crown Melbourne gets addressed swiftly and properly.
The regulator has carried out investigations in the past over different allegations but most of the time any breaches found have been either downplayed or Crown received a small fine. This time around the Victorian regulator has to launch a full-fledged enquiry into all allegations and keep MPs as well as the general public informed of their findings.
If their investigation shows that Crown Resorts has deliberately breached money laundering laws, they will have to think about imposing the biggest fine in Australian casino history to teach Crown Resorts a lesson they will not forget and also to send a stern message to the rest of the casino industry. There is also the possibility that the regulator could take a very harsh step and decide to revoke the license of Crown Resorts.
Casino staff must be re-trained on money laundering policies and a re-training schedule must be fixed and monitored to see that the training is carried out at regular intervals. If the investigation shows that senior management or casino staff encouraged money laundering activities, they need to be immediately terminated.
The Victorian gambling watchdog can also dedicate more police personnel to Crown Melbourne and train them to specifically watch out for suspicious characters and keep a close watch on casino operations. If more evidence and allegations surfaces against Crown Resorts, it is quite possible that a Royal Commission investigation will launch to get to the bottom of what is actually going on at Crown Melbourne!