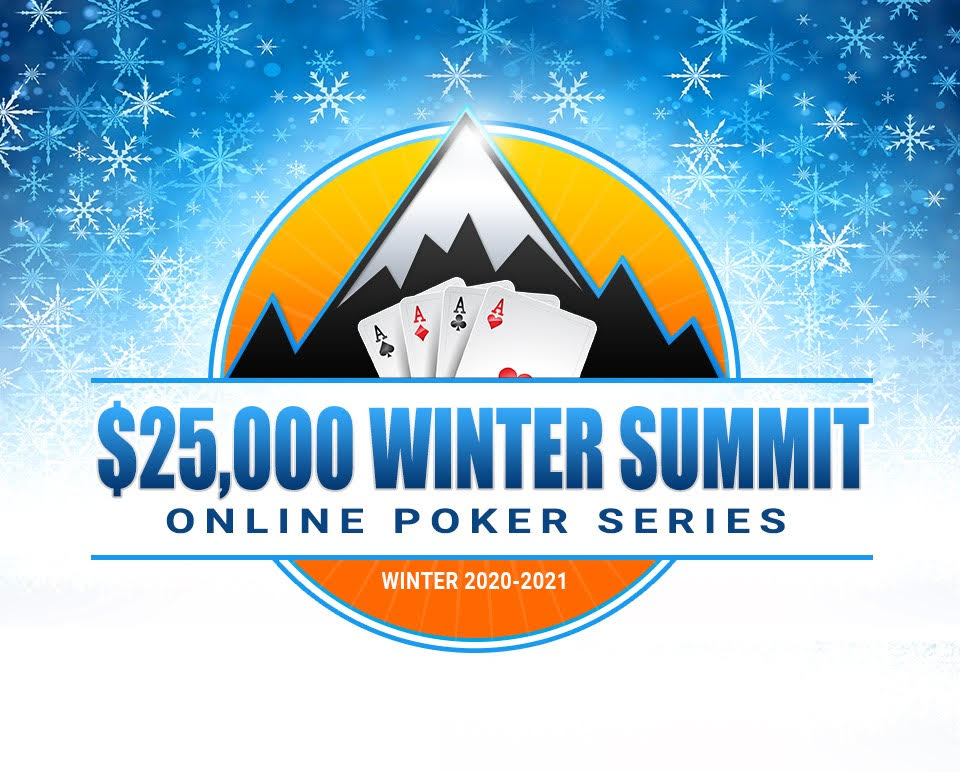 The greatest place to play fully legal online poker is National League of Poker (NLOP)! NLOP has an insane prize pool that is steadily growing every month, and is free to play. With over 1 million players and over $40,000 in monthly cash prizes, NLOP is constantly adapting and adding new tournaments and features to the site.
Among the exciting features that NLOP has to offer are private password protected tournaments for its players. With this feature, a player can set up their own game and invite their friends. They can use this to create their own stakes, and even set up their own video calls to use their poker faces. This has been amazing for players who enjoy private games but are unable to see each other and play face to face.
On top of over $40,000 in monthly cash prizes available to players, NLOP has launched the $25,000 Winter Summit Series. The first place winner of this online poker showdown will be receiving a $10,000 payout! This series started in November and ends in March 2021, and poker players will play through 8 steps until they reach the Championship. The final step 8 qualifiers are taking place every Wednesday and Saturday until the very end, when one player will remain and conquer the summit!
"When we started Cafrino, we had one goal in mind- to create the best free-to-play, legal online poker experience that was as close to real-money-gaming as possible," said Mike Murphy, CEO of parent company, Cafrino. "On other platforms all players have unlimited chips and go all-in, non-stop. We wanted to stay away from that. To keep our games more authentic, we have implemented an ascending "steps" structure that creates value in the higher level games. Only those that have what it takes can make it to the upper levels."
"With tens of thousands of players competing on our platform, you'll always find a game to play. The new $25,000 Winter Summit Poker Series will definitely be exciting for all players. We're looking forward to awarding the first place winner with that $10,000 cash prize," Mike stated.
Prior to the Winter Summit Series was the $10,000 Summer Splash Championship. The final game of that series took place on October 25th, 2020, with the first place winner receiving a $5,000 payout! Other great prizes NLOP has given away are many $10,000 entries to the World Series of Poker (WSOP) Main Event.
When not competing in the awesome series NLOP has to offer, players can register and play in weekly $500, $1,000 and $2,000 deepstack, turbo, high roller and seven stud games at NLOP.com, the greatest place to play fully legal online poker risk free in the USA. Follow them on Facebook for promotions and extra free weekly tokens. Good luck to all at the tables!
About
Launched in 2006, NLOP has become recognized as a top destination site for prized-based, free-to-play, legal online poker. NLOP enables players to win cash and prizes daily with no financial risk. Players at NLOP enjoy a unique social gaming experience. NLOP has over 1.3 million registered users and has awarded over $5 Million in Cash & Prizes to date. http://www.NLOP.com.
Cafrino, itself formerly an online poker brand, is NLOP's parent company since acquiring it in 2017, and solves the key problems advertisers and social online gamers are facing with engaging games built to deliver a non-obtrusive advertisement experience, maximising user time and revenue.