DFS

Tool of the Week: LegalSportsReport.com

Make following the news on the Daily Fantasy Sports industry part of your preparation.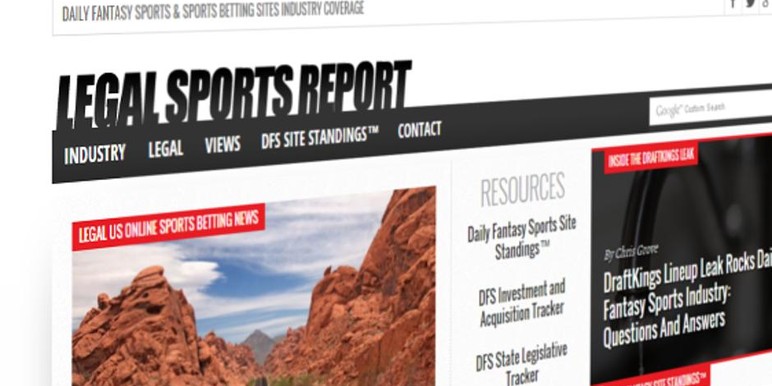 If you are a serious Daily Fantasy Sports player or even if you just dabble in it, keeping up on the latest news about the industry is a really good idea.
Not only are DFS commercials everywhere you look, but so are reports of scandals and government investigations that can impact your play, but not all of the reports are accurate.
The best way to keep up on what is going on in the ever-changing world of DFS is to read LegalSportsReport.com and follow them on Twitter. Their in-depth high quality reporting on the state of the DFS industry will keep you in the know and allow you to make good decisions on which sites you play on.
For instance, did you know that gaming regulators in the state of Nevada have declared DFS gambling and now require DFS companies to be licensed? As a result, most of the major sites no longer serve players in Nevada, and other states are looking into the legality of DFS too.
There have been several class action lawsuits filed against DFS companies, will any those affect you? You can read all about them at LSR.
DFS Tool of the Week is brought to you by


LSR also has a handy State-by-state DFS eligibility chart to keep players informed of which sites are available in which states. They also track all of the DFS legislation introduced in state houses across the country. So, if it seems that DFS laws in your state are trending in the wrong direction, you can contact your local lawmakers and possibly make a difference.
Or, maybe you have heard about these lounges sponsored by DFS companies and are looking to check one out nearby. You can do that too at LSR by visiting their Daily Fantasy Sports Lounge Tracker.
The bottom line is, if you have money on any of these DFS sites, you need to be following the news, and there is no better place to get accurate, detailed quality news about the DFS industry than LegalSportsReport.com.