DFS

Tool of the Week: NFLsavant.com

Make sure you have all the Daily Fantasy Sports statistics you need.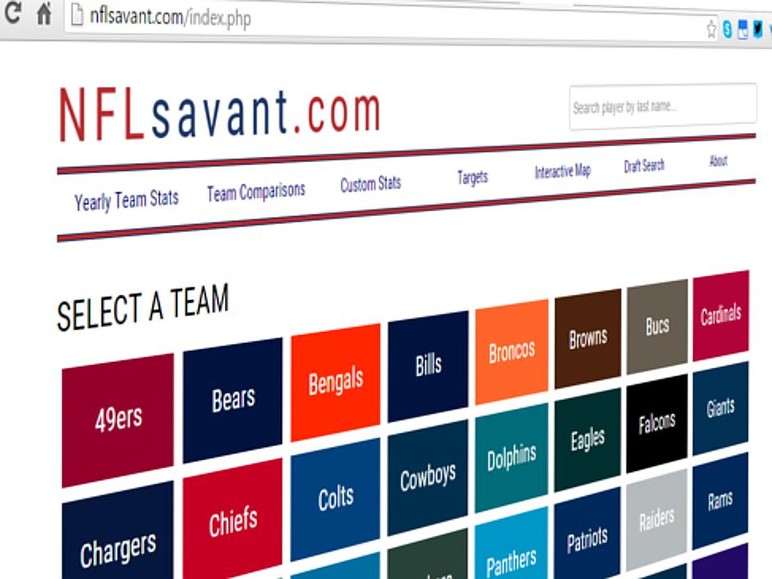 In order to be successful at playing Daily Fantasy Sports, one must be incredibly lucky, rely heavily on the advice of others or analyze the statistics yourself.
Assuming that you were not born with a horseshoe attached and that you don't have people feeding you winning information, you are going to need to know where to find statistics that can help you craft winning lineups.
While there are plenty of places you can find statistics, finding the relevant statistics you need is key. One place that has tons of sports statistics is NFLsavant.com.
DFS Tool of the Week is brought to you by


There you can find stats on a wide variety of things that can be very helpful when deciding who to add to your DFS lineups. They offer approximately 20 charts and graphs for each NFL team that show things like offensive and defensive passing and rushing breakdowns.
There are also Team Comparisons by offense and defense as well, so you can determine which teams pass the most or which teams get run on the most. Want to know who runs the most offensive pass plays? There is a chart for that. Or, which team has the ball run against them the most? They have a chart for that too.
Sign up to play Daily Fantasy Sports at DraftKings and FanDuel today.
They even have a sortable chart that tells you who had the most targets, completions and touchdowns. There is also a separate chart for Red Zone Targets as well—both of which can be filtered by team, week and position.
The information that you find at NFLsavant.com. can be a great tool in helping you craft your DFS lineups and it is absolutely free thanks to the hard work of Daren Willman.
There are even some cool features that will allow you to see what parts of the world NFL players come from. You can even drill down to your hometown just for fun. If you haven't checked out this great DFS tool, you don't know what you are missing.