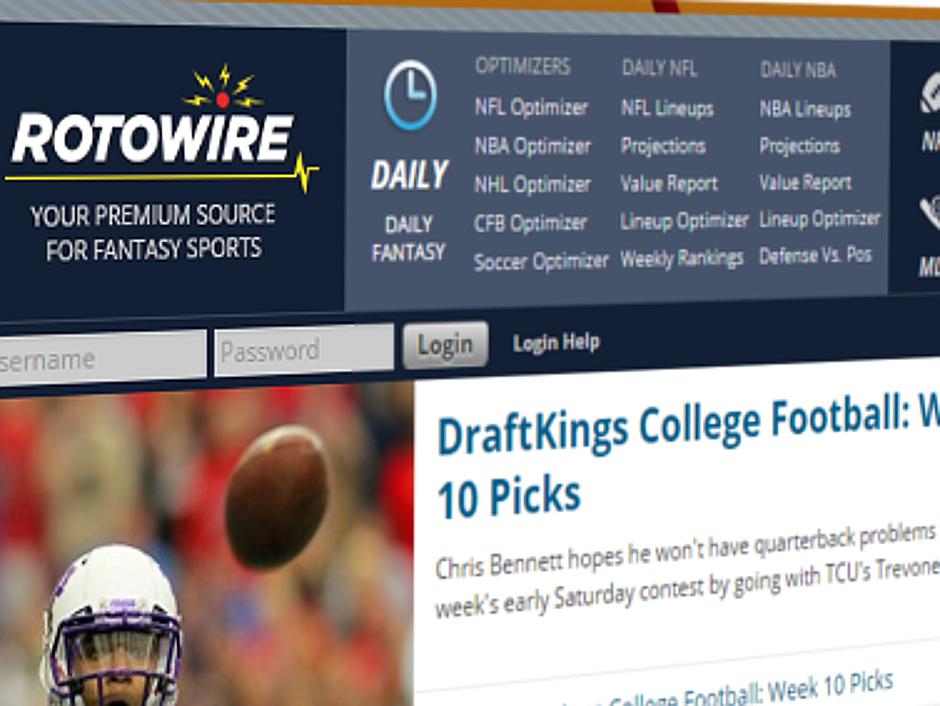 RotoWire has a Daily Fantasy Sports section that has a number of tools that can be valuable as you are preparing your lineups.
The DFS tools are broken down by sport including the NFL, NBA, NHL, NCAA (football and basketball), soccer (EPL and MLS) and golf. From there, the tools allow you to customize the information to suit the DFS site that you want to play at. It is really quite convenient.
You will find Value Reports for the next upcoming game. Players appear in a table along with their projected outcome, stats from recent games and overall season averages. You can sort this information in a variety of different ways including by Team, Salary, Projected Points, Value, minutes etc.
DFS Tool of the Week is brought to you by


The site also has a Lineup Optimizer that prepares lineups for you based on the value projected by RotoWire (and in some cases, other authoritative DFS content providers), but the optimizer is customizable too. You can exclude players so they won't be included in the optimized lineup you generate, and you can lock players in, forcing the tool to use players that you want to have in your lineup. This is very useful when creating multiple lineups.
Sign up to play Daily Fantasy Sports at DraftKings and FanDuel today.
There is also a wealth of information that you can use to decide which players to build your DFS lineups around. From Weekly Projections and Ranking in the NFL section, to how players at each position have fared against the defense of other teams in the NBA you will find the data useful.
Using these DFS tools can help your results and make playing DFS less cumbersome which ultimately leads to greater enjoyment of the game.